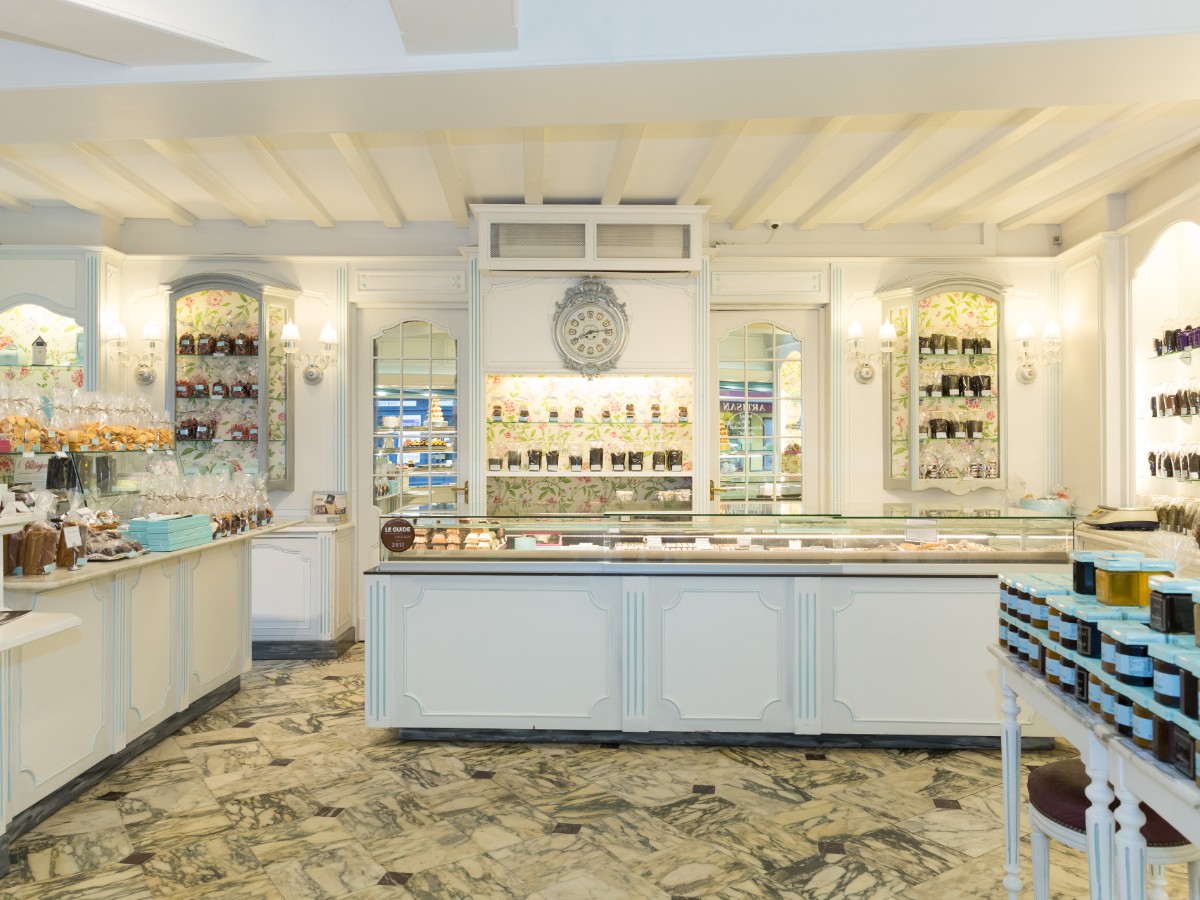 Come and discover the DUPONT pastry with a tea, an institution founded right here in Dives-sur-Mer in 1912.

You will find in this authentic shop the different specialties of the House: madeleines, well of love, Toques d'Or, cracked macaroons, fragrant marshmallows, gingerbread, fruit jellies...

In the chocolatière, a multitude of creations and boxes of assortments also offer the possibility of learning about chocolate!

DUPONT celebrates its 110th anniversary with a tea! The opportunity for the House to offer an exceptional creation of its emblematic madeleine with a refined, surprising and gourmet design in dark, milk or white chocolate, garnished with assorted fries.

The perfect address for lovers of pastries, chocolates and confectionery.
Opening
From January 01 to December 31
Monday
Open
Tuesday
Open
Wednesday
Open
Thursday
Open
Friday
Open
SATURDAY
Open
Sunday
Open
Schedules in consultation on the website
Pricing
Payment method
Credit card
Payment cards
Cash
Contactless payment
Restaurant tickets, dining chits, meal tickets
Visa