We invite you to meet those who bring life and animate the territory. Producers, restaurateurs, hosts… and many other profiles tell you about their activities. It is also an opportunity to introduce you to the professionals who have recently arrived at the destination or the new products!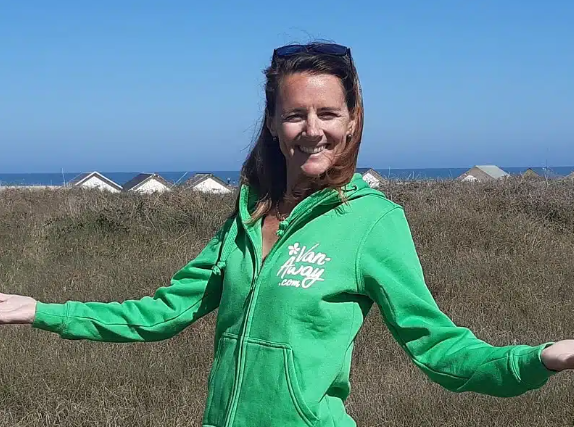 For this 1er portrait, let's talk about the "vanlife"! Going on an adventure without ties or constraints... does that ring a bell? This is what Moana offers its customers with the rental of fitted vans. Installed in the ZAC de Ranville, Moana embarked on the Van Away adventure to share with its customers its desire for escape and discovery.
Meeting with a caring and passionate host
Moana, can you tell us about your background and how the Van Away adventure started?
After 15 years of experience in the hotel and catering sector, I joined the Van Away network 3 years ago, which now has 30 independent family-sized agencies in France and Dom-Tom, and open my own agency in Ranville with the aim of offering traveling bed and breakfasts to travellers.
This way of traveling combines comfort, discovery and freedom. Being myself a fan of nomadic stays in a van with my husband and my children, I am able to provide sound advice to my clients to organize their road trip as well as possible.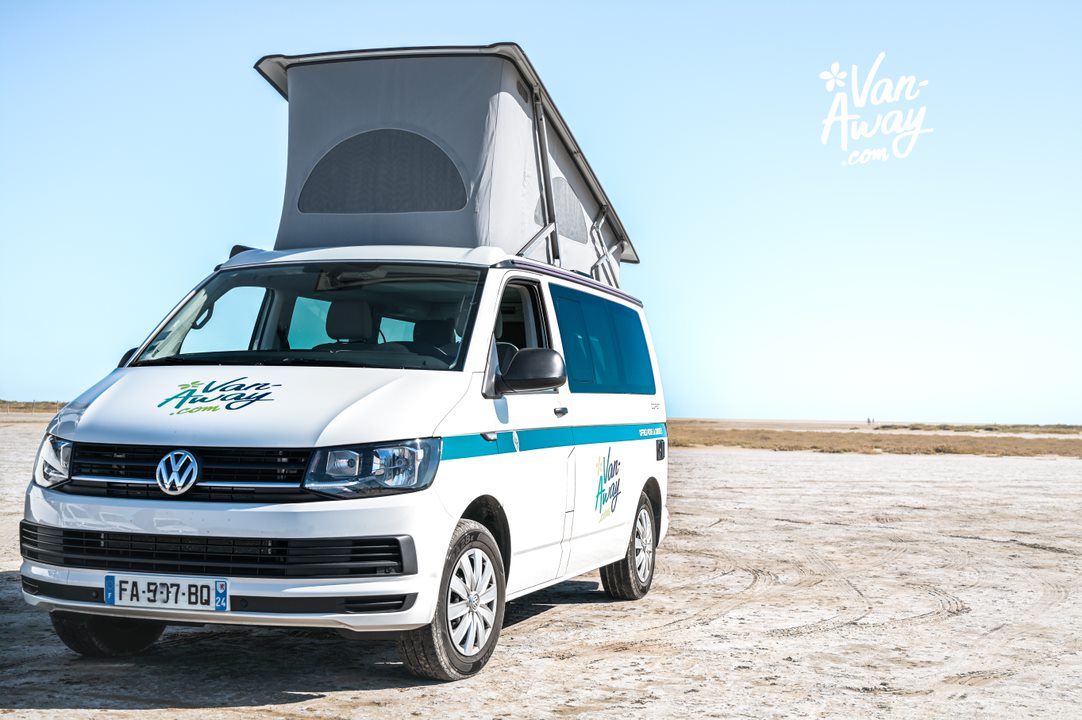 Can you show us your vehicles?
My Fleet Matters 9 vehicles from 2 to 5 people. Lack of space is not synonymous with lack of comfort, quite the contrary. With its comfortable interior equipment and carefully thought-out details, the fitted van is a veritable house on wheels that can be driven as easily as a car (and without paying more at tolls thanks to its height of less than 2 metres). All my vehicles are equipped with berths, a kitchen with gas stove, refrigerator, sink, crockery, table and chairs for the outside, an outside shower and heating for the night. Pets are welcome.
Van rental, how does it work?
Customers have the choice between an appointment at the agency to take possession of the vehicle or a quick and professional pick-up at the station or airport exit.
Presentation and inventory of the vehicle. Unbeatable on all the details and equipment of the vans, I reassure the customer and transmit his enthusiasm to leave serenely! Little tip: so that customers can benefit from a maximum of space during their road trip, I store their suitcases. We don't bother, there are plenty of drawers in the van to store your things.
Off to the road trip. Each vehicle is provided with the France Passion guide to which Van Away adheres, allowing free parking for the night in more than 2000 farms in France. I strive to prepare my client's trip carefully in advance and share with him his beautiful encounters and discoveries.
What road trip do you generally recommend to vanlifers?
Calvados between sea and countryside, from the Côte Fleurie to the Suisse Normande via the Cider Route.
Where to find a good spot for the night?
The free app Park4night is a good solution to find pleasant little corners. However, few places on our territory are currently authorized for overnight parking.
Don't hesitate to share your good plans: location with a producer/farmer, authorized parking in a village, parking with the locals... Moana will be happy to advise them in order to keep travelers longer in our destination.
Tell us 3 good reasons to test the vanlife 
Freedom, discovery, slow life, these are the promises of a traveling van trip. Go where you want, when you want to discover new horizons at your own pace.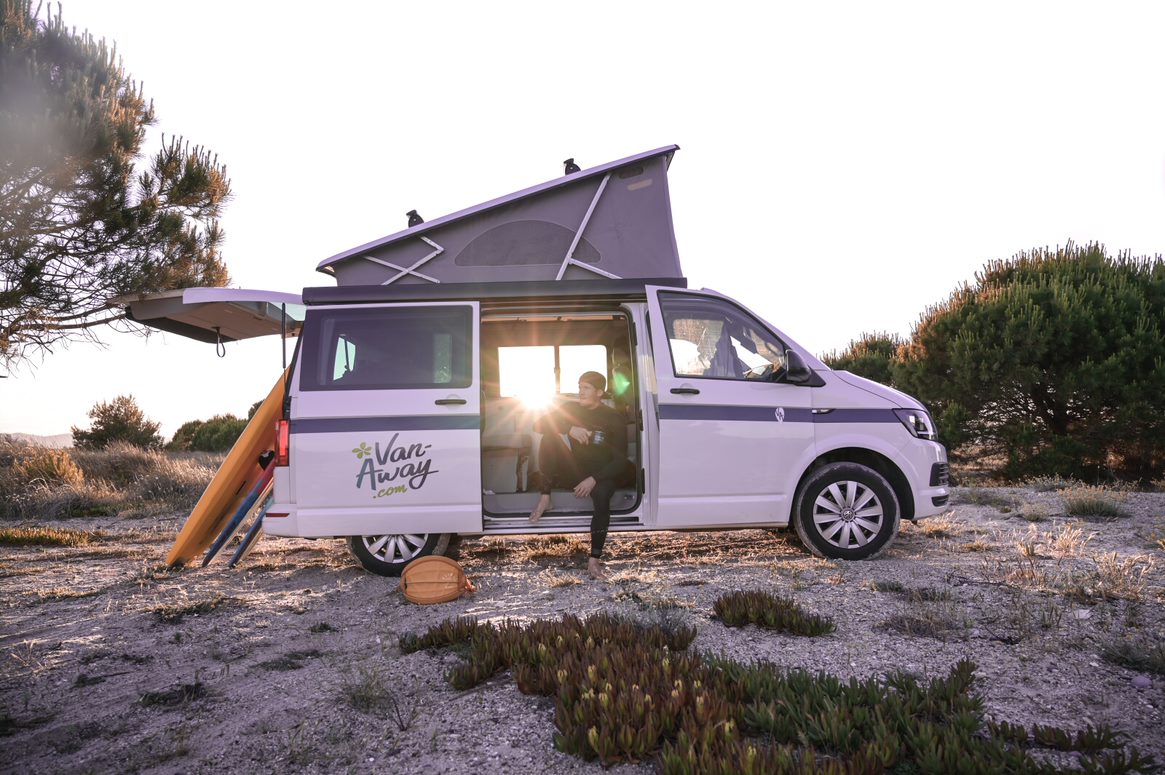 What are the essentials for a van road trip?
Whether for a weekend or for a week, traveling by van requires a minimum of preparation.
Moana's to-do list to enjoy in peace:
The headlamp, useful after dark for getting around, finding an object or simply reading
Dry shampoo, to give your hair a little shine, without washing it
Hat or cap, depending on the season
A 1er good and simple meal, time to get your bearings. As an option, Van Away offers a service 1er meal or appetizer board
To learn more about Moana and Van Away: