We continue our meetings with those who bring life and animate the territory. For this new portrait, we're going to Houlgate, heading to L'instant Plage where Marc lends himself to the game of partner portrait and gives us behind the scenes of his activity.
Can you introduce yourself and tell us in a few words what your activity consists of?
My name is Marc Blanchet. I opened a beach hut in Houlgate (on the temple side, at the entrance to the city), obtaining a public service delegation in 2022 and I have been managing it since.
This hut is a homemade construction that brings together different activities: catering, games for children or rental of beach equipment.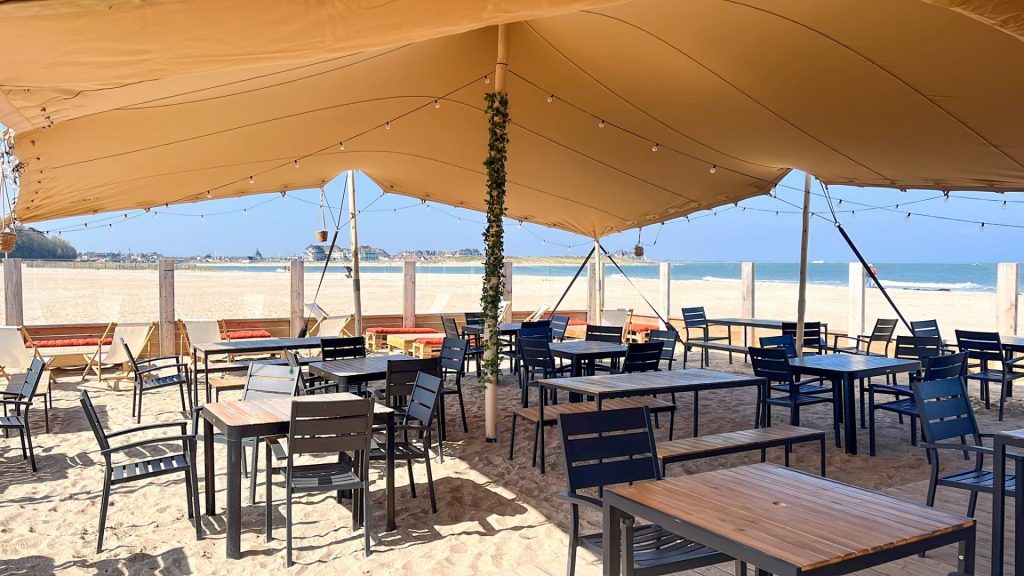 Our idea for the future: to develop the concept from year to year, thanks to an intelligent agreement with the town hall which wishes to revitalize this part of the beach without harming everything that revolves around it.
Since when is Instant Plage open?
The Beach Moment has been open since May 11, 2022 with an exercise that takes place over 6 months/year and for 6 consecutive years.
How did this project mature?
To fully understand the evolution of the project, you have to go back a few years when I was a beach attendant in the Bathhouse managed by Victor (incidentally my cousin by marriage 😊). Over the seasons, we have created a real family bond. Quickly, he became my mentor in several areas.
In 2021, the town hall of Houlgate is launching a call for tenders to allow a private person to operate a part of the beach temporarily over the year, respecting specifications. Victor calls me to find out if I'm motivated by the idea. Interested, I set up the project with his support.
In summer, containers, tables and deckchairs arrive on the beach: can you remind us of the opening times and the formulas offered?
L'instant Plage opens every year from the beginning of April until the end of September.
At noon, I operate a catering section. In the evening, it's the bar with a children's club and inflatable games with an hourly rate. Parents can thus enjoy a drink with their feet in the sand while the children play. There is also a beach tennis court accessible to everyone as well as a beach with umbrellas for day rentals.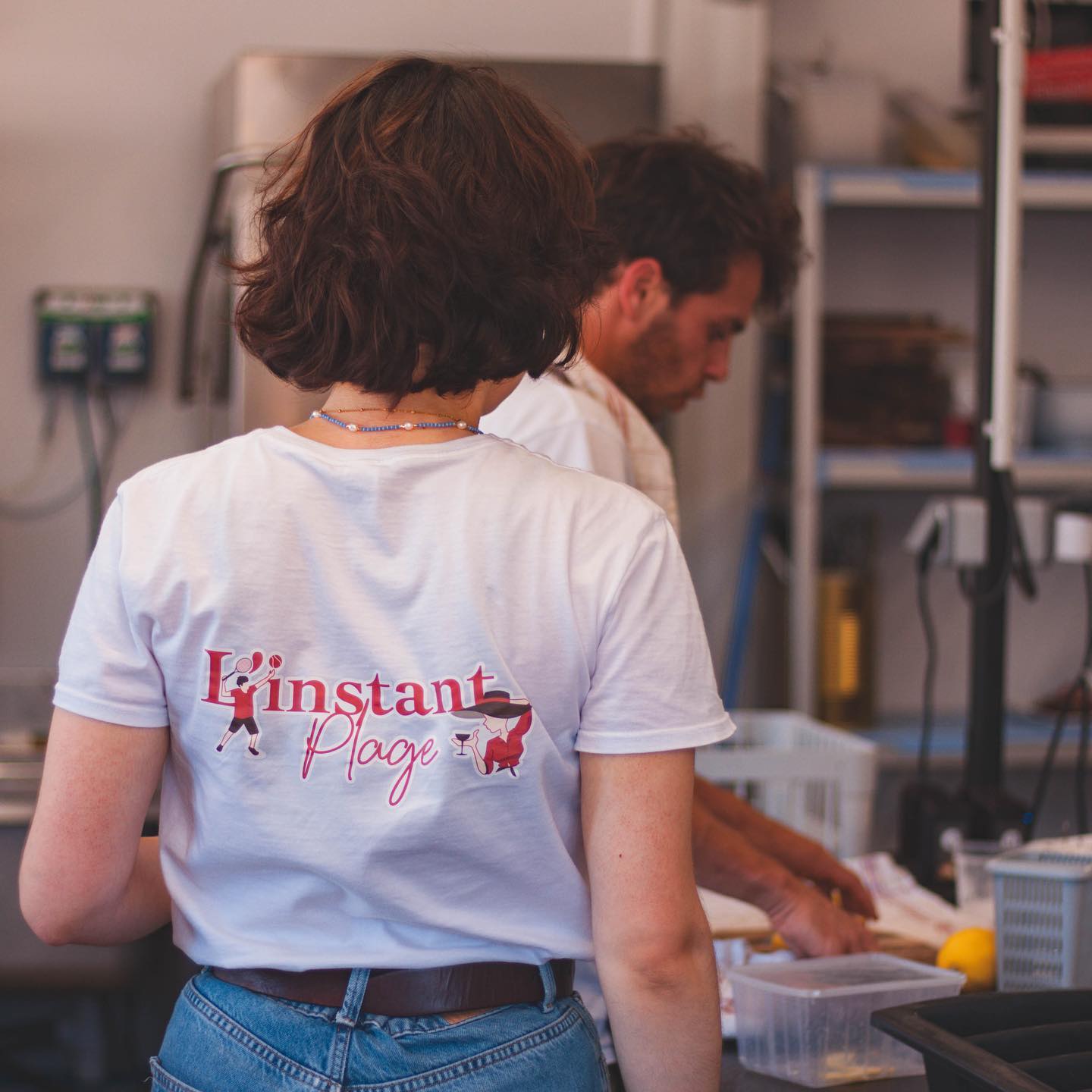 The little extra: in agreement with the town hall and Nadia Chaignon, the carousel, a real institution on Houlgate, will also evolve to the delight of children and parents.
Your first season saw a few "end of coffee/concert days". Will this formula be repeated this year?
This formula will indeed be renewed (provided that favorable weather is with us). I will publish the dates at the beginning of July on the networks and at L'instant Plage.
The idea is to offer different musical styles so that everyone can find their way there in the summer.
This year, we will be doing DJ sets in July as well as a jazz concert. In August we will schedule another jazz concert. A singer friend will also perform on a Saturday evening in August.
How do you contact the artists who perform?
Generally, I find the artists in my network of acquaintances. They are not necessarily experienced. THE end of coffee/concert days are also thought of as an opportunity: the idea is to give a chance to as many artists as possible, both professionals and amateurs. For the record, a couple came to see me last year on a whim. The next evening they were playing. Obviously all the concerts are free, only the seats are sometimes limited.
A winter for Marc, what does it look like?
After dismantling, I take the opportunity to see my relatives whom I don't see much (for those who don't live in the area). A few holidays spread over November and part of December. The preparation of the season returns quickly, from January with: meetings in town hall, maintenance of equipment, new constructions, orders, planning, recruitment and management of the transport of containers to the beach: my season is longer than it looks and the winter passes very quickly.
Young entrepreneur that you are, do you have any advice for those who want to get into the tourism sector in our territory?
My real strength in this entrepreneurial project was to surround myself with people to advise me, guide me or give me a hand. The advice that seems to me essential and valid for any entrepreneur, regardless of the sector, is to surround yourself with people you trust.
To find out more about L'instant Plage: