Our tourist office and local socio-professionals work hand in hand to ensure that information and structures are accessible to as many people as possible.
A personalized and adapted welcome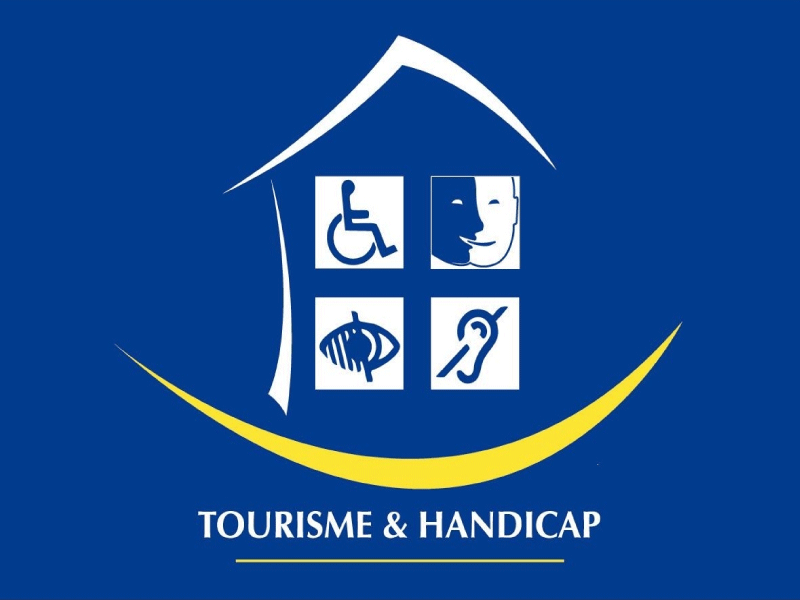 We make every effort to guarantee a personalized and adapted welcome in our 5 reception offices, for all types of disabilities: hearing, visual, mental and motor.
All documents and equipment (except the magnetic loop) are available for free loan, on request.
In Cabourg, the toilets accessible to people with reduced mobility are located 100 m from the tourist office, in the gardens of the town hall opposite it.
All our regional offices are accessible to people with reduced mobility, and have a magnetic loop to facilitate advice on stay with the hearing impaired. All reception staff are trained to welcome people with disabilities.
Did you know?
The Cabourg tourist information office obtained the Tourisme & Handicap label in 2014 for the 4 types of disability. Privileged contact for any PMR request, He has:
with a magnetic loop
a dictaphone to memorize the advice during the stay
Braille brochures
large print simplified brochures
FALC documents (easy to read and understand)
of the audio presentation of the city
of a wheelchair
staff trained in welcoming people with disabilities
4 parking spaces for people with reduced mobility within 50 m
The other 4 offices of Dives-sur-Mer, Houlgate, Merville-Franceville-Plage et Beuvron-en-Auge are in the process of obtaining the mark.
The accessible guide
A real practical guide for people with reduced mobility, the accessible guide presents all the establishments that can welcome you and guarantee you a peaceful stay with us! Accommodation, restaurants, sites to visit, sports and leisure and all practical information can be found there for the smooth running of your stay.
Discover it in online consultation here and in all our reception offices!
Appropriate documentation
The tourist office provides you with suitable audio and documents as well as useful information to help you prepare your stay with complete peace of mind.

Also find documents that are easy to read and understand and in large print to discover our territory.
Questions about accessibility in our territory?