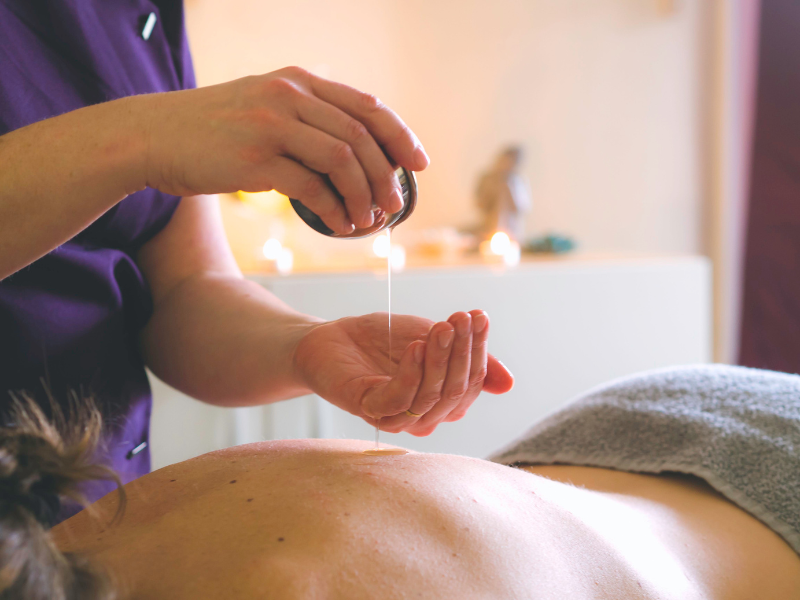 In her cocooning and intimate cabinet, let yourself be transported by Mélanie's unique massage techniques.

His massages are personalized according to your needs to feel good physically and mentally:
- tailor-made well-being massages that combine different massage techniques from around the world to revive your energies and relax your tensions,
- massages with suction cups associated with manual maneuvers to relieve your tensions, drain and stimulate your metabolism or lift your face,
- Maderotherapy, massage from Colombia, with wooden tools to drain and sculpt your body and regain your figure.

Mélanie is also a naturopath and auriculotherapist, specializing in digestive disorders and weight loss. Mélanie will be able to accompany you with kindness, efficiency and longevity to make peace with your belly and regain your health balance.
Opening
From August 08 to December 31
Monday
Open from 09 a.m. to 30 p.m. and from 12 p.m. to 30 p.m.
Tuesday
Open from 09:30 a.m. to 12:30 p.m. and from 14 p.m. to 18 p.m.
Thursday
Open from 14 p.m. to 19:30 p.m.
Friday
Open from 09:30 a.m. to 12:30 p.m. and from 14 p.m. to 18 p.m.
SATURDAY
Open from 14 a.m. to 17 p.m.
on appointment
Pricing
Type
Price
Basic rate

From

35 €
Base rate: € 35.00
Payment method
French bank and postal checks
Cash
Transfers