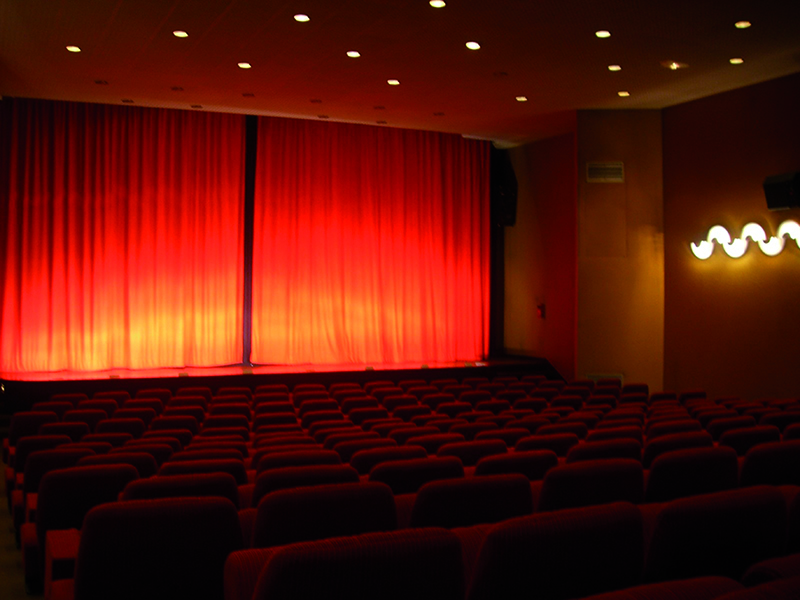 Sylvain warmly welcomes you all year round to a charming cinema, facing the sea. Enjoy a comfortable and spacious room, with digital sound and image quality standards. The casino cinema offers a program that will appeal to the greatest number: national releases and premieres, general public, youth, original version, "art and essay"... Possibility of rental for meetings.
Spoken languages
English
Spanish
Portuguese
Opening
From November 06 to December 31
Monday
Open
Thursday
Open
Friday
Open
SATURDAY
Open
Sunday
Open
Open one Thursday per month.
Pricing
Type
Price
Basic rate
8,50 €
Reduced price

+ 60 years old, students, large families and job seekers

6,50 €
Reduced price

cinephile rate

5,50 €
Basic rate

movie thursdays

5 €
Reduced price

- 15 years

4,60 €
Basic rate

morning session

5,20 €
Base rate: € 8.50
Reduced price: 6.50 €
Reduced price: 5.50 €
Base rate: € 5.00
Reduced price: 4.60 €
Base rate: € 5.20
Payment method
Normandy assets
Credit card
French bank and postal checks
French "Chèques vacances"
Cash
Contactless payment
Visa