Very often, vacations with a dog turn out to be a headache. Accommodation, restaurants, activities: we have drawn up a (non-exhaustive) list of places that welcome our friendly furry animals with open arms in Cabourg, on the Côte Fleurie and the Pays d'Auge.
Summary:
---
3 places to sleep with a dog in Cabourg, on the Côte Fleurie and the Pays d'Auge
A lodge: the Abri Côtier
Bowls of different sizes, toys, swimming pool, welcome treats, beds (basket, cushions, etc.), enclosed garden: everything is planned for the comfort of your four-legged friend, but also yours!
A residence: Résidence Goélia – Green Panorama
Located 400 meters from the sea, just a stone's throw from the Cabourg Le Home golf course, the place offers freshly renovated accommodation and happily welcomes animals for an additional €45 per week, more information here.
A hotel: Le Grand Hôtel – MGallery
An emblematic place in Cabourg, this establishment offers a breathtaking view of the sea. A Belle Époque atmosphere awaits you and your pet – lovely touches from the staff.
Where to eat with your dog in Cabourg, on the Côte Fleurie and the Pays d'Auge?
Rather gourmet cuisine or local dishes? Here, you have the choice: there are many restaurants that say yes to four-legged animals. They will happily provide a bowl of very cold water to quench their thirst. Here is the (non-exhaustive) list of moments that you can share with your dog:
Drink a coffee facing the horizon, at Café de la Digue (Cabourg)
Eat freshly caught fish on the terrace of Biquet's (Cabourg)
Taste Norman specialties at Les Passantes (Houlgate)
Let yourself be tempted by a good crepe at l'Atelier (Cabourg)
Activities to practice with your dog in Normandy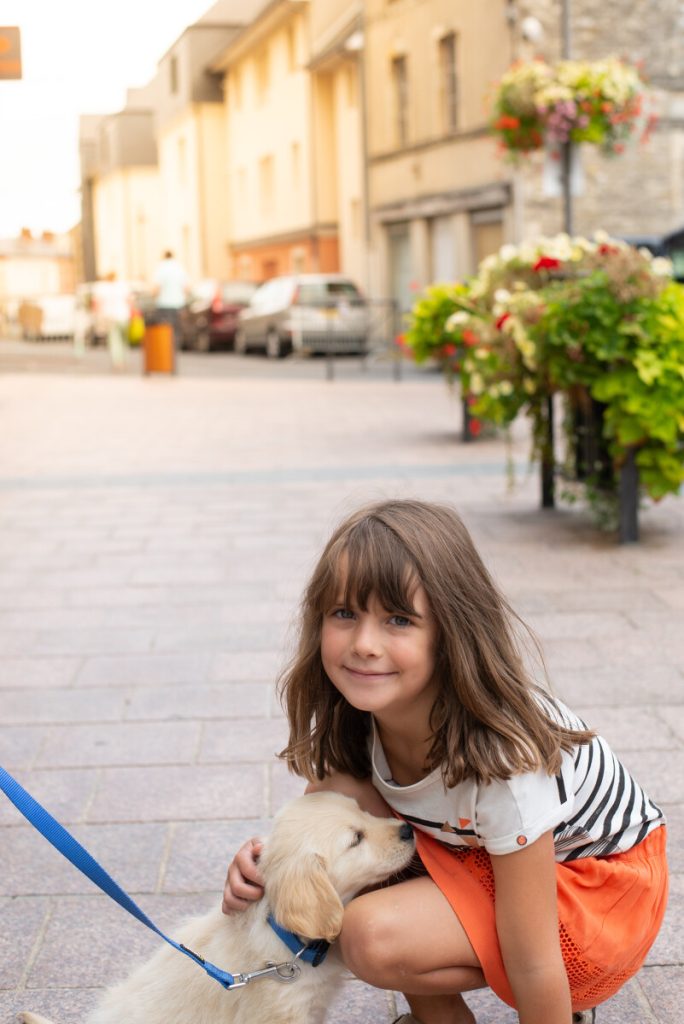 Here are some ideas:
Fancy some mini golf? On the way to that of Verger de Roncheville , which accepts dogs.
If your pet likes to socialize with other four-legged mammals, choose the Six Chemins equestrian farm, where horses have no trouble being "friend-friend".
Sites and places to visit in and around Cabourg that accept dogs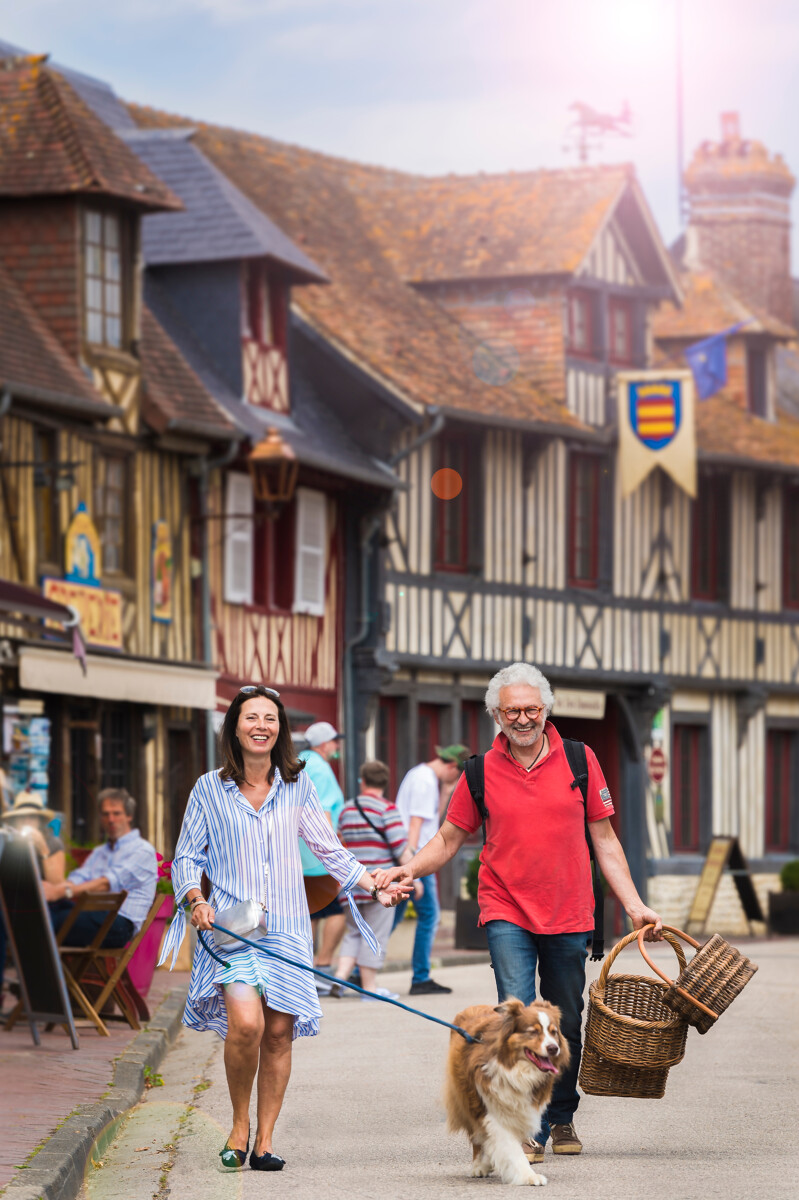 In short: yes. To learn more about the territory, nothing better than a cultural visit. There are many places here!
In the heart of nature: the Orne estuary
If you have a dog, you probably know that there is nothing more satisfying than seeing your four-legged friend discover new sights and new smells (yes, it will probably be one of the happiest days of his life).
In the heart of the village: the medieval Halles
If you feel like going to the market, opt for the medieval market halls of Dives-sur-Mer. The infrastructure is period (still impressive with its 66 oak pillars). Local products are well worth the detour.
And if you are looking for information on the markets, consult the page of our markets in the territory.
Back in History: the Merville Battery
Rush to this historic place: a way to take a leap back in time. The key: archival pieces and reconstructions. Allow around 1h30 to visit the site. (Curious) animals accepted, of course.
Where to walk by the sea with a dog in and around Cabourg?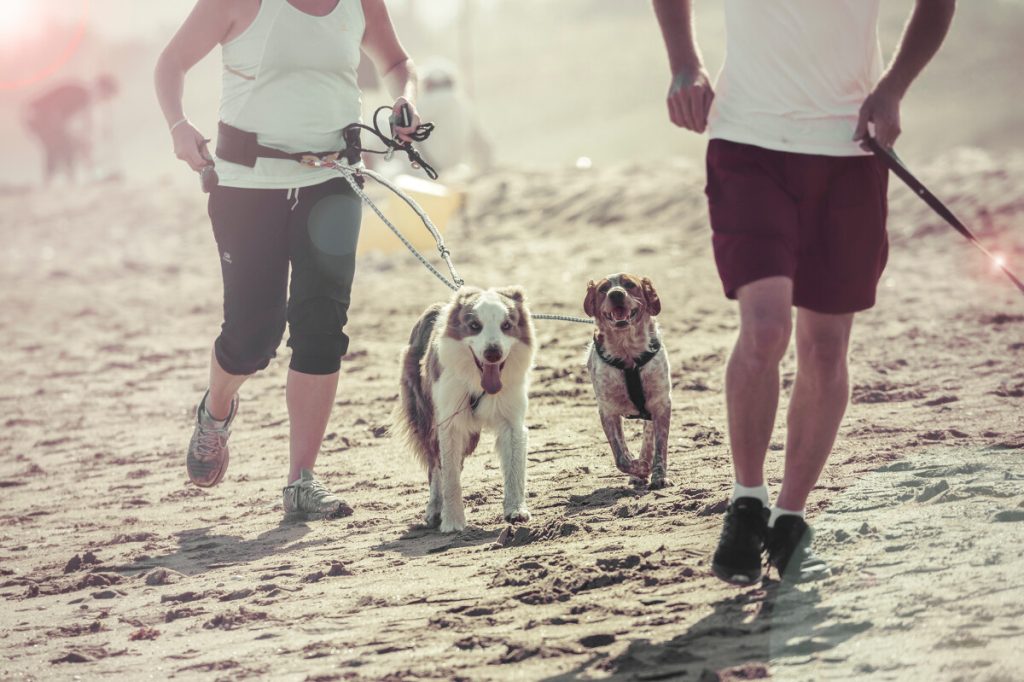 Yay! Your dog can enjoy the pleasures of the beach! We have listed all the useful information in our FAQ. Click on the filter " Pets » and see the question " Can you walk on the beach with your dog? ".
And if you don't lack flair, you might find other practical information there, who knows?