Note these dates carefully because the Toiles de Mer are the annual artistic event of the City of Cabourg not to be missed! For an afternoon, parents and children are invited to step into the shoes of an impressionist painter, along the Marcel-Proust promenade. Notice to budding artists, it's time to reveal your talent!
See you in 2024 to find out the dates of Toiles de Mer!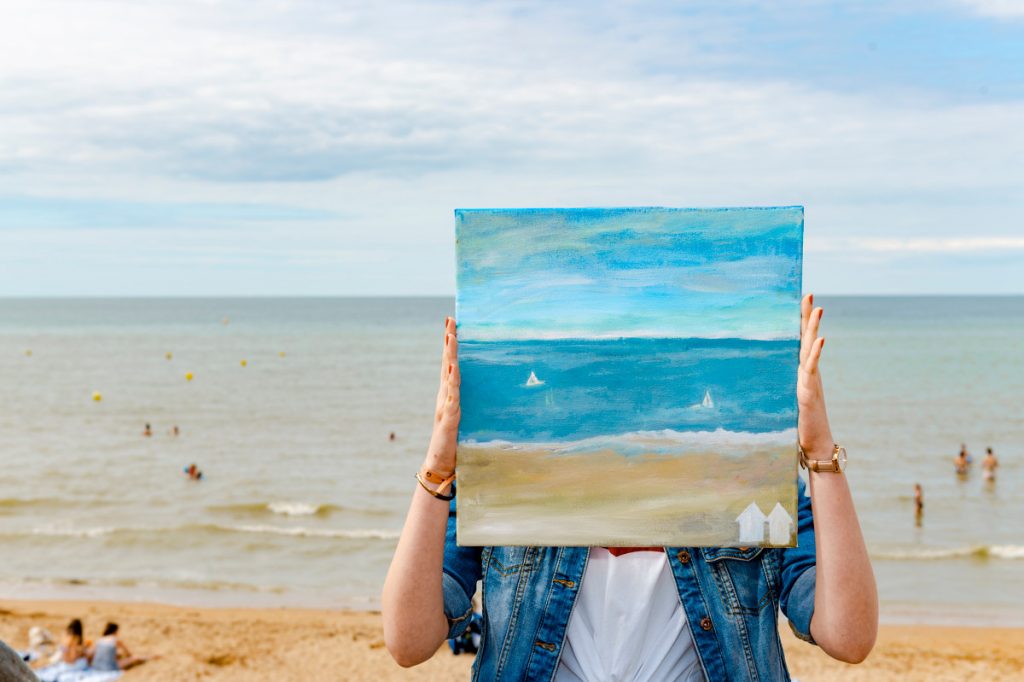 A tribute to the Impressionists
Claude Monet, Eugène Boudin, Gustave Courbet… Many were the impressionist painters of the XNUMXe century to draw inspiration from the changing colors of the Côte Fleurie. This land of contrasts, between steep cliffs, green hinterland and sea with shimmering reflections, offered the ideal conditions for Impressionist painters, who strove to capture the ephemeral nature of light.
The beautiful city of Cabourg, as well as its neighbours, were the scene of many canvases, painted from the edge of the beaches.
Like these great names in painting, the tourist office invites you to stimulate your creativity, losing yourself in the contemplation of the superb Cabourg beach.
A fun activity to do with the family
On two afternoons, one in July and one in August, so you can put on the blouse alongside your children, and let your imagination run wild!
No need for equipment, the tourist office will provide you with paint brushes and sets of painting when you register on D-Day. All you have to do is reserve your canvas and settle on one of the easels arranged throughout the Marcel Proust Promenade. Facing the sea, you will be able to measure your talents as a painter, trying to capture the different colors and shades that are offered to your eyes.
Once your painting is finished, you can of course leave with your work under your arm. A great idea to bring a little piece of Cabourg home!