Every year, the sky of Houlgate dresses up with strange flying objects: welcome to the Houlgate Plein Vent festival, an international gathering of kites, which has become a must in France.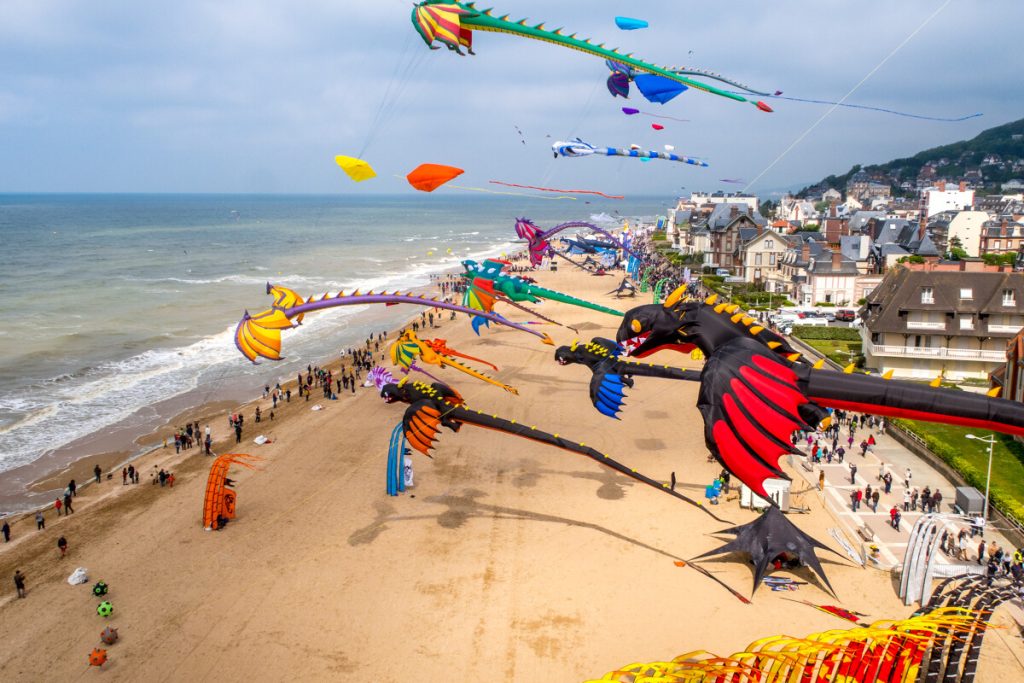 Celebrate the wind in Houlgate
For almost 25 years, kite flying and sliding sports enthusiasts have been celebrating their passion on the beautiful beach of Houlgate, during the Houlgate Plein Vent festival. For a weekend, young and old get together to see the sky over Houlgate fill with unidentified objects and enjoy the joys of water sports. No wonder the festival has taken up residence on the beach of Houlgate : fully exposed to the wind, it is also lined with superb Belle Époque villas.
During the last edition, the theme of dragons was honored with the world's largest gathering of giant dragon kites: about fifteen were gathered, the largest measuring nearly 60 m!
Demonstrations from the pros
While everyone is of course free to fly their favorite kite, the Houlgate Plein Vent Festival is also a great opportunity to attend demonstrations carried out by professional pilots, often titled at the international level. Acrobatic figures follow one another on a musical background, for guaranteed moments rich in emotions!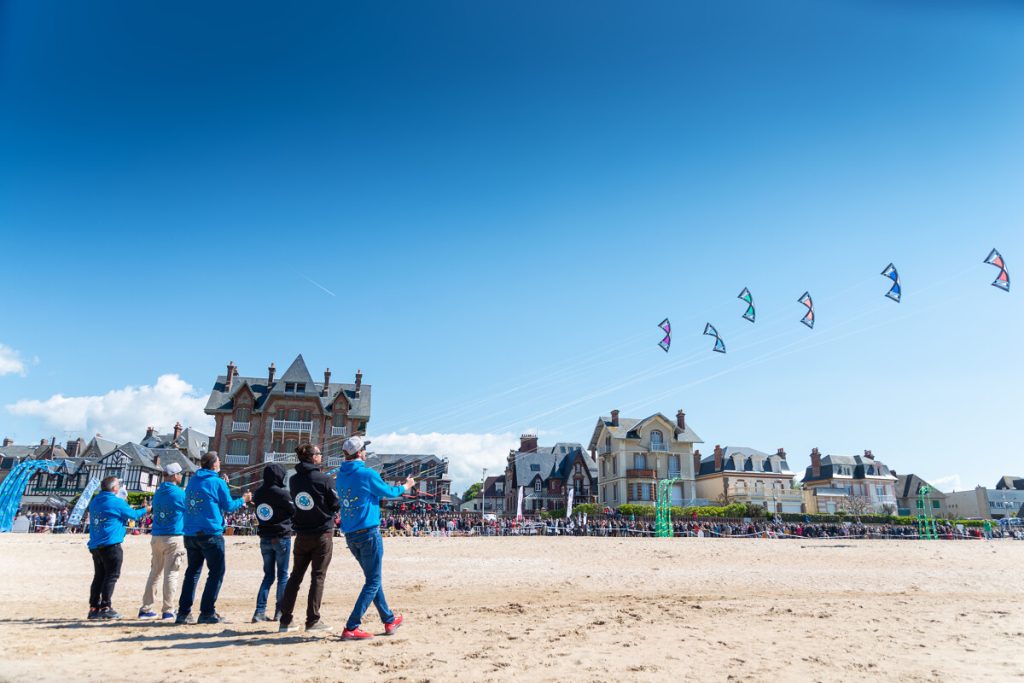 Various initiation workshops
For those who are a little scared of flying kites, initiation workshops are offered, as well as construction workshops, open to the youngest as well as the oldest. Sliding sports enthusiasts can also try their hand at catamaran sailing, sea kayaking, paragliding and various nautical activities taking advantage of the wind and the tides.
Finally, the friendly kitefoil and windfoil competition is another key moment particularly appreciated by festival-goers, who can admire the mastery of the pilots!
Whether you are a novice or a fan of kites, the Houlgate Plein Vent Festival is a real moment of conviviality, renowned for its setting, of course, but also for the good humor that reigns there. So if you are in the area, you know what to do!
To get in the mood, Houlgate beach is also adorned with characters and animated creations, which come to life thanks to the breath of the Norman wind.