Every year during the All Saints holidays, the Normandie Cabourg Pays d'Auge inter-municipal tourist office organizes Discovery Week - one of the most anticipated events in the region by children aged 1 to 16. . For ten days, your toddlers and teenagers will be able to take part in dozens of activities, at €6 each. Enough to awaken them to culture, science, sport, fauna or even flora.
In our region, there are many activities that you can fully share with your children — very young or a little older. But during the autumn holidays, it's not always easy to occupy your children, especially when the weather is gray. The tourist office has thought of everything, creating a Discovery Week, dedicated to 1-16 year olds. Something to satisfy all desires, and allow you (too) to take advantage of this All Saints' break.
Registrations will take place online or in the tourist offices of the territory.
Appointment on Thursday October 12 from 10 a.m..
9 new products for 2023
Land art, an activity from contemporary art to create a work of art using the natural elements offered by the beach.
Outing in the forest, to learn to observe the fauna and flora;
murder party, a life-size role-playing game to unravel a mystery;
Writing with a pen, a workshop to discover the Belle Époque and learn to use a pen like in 1900;
Perfume making, to compose a perfume in his image;
Introduction to astronomy, by creating a constellation;
Flocking, a technique that allows very fine fibers to be used to print images on objects;
Embroidery on paper, to create a pretty embroidery on a suitable paper;
Micro-rocket manufacturing, to conquer the sky and why not the stars.
Activities for everyone
Activities for budding artists
Whether they want to become musicians, photographers or even painters, children are sometimes overflowing with talent, which they are eager to exploit. Here are some of the activities during which they can let their creativity speak:
A cinema workshop, to learn the mechanics of the image and make your first compositions;
A drawing course, to master a handful of key techniques;
Origami on canvas, to become an expert in folding (and leave with a unique work);
Theater, to know all the tricks of this universe.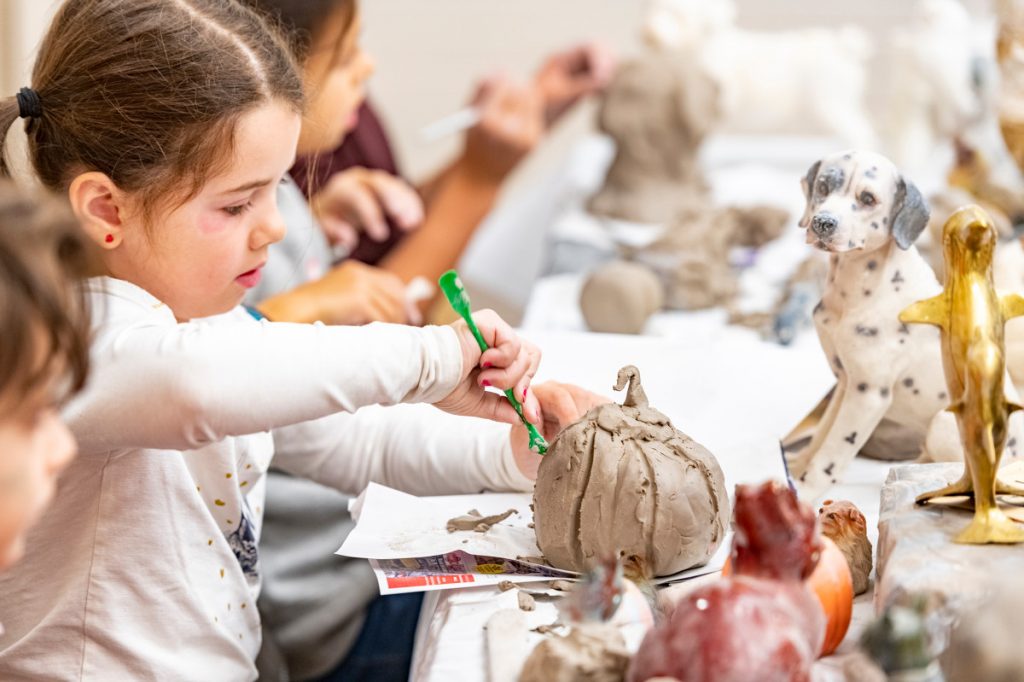 Activities for apprentice scientists
Children are never too young to learn. Notice to those who, like Sheldon in The Big Bang Theory, have a special penchant for science: Discovery Week has thought of everything. Here are some workshops that will satisfy them:
The construction of a robot, a big construction site that requires the child's presence all day. At the end of it, he will be able to leave with a creation that moves forward, backwards and turns. It may be a detail for you, but for them it means a lot;
Molecular cuisine, which allows you to understand chemical reactions and then use them to create original recipes. What to impress your guests at the next dinner;
The scientific police, to manipulate and carry out experiments (as in the laboratory), to solve an enigma;
The planetarium. As its name suggests, it involves immersing yourself (virtually speaking, it goes without saying) in the sky, to discover the stars, constellations and planets.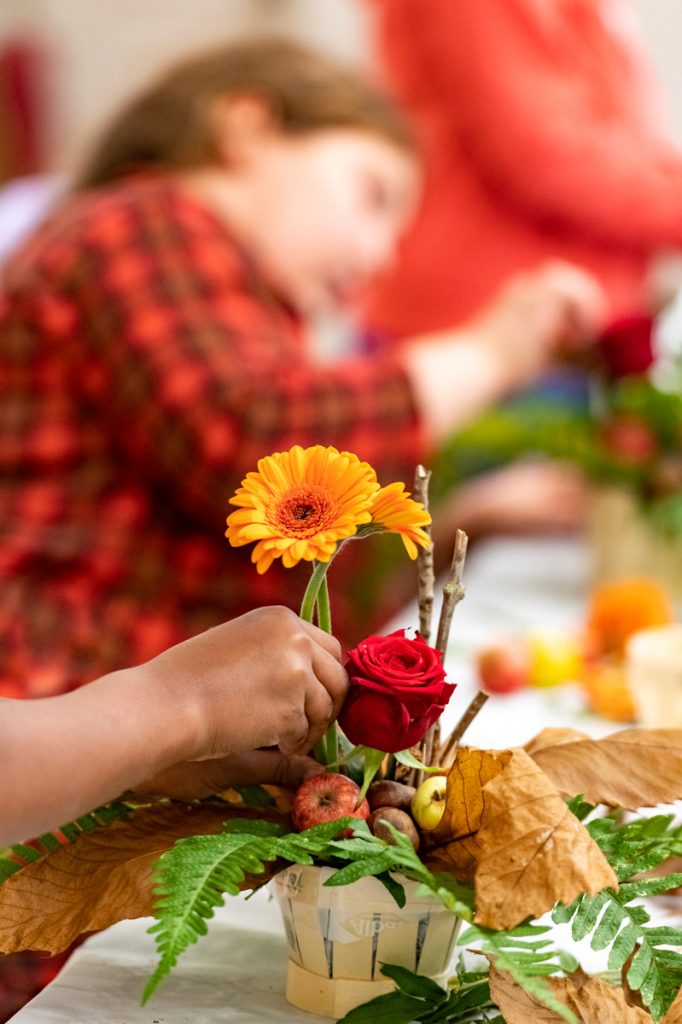 Activities for the curious
No, curiosity isn't always a bad thing. In children, it is a sign of a certain interest in a multitude of subjects. Take the opportunity to register your toddlers for one of these workshops:
Floral art, to create a unique composition, guided by a professional florist;
A pony baptism, for a ride of about fifteen minutes and a tour of the stables. Does your child want to sign up for horse riding? It's time to confirm (or not) this new passion;
Fishing on foot, to explore the sandy foreshore and observe the local fauna;
Urban stilts, just to see the world at the same height as adults.
Activities for future athletes
Children often want to try many activities, until they find the one that suits them. Good news: during Discovery Week, they can select a handful, practice them during a workshop, before making their choice. Enough to facilitate registration for extra-curricular activities. The sports offered include:
The sand yacht, to let yourself be guided by the rhythm of the wind, while learning to handle the sail (to keep the trajectory and avoid going off the road… of sand);
Football, to perhaps become the future Zinedine Zidane or Cristiano Ronaldo;
The zumbakids, a sport practiced by many mums at the gym, here adapted for the little ones.

More than 20 years of passion!
For more than 20 years, the Discovery Week takes possession of the city of Cabourg. Great news: the scope of the event has extended to Houlgate but also to Merville-Franceville-Plage, Beuvron-en-Auge, Dives-sur-Mer, Gonneville-en-Auge, Basseneville et Saint Jouin.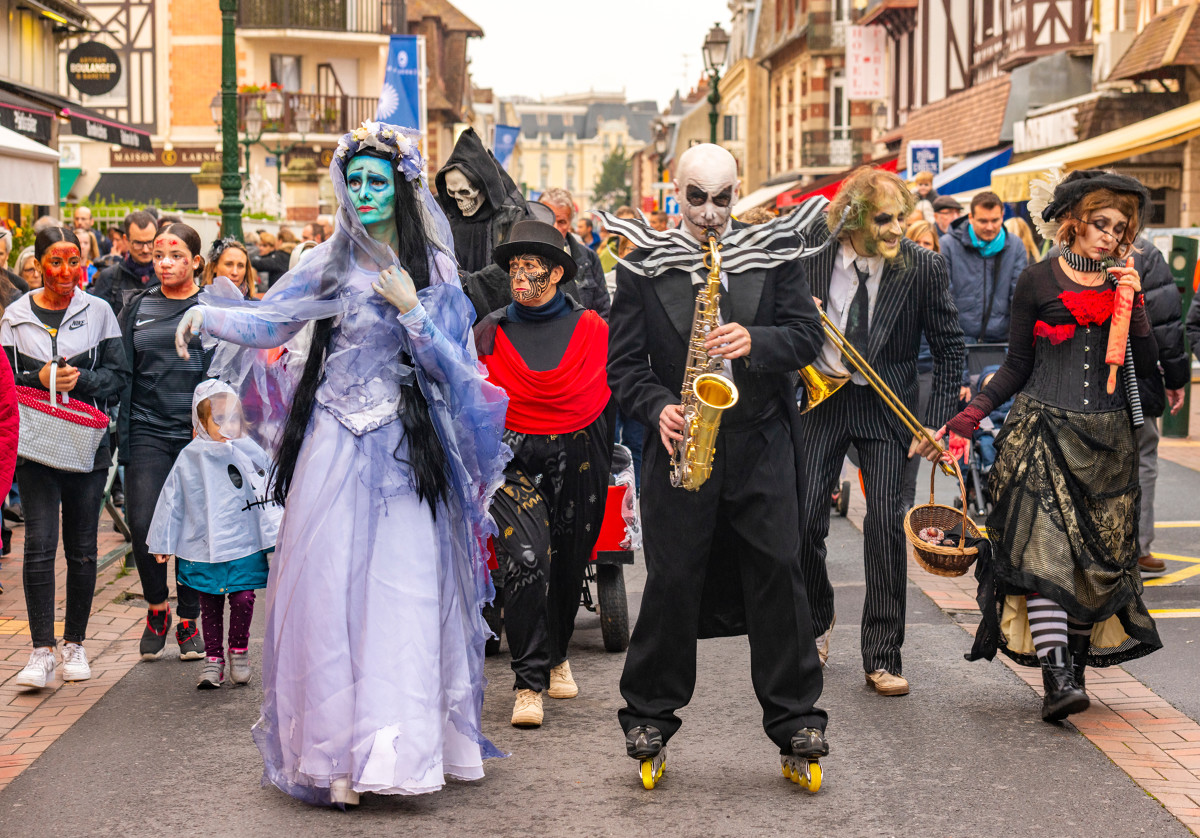 ©
Did you know?
During the event, a big Halloween parade is organized where children frolic on the avenue de la Mer in Cabourg.