Every year for more than 30 years, the Cabourg Film Festival Association has organized, in partnership with the city of Cabourg, its own film festival — one of the most recognized in all of France — and welcomes a following audience romantic movies. A look back at the creation of the event, its various highlights and what made it famous.
For several days, and this on an annual basis since 1983, Cabourg vibrates to the rhythm of cinema. On the program of the Cabourg Film Festival, created by Gonzague Saint Bris: a dozen feature films and short films, screened indoors or outdoors. Just like other events dedicated to the 7e art, the festival revolves around several selections.
Our selection Feature Film. Here, the films screened come from all over the world, and have romanticism as their central theme.
Then comes the selection Short film, which, as its name suggests, gives pride of place to shorter works, and therefore to emerging young talents.
Then the selection Panorama, which premieres films that no one has yet had the chance to discover on the big screen.
But also: The world in turmoil, which highlights documentaries, For the love of music, which highlights films where the (romantic) music plays a prominent role, and Cine Swann, dedicated to the romantic winners of the year.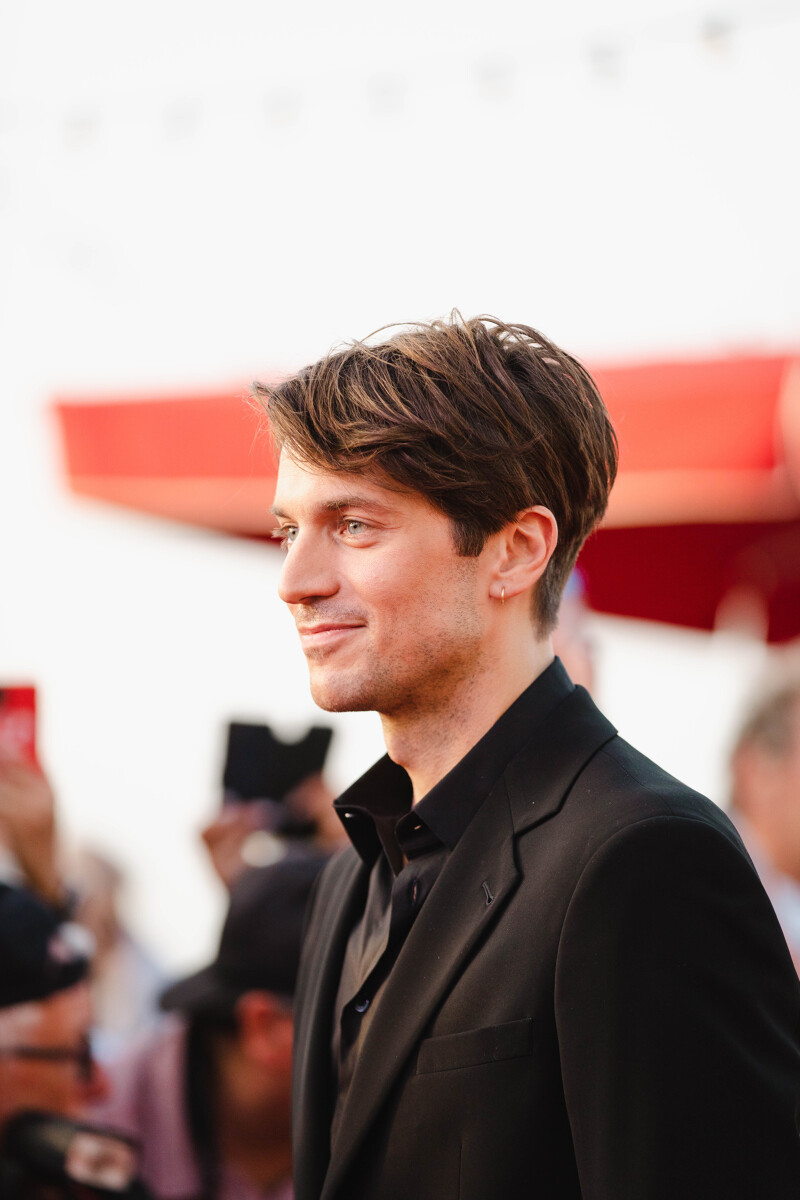 The bonus?
For five days, conferences, debates and encounters punctuate the Cabourg Film Festival. Enough to give as much to see as to hear to cinema aficionados.
Golden prizes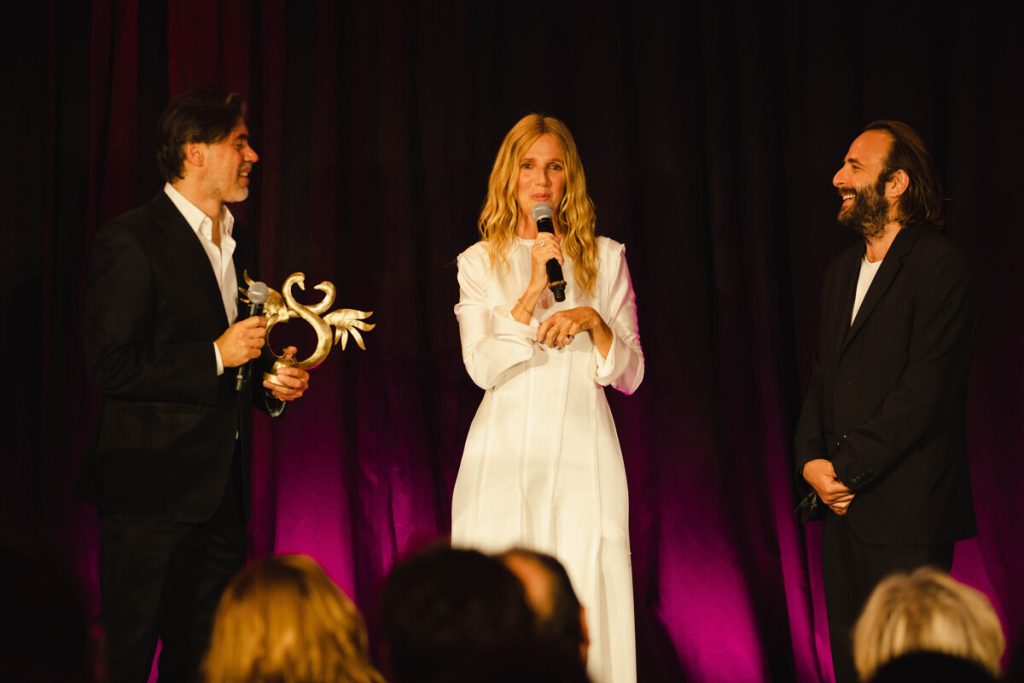 Several juries are helping out to reward their favorites during the closing ceremony of the Cabourg Film Festival. Two juries composed of professionals, a jury formed by high school students from Normandy, and finally the spectators. In parallel with this event, the Festival's Swann d'Or committee meets and is given the difficult task of choosing its favorite works and artists, to reward them with a Swann d'Or. Thus, a film, an actor, an actress, a director or a director and two revelations (female and male) have at each edition the chance to walk away with a prestigious prize.
Among those who have already been crowned in the past, we find, among others of course:
Sophie Marceau (Swann d'Or for Best Actress in 1988 for Chouans!, directed by Philippe de Broca)
Juliette Binoche (Swann d'Or for Best Actress in 1997 for The English Patient, directed by Anthony Minghella)
Yvan Attal (Swann d'Or for best director in 2002 for My wife is an actress)
Sara Forestier (Swann d'Or for best female revelation in 2004 for Dodge, directed by Abdellatif Kechiche)
Nicolas Duvauchelle (Swann d'Or for the best male revelation in 2004 for The impatient bodies, directed by Xavier Giannoli)
Christophe Honoré (Swann d'Or for best director in 2007 for Love songs)
Marion Cotillard (Swann d'Or for Best Actress in 2007 for The kid, directed by Olivier Dahan)
Guillaume Canet (Swann d'Or for best actor in 2007 for Ensemble, c'est tout)
Leïla Bekhti (Swann d'Or for best female revelation in 2010 for Everything that shines, directed by Géraldine Nakache and Hervé Mimran)
Raphaël Personnaz (Swann d'Or for best male revelation in 2011 for The Princess of Montpensier, directed by Bertrand Tavernier)
Pierre Niney (Swann d'Or for best actor in 2013 for 20 years apart)
Alice Isaaz (Swann d'Or for best female revelation in 2014 for The Yellow Eyes of Crocodiles, directed by Cécile Telerman)
Pierre Rochefort (Swann d'Or for the best male revelation in 2014 for A beautiful Sunday, directed by Nicole Garcia)
Claire Burger (Swann d'Or for Best Director in 2019 for That's love)
Lambert Wilson (Swann d'Or for best actor in 2020 for De Gaulle)
What about red carpets? Always very chic, it goes without saying
If the nominees are in the spotlight, the jury (composed in 2022 by, among others, Lucas Bravo, Àstrid Bergès-Frisbey, Stéphane De Groodt, Julia Piaton and chaired by Diane Kurys) does not fail to steal the spotlight from them. Although different each year, it has been able to impose an assertive style, with a touch of romanticism, since the creation of the Cabourg Film Festival. Together they tread the red carpet not without emotion, gathered around a common passion: that of cinema.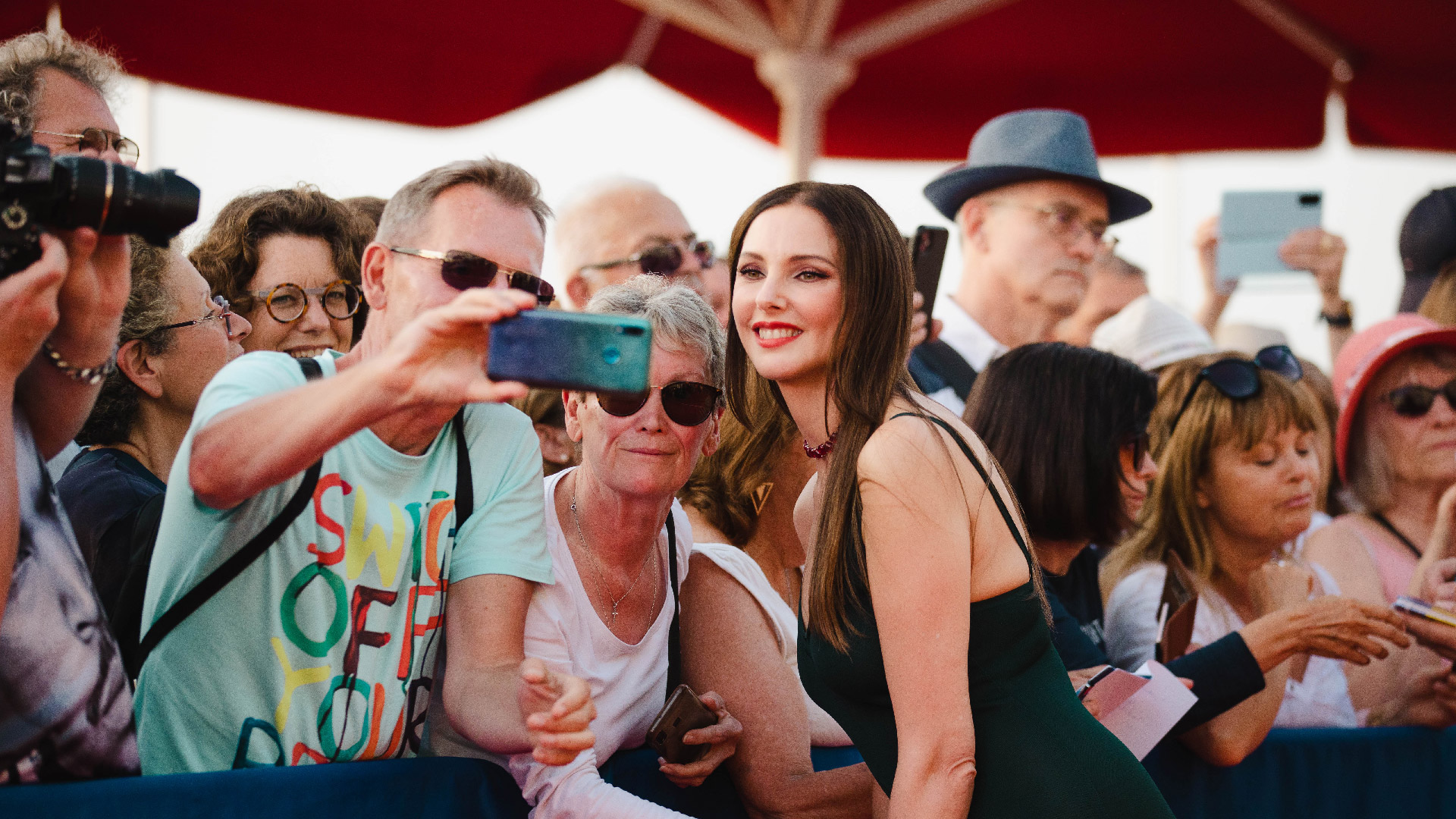 ©
On the public side, hardcore fans have the chance to see their idols up close as they parade on the red carpet, along the Grand Hotel, under the crackle of flashes and calls from the paparazzi. Cinema lovers can indulge their passion for the 7th art by buying the precious tickets allowing them to attend the screening of many films during the festival.
Onward to the younger generation!
Because it is essential to support those who have just entered the world of cinema, as well as future actors in the industry, the Cabourg Film Festival makes it a point of honor to highlight them. Awards that have obvious weight for the rest of their careers, as explained by Suzel Pietri, general manager of the festival: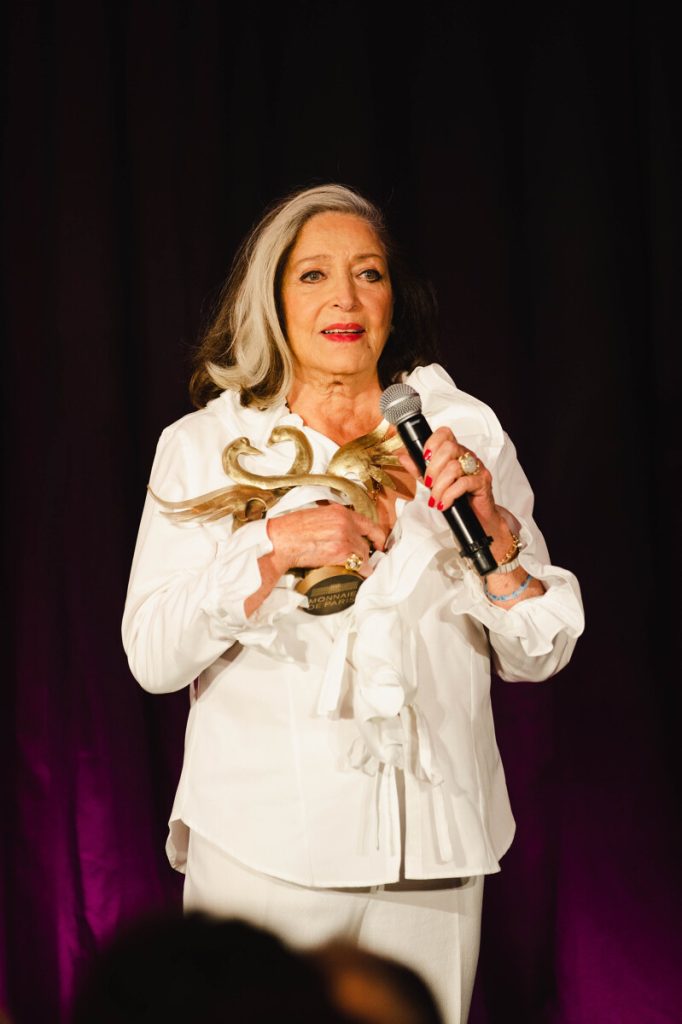 I am very proud to claim that it is here that François Ozon, Emmanuelle Bercot, Catherine Corsini, Xavier Dolan and others had their first place at the festival. But also young actors; here again the list is long of those who were rewarded for the first time in Cabourg. […] Cabourg is somewhat the cradle of these actors and they have not forgotten us, like Marion Cotillard who returned 15 years later to preside over the jury. They remained faithful to Cabourg

Forbes
Shiny outside, cult inside: the Swann d'Or
A trophy awarded to actors during the festival, the Swann d'Or represents two swans embracing each other, ready to fly away, gracefully forming a heart. It is to the Monnaie de Paris that the heavy task of making this romantic creation is entrusted. Usually responsible for minting coins, the French institution is increasingly anchored in culture and the artistic field. It supports many companies and events — such as the Cabourg Film Festival. A high tradition of arts and crafts related to metal is preserved. Precise gestures, meticulous work that can be discovered in images on the Facebook account of the Monnaie de Paris. Enough to awaken all your senses, one after the other.
Little anecdote
Did you know that a giant Swann d'Or sits in front of the Grand Hôtel de Cabourg, in the Casino Gardens?
Once love, always love
We are a romantic film festival where the human dimension is essential, and where the works that are presented must be welcomed by a generous, open and enthusiastic jury […] Artistic transversality is very important to maintain a form of openness. I feed on human and artistic encounters throughout the year in the four corners of the world and sometimes right next to my home.

Forbes
This is how Suzel Pietri confided, always to Forbes magazine.
The kick-off of the next edition is launched. A date to plan, already, in your diary.