Musical parenthesis with Cabourg mon Amour, music festival. Every year since 2012, the beach has been filled with festival-goers for a one-of-a-kind musical event over a weekend.
Resolutely, Cabourg is a city that exudes romanticism. Indeed, each year takes place in the Normandy resort the Cabourg Romantic Film Festival. Since 2012, the city has added a new string to its bow with Cabourg mon Amour, an electro pop rock festival that gives pride of place to music.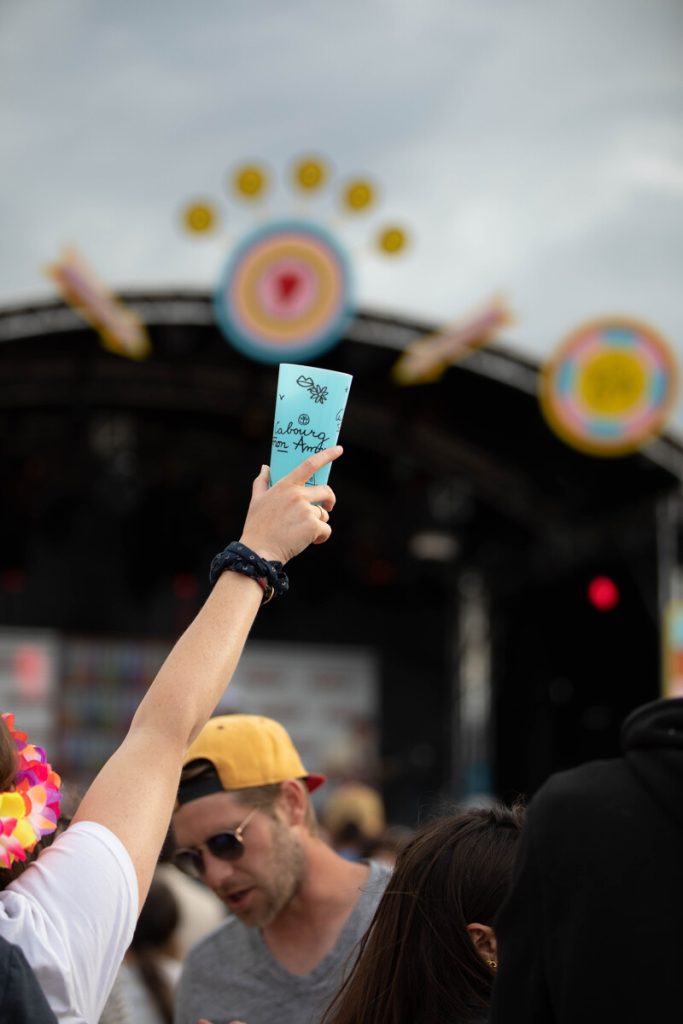 A gentle atmosphere
A festival on a human scale, Cabourg mon Amour allows you to fill up on the sea air on the Normandy coast for 3 days. During the day, (re)discover artists with their feet in the sand. In the evening, enjoy even more music with a sublime sunset.
The little extra: the entrance to the festival is free for children, which makes it an event open to the whole family.
Note that at nightfall, the attendance becomes more eclectic, and the concerts that you watch sitting on your towel give way to performances in front of which it is strongly recommended to start a few dance steps.
A top organization and an exceptional place
Listening to music with your feet in the sand: have you dreamed of it? Well the programmer and producer Premier Amour (who also takes care of the Club Med Festival and the Festival Les Belles Rives) did it. Organized each year on Cabourg beach, near the Casino, the Cabourg mon Amour festival is one of the most anticipated events in the territory.
During the day, it can accommodate up to 2 people: a figure that seems small compared to those of other events. By way of comparison, the We Love Green festival, which is held in the Bois de Vincennes, not far from Paris, brought together around 500 80 music aficionados during its 000 edition. But here, the organizers have made a point of honor never to exceed 2019 10 visitors, with a view to maintain the intimate atmosphere. Besides, there is neither backstage , nor a VIP area: you therefore risk running into the same faces from one year to the next (for better, not for worse, of course).
A five-star program
For three days, many French and international artists share the stage to make you discover their universe.
The styles of music here are very varied: many pop, rock, rap, a little bit of electro, indie music. In short, sharp or nothing, for unforgettable discoveries and musical walks like nowhere else. Here is a non-exhaustive list of artists that the inhabitants of Cabourg and weekend visitors have had the chance to listen to live: Juliette Armanet, L'Impératrice, Angèle, Clara Luciani, Polo & Pan, Agar Agar, Jacques Greene, Flavien Berger, David August, Jagward Ma, Tim Dup, Fishbach, Isaac Delusion, Cigarettes after sex, Kiddy smile, Feu! Chatterton, yseult, Johan Papaconstantino, Again Fight.
For the year 2022, many artists like myd, Poupie et Pierre De Maere ignited the scene and made the beach of Cabourg vibrate during this 3-day weekend!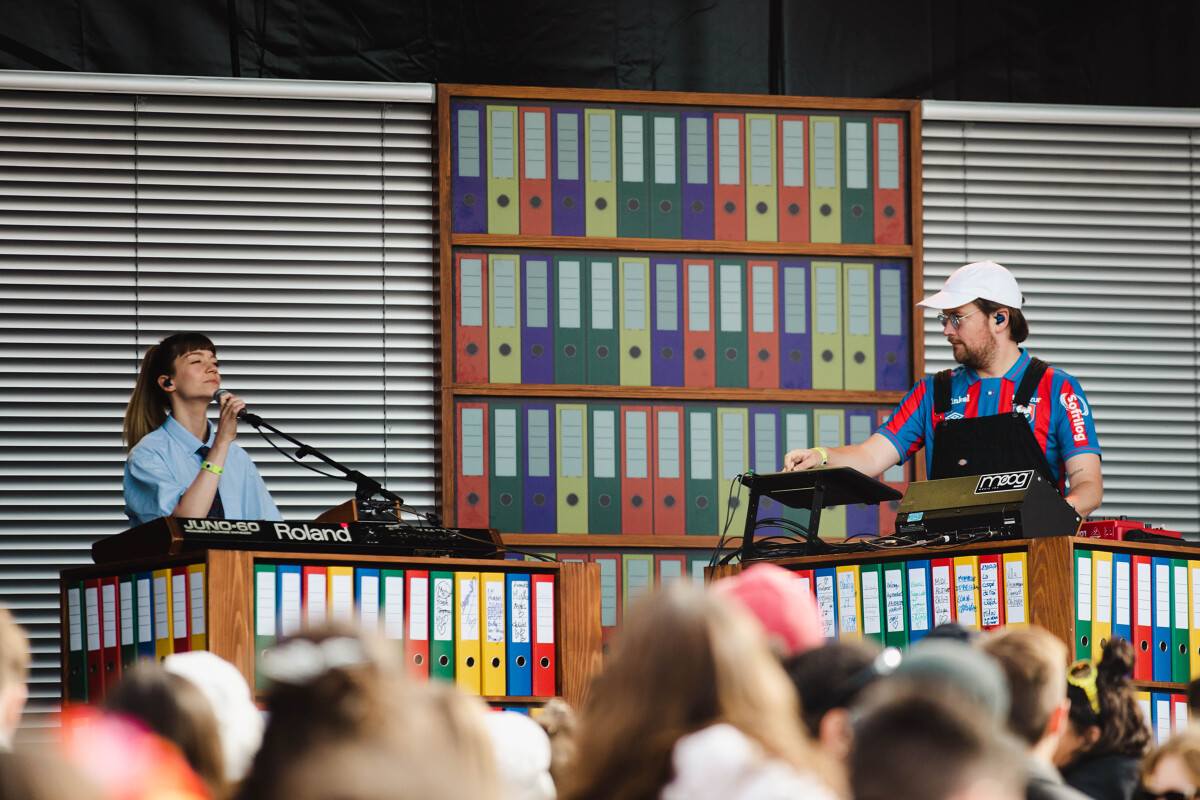 And if you rock your ears before the start of the festival?
The activities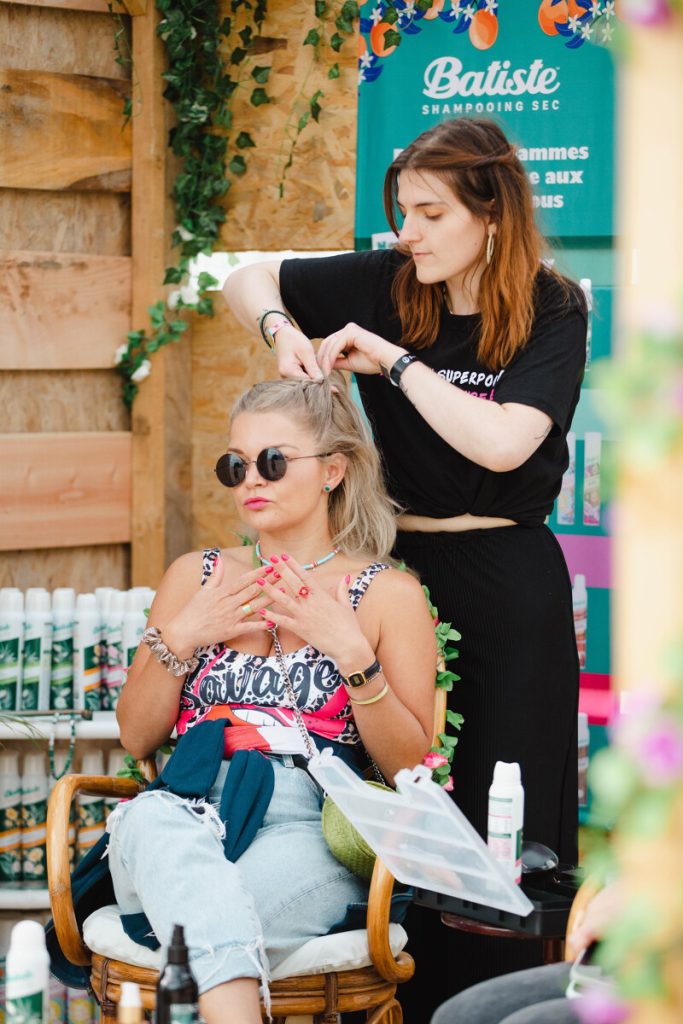 Yes, a music festival is above all (and as its name suggests) music. But the city of Cabourg likes to do things well, and offers a plethora of activities to amuse and entertain festival-goers throughout the three days. On the program: new happenings (so we won't tell you more!), a Mölkky (a traditional Finnish game invented by the company Lahden Paikka in 1996), a pétanque court (we're not in the south-east, on the village square, but who cares, the idea is there), a football field (because everyone needs it, isn't it), a Cabourg grocery store (where you can find a many local specialities, to taste on the spot or to bring home), and a vinyl stand (to bring back the titles listened to on site and discover other artists who have a similar universe, and you might like).
The Five Commandments of a Good Festival Goer
In the trash the waste you will throw. Cabourg beach is beautiful, isn't it? It's because it's clean, and everyone makes sure it stays that way. Strawberry lollipop paper? In the pocket. Cigarette ? In a disposable ashtray. Garbage cans are installed especially for the occasion, and are just waiting to be filled.
Your comfiest shoes you'll ever wear. Yes, the ideal would be to be able to walk barefoot in the sand. But it's a festival and so expect some crowd movement. Nothing to do with the mud of Garorock, but you still have to be vigilant.
A hat and sunscreen you will take. No need to get sunstroke, or get a sunburn – two things that are easily avoided, it must be admitted, when you take precautions. Because it would be a shame to ruin your weekend because of so little, right?
Earplugs you will take. Especially if the headaches are quickly felt. It is therefore better to plan: they do not take up space (or at least no more than a pack of dolipranes).
Dance steps you will do. A music festival is above all made for fun. So it's now or never to release the pressure and fill up on endorphins. Because yes, a study (conducted by Deakin University, Australia) revealed that dancing had a very positive effect on everyday life.