Petivore lives up to its name with an area of ​​barely 3 km2 ! The center of the town is not lacking in charm. The church street is lined with Our Lady, built in the XVIIe century, of a wash and the town hall, perfectly maintained, which dates from the XVIIIe and XIXe centuries. Further on, flax fields and marsh of the Dives are conducive to pleasant hikes.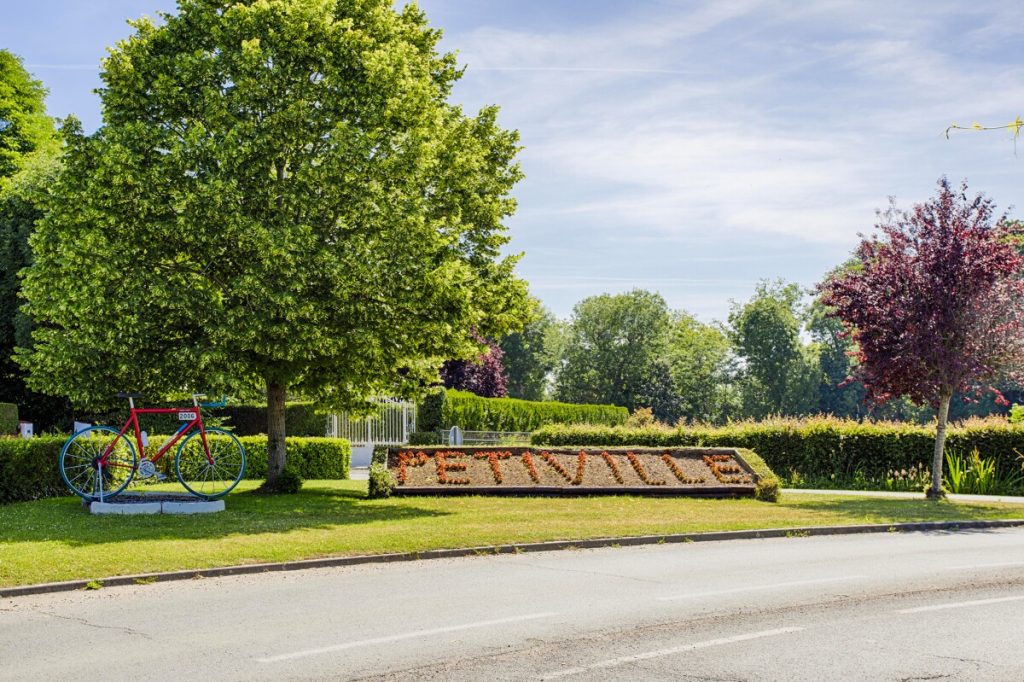 Petiville Manor
Un manor of the XVIIe, complete with sound dovecote, is the pride of the village. The owner Yves de Petiville is none other than the descendant of the lords of the village. At the European Heritage Days, you will have the chance to enter the estate and learn more about the history of Petiville. In addition to the observation of the tower which accommodated up to 2 pigeons, it is also an opportunity to discover the manor house with its bright colors and high-ceilinged lounges. In the meantime, you can only imagine the beauty of the place.
Petiville flax
We invite you to set off on foot and take the side roads, near the marshes and flax fields. Did you know that the Normandy was here leading flax producing region in France and that the country was a world leader? It has been produced in the Plain of Caen. Here, in Petiville, a few growers monitor the flowering of the pretty flowers each year. If you stay in Normandy in June, do not miss to observe the fields adorn themselves with blue.
Hikes in the Dives marshes
"The marshes and the island of Robehomme" is a circuit of hike which starts from the manor of Petiville, then crosses part of Bavent, passing through the hamlets of Roncheville, Bricqueville et Dressman. The course of about 14 km will guide you, for about 3h30 of walking, in the marshes of the Dives to the island of Robehomme. You will see this promontory in the middle of the marshes which houses rare houses. At the foot of the Pays d'Auge, the marshes of the Dives cover a wetland that extends over 10 hectares.
Observe the surrounding flora and fauna
Alders, goat willows and marsh irises populate the surroundings. Many animal species, such as storks, ducks and moorhens share the waters. If you pay attention, you will also see peregrine falcons slicing through the sky.