Saint-Vaast-en-Auge is a municipality in the hinterland of the Côte Fleurie, just 10 minutes from the beach of Houlgate. If you want to get away from the hustle and bustle of the seaside resorts, you can linger a while in this village of Calvados.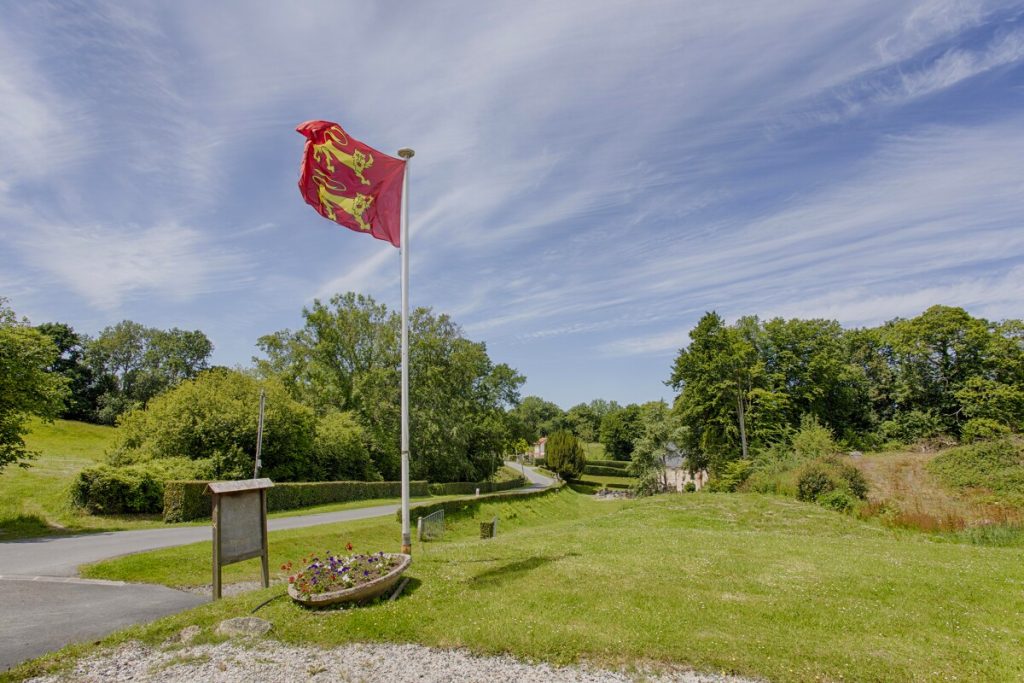 The countryside of Saint-Vaast-en-Auge
Seven kilometers is enough to completely change the atmosphere. The landscapes are composed neither of fine sandy beaches nor of the rough Channel, but of fields surrounded by bocage hedgerows so specific to the Normandy countryside. Cows and horses will be your main companions.
To take the time to discover Saint-Vaast-en-Auge on foot, but also the border village ofAuberville, take the loop southwest of Villers-sur-Mer. From a distance of about 14 km, it will take you 4h40 (depending on your pace) to complete the entire route. You will pass, among other places, by the wood of Saint-Vaast-en-Auge, the farm of the place Panier and the plain of Grand Colleville. Why not plan a picnic with good local products bought on the market of Dives-sur-Mer ? If you prefer a cooked dish, the apple orchard, at the limit of Gonneville sur Mer, offers a lunch formula with an all-you-can-eat buffet, in a family and relaxed atmosphere. A few meters below, be sure to take a look down from the single-lane bridge. the old Gonneville-Saint-Vaast station is still there, witnessing past activity.
Heritage and war memory in Saint-Vaast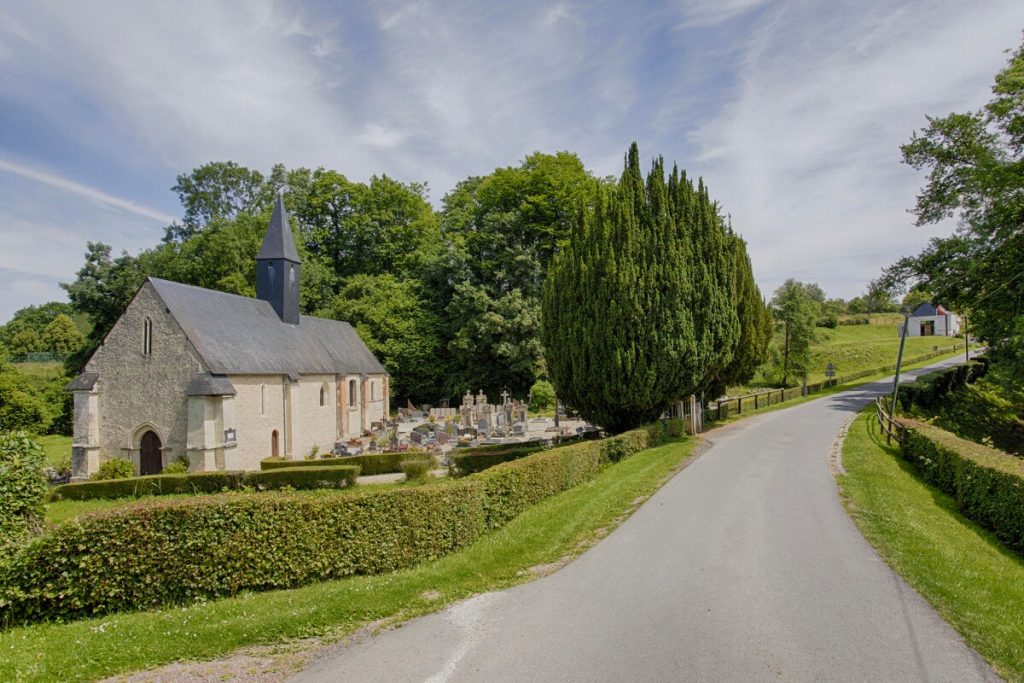 Saint-Ortaire church of Saint-Vaast-en-Auge is worth a stop. It dates from the XNUMXthe century and houses baptismal fonts from the XNUMXthe, classified as an object to the Historic Monuments. Not far from there, the double laundry does not lack charm. In the old town hall, a memorial pays tribute to 12 British and Canadian paratroopers of the 6th Airlanding Brigade, who died in Saint-Vaast, on the night of June 6, 1944. They did not survive the crash of their Horsa glider. The machine had crashed in the wood of Saint-Vaast-en-Auge, lost in the Auge countryside, far from the Pegasus bridge, their initial point of fall.