Saint-Leger-Dubosq is a small village of 200 inhabitants, located just behind Dozulé. It offers lovely views of the Aubergine countryside. If you want to stay away from the hustle and bustle of the seaside resorts of the Côte Fleurie, during your holidays in Normandy, the municipality of Saint-Léger is completely adapted.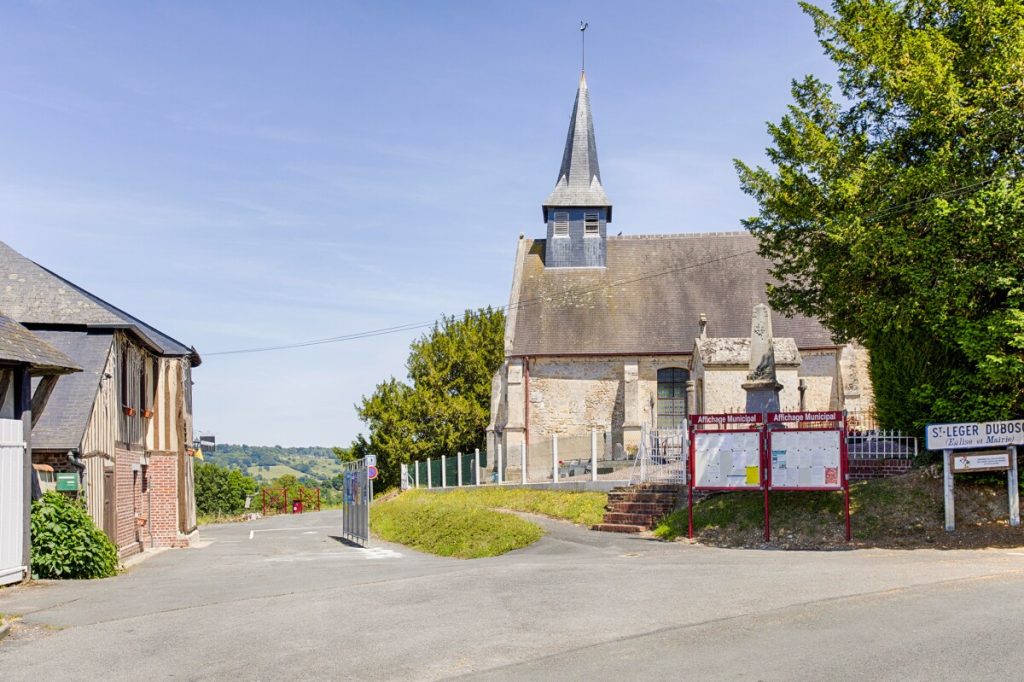 Saint-Léger-Dubosq, a hilly area
Three Gîtes de France, including La ferme d'Eugénie, open their doors to you. Indeed, you can easily explore the region from Saint-Léger. The shops of Dozulé are 5 minutes by car, the beaches of Cabourg and Houlgate 15 mins. Beuvron-en-Auge, one of the Most Beautiful Villages in France, is only 10 min.
From the promontory where the church and town hall of Saint-Léger stand, you will enjoy the panorama on Dozule Valley. Indeed, the rural commune is located on the first foothills of the Pays d'Auge and its hilly setting contrasts with the plain of Caen and the marshes. Its highest hill culminates at 130 m.
Linger for a few moments on the architecture of the buildings. The Church of Saint-Léger Dubosq has a bell tower covered with slates. Romanesque in style, it was built in the XNUMXthe, then completely redesigned in the XNUMXthe century. The half-timbered town hall, meanwhile, is typical of the traditional architecture of the Pays d'Auge.
Hiking in Saint-Léger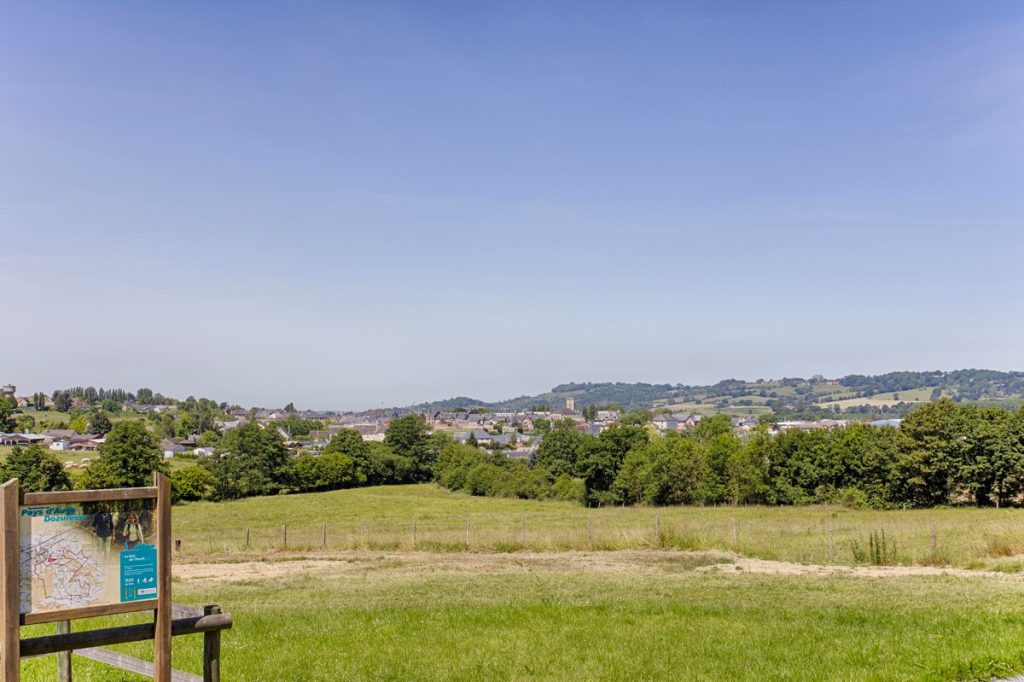 We find this style in many half-timbered houses which dot the green fields, delimited by hedgerows. Two small rivers, the Philbec and Caudemuche, meander there quietly. You can enjoy the Saint-Léger-Dubosq countryside at your leisure by indulging in Hiking.
The town is indeed on the Tour du Pays d'Auge, a 237 km long hiking trail, which starts from Deauville and crosses many towns in Calvados. Saint-Léger has taken advantage of this asset to create several circuits, including one in association with neighboring municipalities. The itinerary of the "Bois de Dozulé" is a hike of 14 km which crosses Saint-Léger and the neighboring towns of Saint Jouin and Dozule.
On the path, at the entrance to the village, don't miss a superb set of traditional farm buildings from the Pays d'Auge, including an old ripening room, once used for making camembert.