If you like hike on foot or on horseback, Saint-Jouin will make a pleasant stopover during your stay in the Calvados, just to soak up the atmosphere augeron.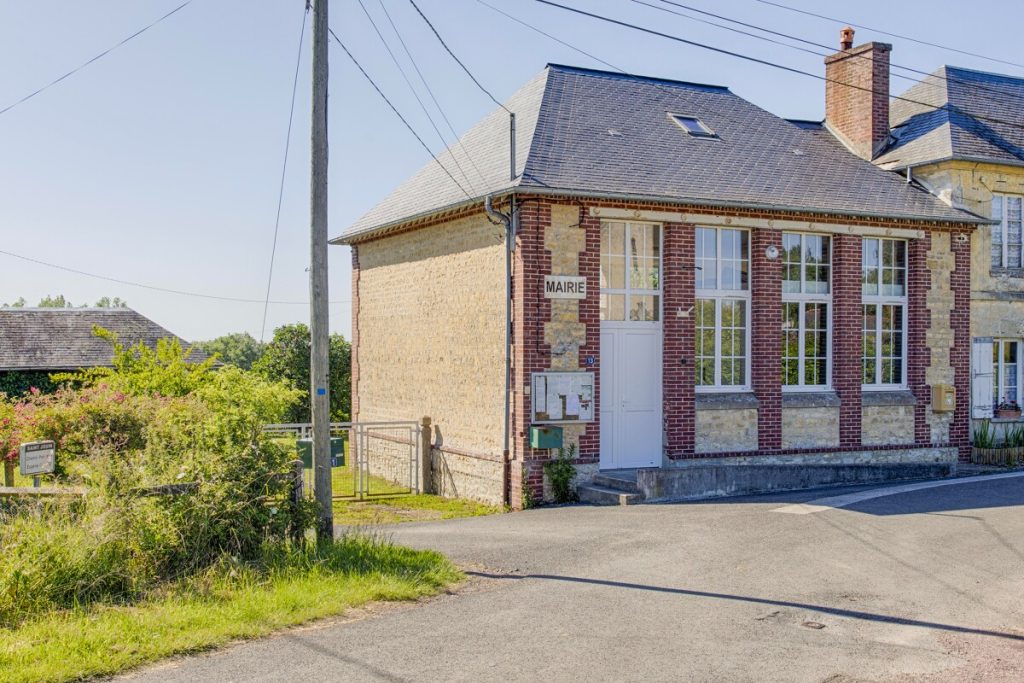 Saint-Jouin, heritage and legends
As in many villages in the Pays d'Auge, Saint-Jouin has a church that is not lacking in interest. Heritage lovers will linger in front of theéglise St. Barbara, built in the XNUMXthe century, then modified during the XVIe and XVIIthe centuries. Its originality? The bell tower is located in the center of the church, between the choir and the nave. Three saints are linked to the history and traditions of the Norman village: Saint Jouin, Saint Barbe and Saint Radegonde.
Le country of Dozulé is indeed a land of springs and water, linked to local beliefs and traditions. Several springs are dedicated to healer saints, like here in Saint-Jouin or in other towns like in Grangues.
Saint-Jouin, hikes for everyone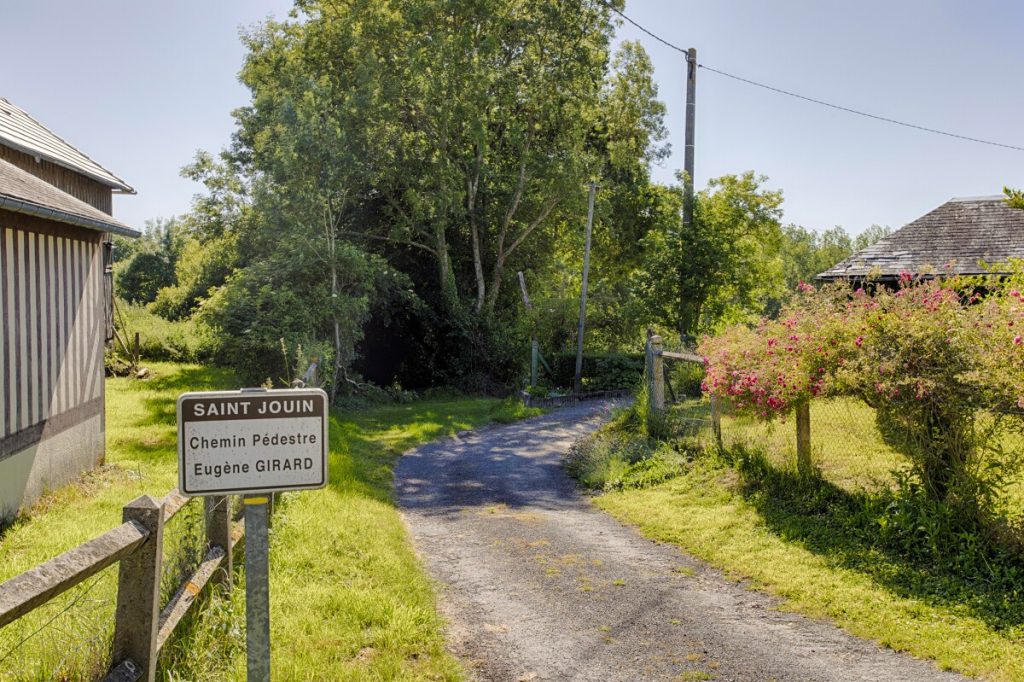 If you prefer to walk freely, the hike "Dozule wood" takes you on 14 km. It makes a loop starting from Dozulé. It takes 3h30 to cross the villages of Saint-Leger-Dubosq and Saint-Jouin, as well as the wood of Dozulé.
The small commune of Saint-Jouin, about 5km2 and populated by about 200 inhabitants, is also equipped with an equestrian center. Booking a horseback ride with Martine and Marjorie is a good way to discover the Aubergine countryside at a leisurely pace. The equestrian center of the six paths will appeal to families and vacationers looking for tranquility in our Normandy countryside.
It is probably useful to recall here that the Pays d'Auge is a horse land. Since the Middle Ages, the equine has found its place in this hilly, humid and bocage region. It was first appreciated for field work, transport and for its meat. From the XVIIe century, horse racing became a hobby in its own right. The stud and racetracks develop, like that ofAngerville, a few kilometers from Saint-Jouin. Today, racehorses and field horses coexist in the Pays d'Auge.