Rumesnil is a tiny village in Calvados, 5 km2 and barely 100 inhabitants, but it must nevertheless have well-kept secrets, because it has been able to attract and keep people from elsewhere. Producers, artisans and artists have settled in Rumesnil in recent years.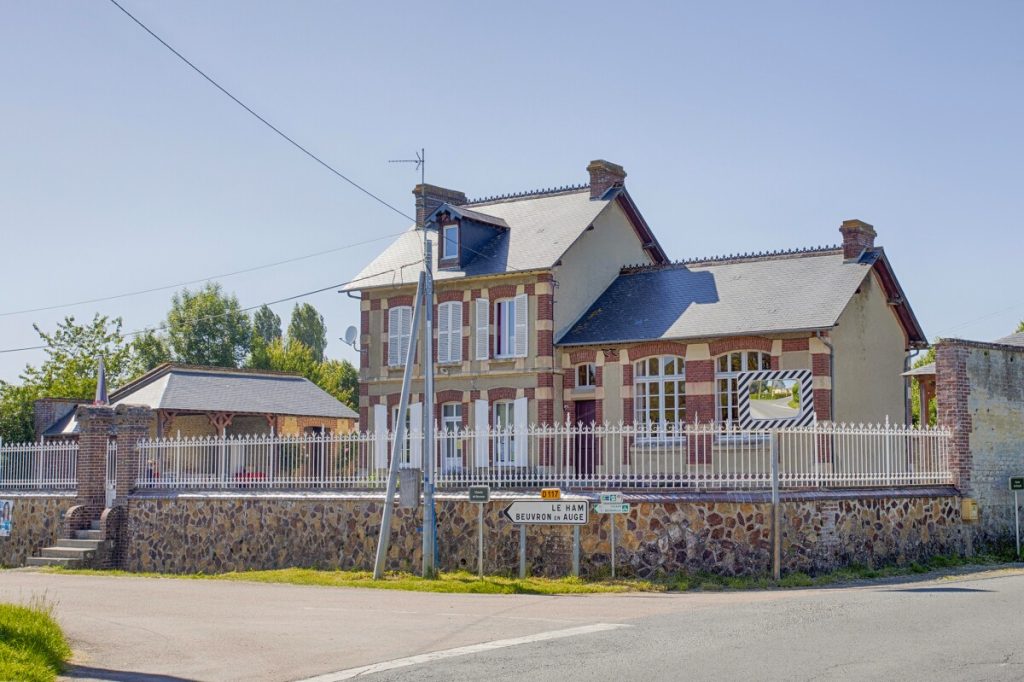 The Cider Route
Rumesnil is located 8 km south of Dozulé and 20 km from the beaches of the Côte Fleurie. You will surely pass by, on the way to Beuvron-en-Auge, one of the Most Beautiful Villages in France, or by taking the Cider Route discovering local producers.
À Rumesnil, 3 farms are precisely installed on the territory. The Tolleville livestock farm sells beef, veal and lamb. The other 2 companies are cider houses which open their doors to you for visits. Francois Helie and Montais family will make you taste their typical beverages of the Pays d'Auge: ciders, pommeaux and calvados.
The Auge countryside
The countryside landscapes of Rumesnil effectively attest to the Augeron character. The cows graze quietly in the shelter of the apple trees, while the horses graze and frolic in the fields. The half-timbered houses also contribute to this Norman authenticity.
A good example is the Manor of Saint-Gilles-de-Livet which houses a tithe attic dating from the end of the XNUMXthe century. Private property, it is listed as a Historic Monument and is accessible to visitors during Heritage Days.
The manor of Groisilliers (private domain), meanwhile, dates from the XNUMXthe century. It's a former priory of the Order of Canons of Prémontré, the only survivor of the Revolution in the Pays d'Auge and representative of the region's half-timbered architecture.