Until the XIXe century Ranville is renowned for its Caen stone extraction activity. This good quality material was used to construct buildings in the region and elsewhere. Did you know that Westminster Cathedral in London was built with this famous stone? But this past of Ranville is already far away. If this Calvados village has become famous, it is because of the capture of the Pegasus bridge, June 6, 1944. It was the first town in France to be liberated on the day of XNUMX Landing.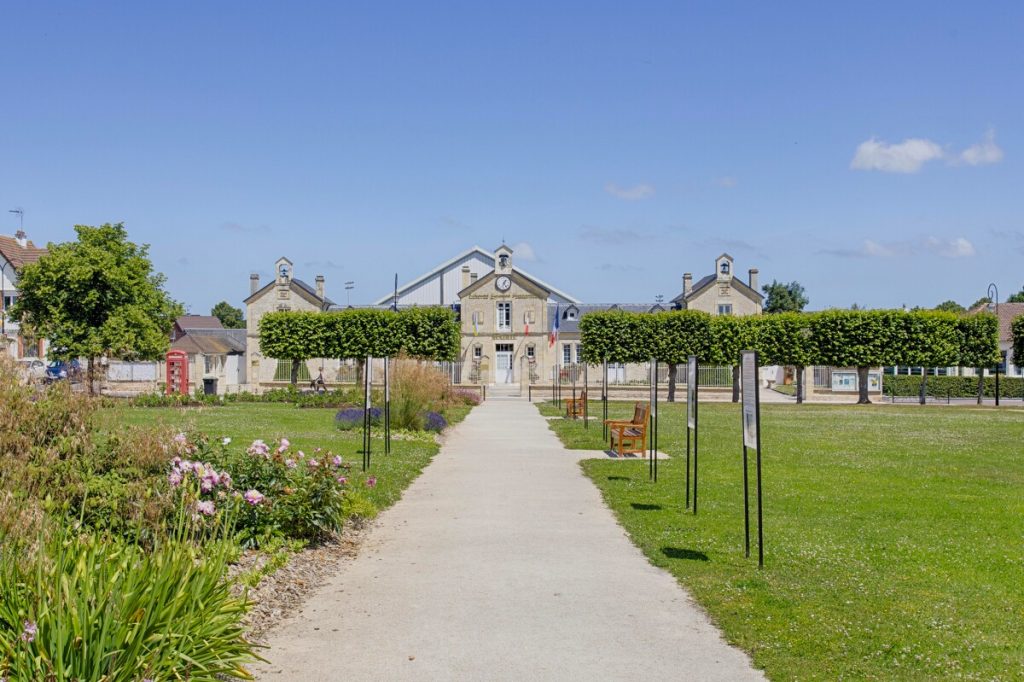 The strategic situation of Ranville in 1944
In the night of 5th - 6th June 1944, British and Canadian airborne forces of the 6th Airborne Division must seize the banks of the Orne, then in enemy hands. The geographical location of Ranville makes it a real gateway to control the area and access the north of Caen.
This operation is called Tonga. It consists of taking the territory from the hands of the Germans and securing the area for the landings scheduled for dawn. On D-Day at 0:16 a.m., six Horsa gliders land near the Ranville bridges (Horsa Bridge) and Bénouville (Pegasus Bridge). A quarter of an hour later, the English paratroopers of the 13e battalion of the 6e Brigade are dropped on Ranville. The area is quickly under British control, but it will be necessary to wait until the beginning of the afternoon for the town to be the first in France to be liberated. However, this is only the start of the battle of normandy. It will last seven weeks in all the surrounding villages.
War tourism in Ranville
Today, you can visit two sites on Ranville that look back on this historic moment and pay homage to fallen soldiers.
A handful of them rest at the municipal cemetery. 2 soldiers are buried at military cemetery, mainly English, but also from seven other nations.
Designed by architect and landscape architect Philip Hepworth, this cemetery is a set of rectangular white stone stelae. On each of them are inscribed the emblem of the regiment, the number, the service number, the rank, the name of the soldier and his unit, associated with a few words chosen by the relatives.
Le Pegasus Memorial Museum, meanwhile, retraces the details of Operation Tonga and the beginnings of the landing. The museum's collections are made up of objects, official documents and archive films that allow you to better understand the taking of the Bénouville bridges over the Caen canal and Ranville over the Orne; decisive moments for the landing. The architecture of the museum evokes the silhouette of gliders. In the park, the Pegasus bridge original accompanies a replica of an airplane Horsa.