You will definitely pass by Putot-en-Auge to visit the village of Beuvron-en-Auge from the beaches of Côte Fleurie. At the crossroads of marsh of the Dives and Pays d'Auge, Putot-en-Auge is a village appreciated for its geographical location. It is, in fact, located a few minutes from the toll of Dozulé, very practical for a trip to the Calvados or for easy access to Paris. However, Putot-en-Auge does not lack charm with its Saint-Pierre church and its old mansions.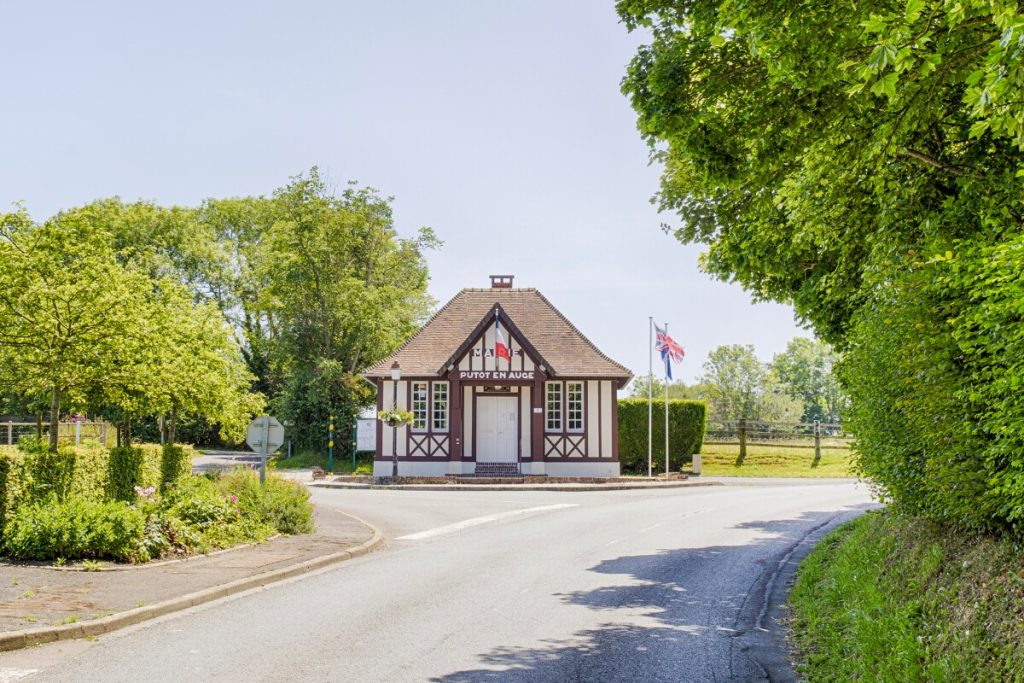 The church and the British cemetery of Putot-en-Auge
The small Church of St. Peter is listed as a Historic Monument. Its choir dates from the twelfthe century and its bell tower is covered with chestnut cladding. The set is quite representative of the religious buildings of the Aubergine countryside.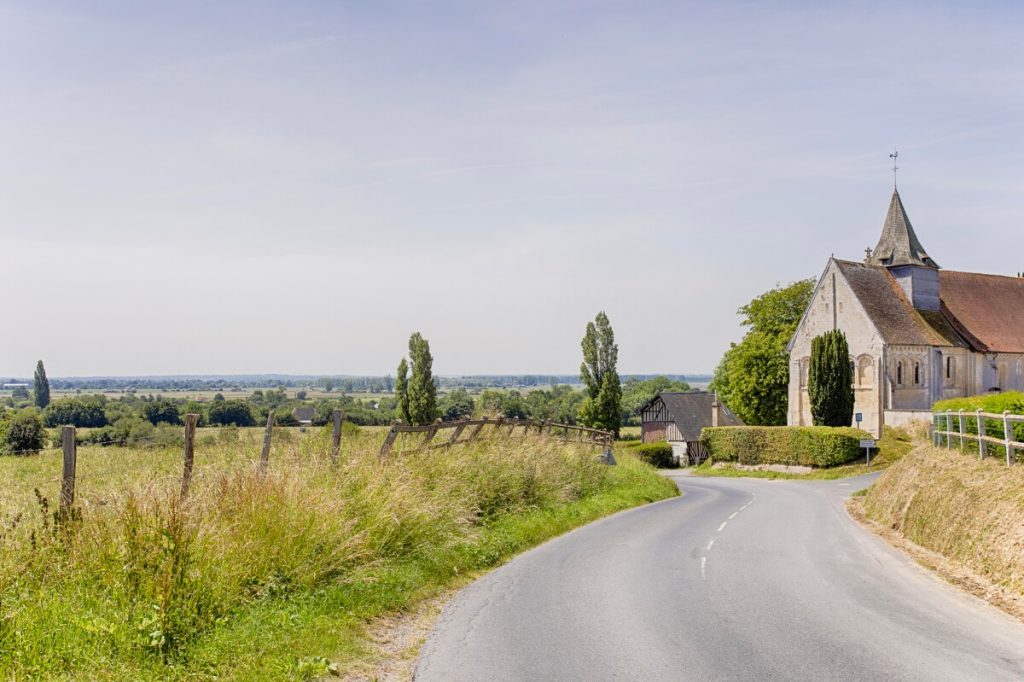 Around the church of Putot-en-Auge, the british military cemetery bears witness to a dark moment in the great history of France. It brings together the graves of 32 British soldiers of the 6e Airborne Division, killed during the Battle of Putot-en-Auge, between August 18 and 20, 1944, when the town was liberated. A plaque, installed on the station square, also commemorates this tragic event.
Some beautiful private residences
Turnkey private mansions bring cachet to the village of Putot-en-Auge. Next to the church, a house, listed as a Historic Monument, was built in the XNUMXth century.e century by a beef merchant. the Beauquemare mansion of the sixteenth century, the house of Saint-Germain of the XVIIe century and the Bribourdiere castle complete the architectural heritage. The latter, located 10 minutes from Cabourg, 5 minutes from Beuvron-en-Auge and 25 min from the historic center of Caen, has an ideal geographical location to explore Calvados during your holidays.
Did you know?
The Château de la Bribourdière was recently transformed into boutique by a couple, after two years of work. Sheltered in its 12-hectare green setting with a pond, it will appeal to travelers looking for calm and serenity. The castle also has a reception room up 100 people.
The old station of Putot
Another interesting building, and not the least, the Dozule-Putot station, at the end of rue des Marronniers. Now converted into housing, it attests to the old railway line, opened in 1879, which linked Dives-sur-Mer, on the Côte Fleurie, in Mézidon-Canon, in the Pays d'Auge. After the Second World War, traffic declined in the face of the increasingly important place of the automobile. The Mézidon-Dives-Cabourg section closed for travelers in 1938 and for freight traffic in 1969.