Located a few kilometers from the Côte Fleurie, hayland is only 15 minutes from the beach of Houlgate. If you prefer the calm of the countryside to the effervescence of the seaside resorts, you can absolutely choose to stay there during your holidays in Normandy. The tiny town of Calvados of 3 km2 and 80 inhabitants even became famous, in 2015, thanks to the quirky humor of Heula.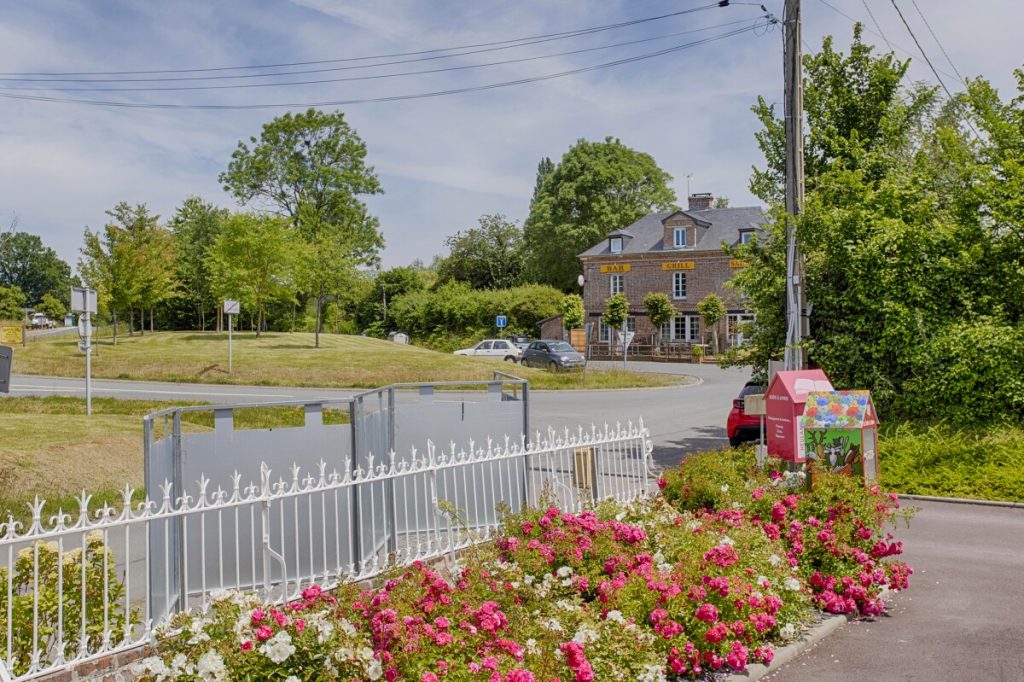 A bit of humour
Do you know Heula, "the Norman brand that talks about Normans"? You must have seen some cartoon objects in the local shops. At the beginning, " heula is an interjection used by Normans to signal their astonishment. It has also become a brand, essential for travelers looking for a souvenir of Normandy. In 2015, when the regions changed in France, Normandy was reunited. The question then arises of the capital, rather Caen or Rouen? Heula decides, with humor, that it will be… Heuland!
The must-sees of Heuland
The Church of Our Lady of Heuland
Modest and discreet, at the bend of a path, the Church of Our Lady of Heuland of the XIIe century deserves a look. The Saint-Lubin association and the municipality are working to restore it to its full glory through restoration work. Observing it from the outside is possible all year round, but it will be necessary to wait for the European Heritage Days to push the doors of the building. You can then have fun ringing its bells which have never been electrified!
The crosses of Heuland
Heuland also has 2 stone crosses which have stories to tell.
The cemetery cross has been listed as a Historic Monument since 1933. It is sober and adorned with a few smooth bumps in the shape of a half-sphere called buboes. These bumps were carved into the stone to signify that the region had experienced the plague.
The Heuland Cross is located a few kilometers away, at the level of the road to Dives-sur-Mer. She also bears the name of Rollon, the Viking leader and raider who became Count of Rouen in 911, then first Duke of Normandy. Legend has it that Rollo hung gold jewelry on the cross of Heuland in order to show the people his power and defy thieves. However, it would seem that the cross was only built in the XVIe century…