Only 10 minutes from Cabourg, Goustranville perfectly illustrates the characteristics of the hinterland of the Normandie Cabourg Pays d'Auge community. Between Swamp et norman groves, horses and cows, nature and heritage, Goustranville offers a real insight into the Aubergine countryside.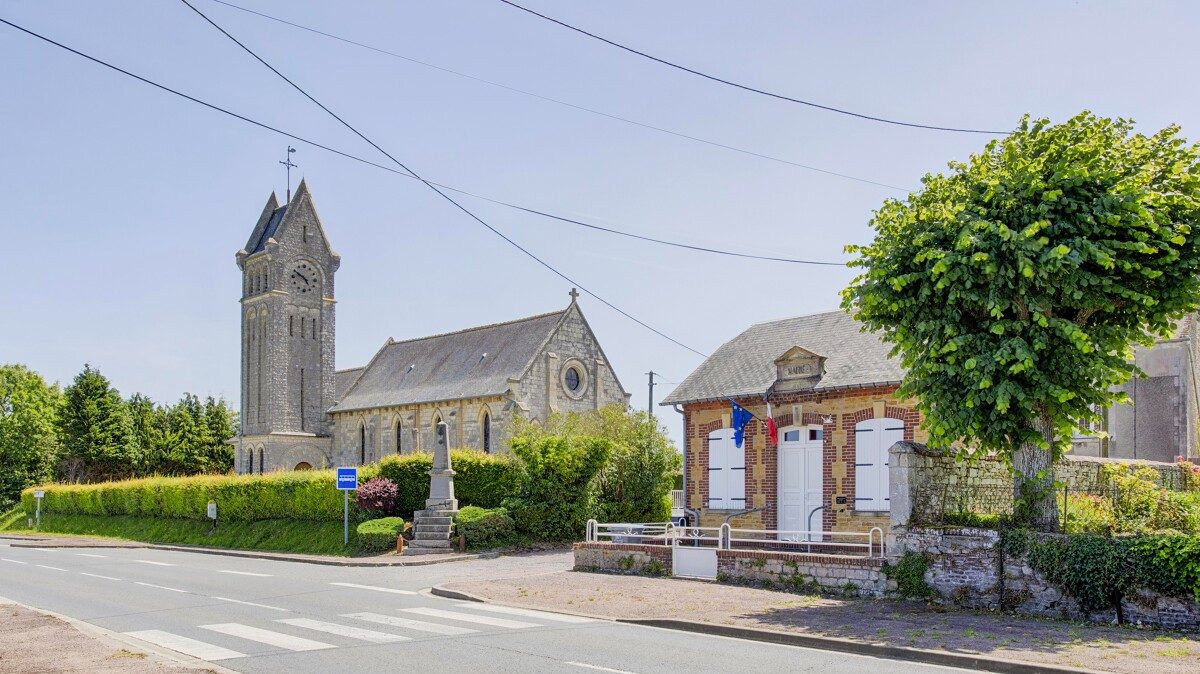 Goustranville horses
Goustranville, in the heart of the Pays d'Auge
Goustranville is a kind of horse capital of Calvados ! Do you know the importance of the horse in the Pays d'Auge ? Already at the time of the Middle Ages, the horse had a considerable place in the daily life of the Normans. Fully adapted to the humid climate and hilly geography of the region, the equine was useful in different fields. He helped with the work in the fields, with transport and fed the population. Then came leisure time. Horse racing then appeared and stud farms and racetracks were built in large numbers.
Equine health in Goustranville
Goustranville largely contributes to this reputation as the land of horses by hosting a real clinic for equines on its territory. From 1986 moved there the Institute of Horse Pathology. Since then, the site has continued to develop. It now has an animal health laboratory, an imaging and research center (CIRALE) and a horse racing laboratory dedicated to the fight against animal doping. There is even a school that welcomes many students!
The Dives marshes
In parallel with this peak activity, Goustranville remains a quiet village, located in the heart of the marsh of the Dives and home to unparalleled flora and fauna. Walking there on foot will allow you to immerse yourself in it. A stone's throw away, in the neighboring town, the ornithological reserve of Saint-Samson opens its doors from time to time. 124 hectares of marshes are managed by the Departmental Federation of Calvados Hunters which organizes guided tours regularly.
History and heritage in Goustranville
Concerning the built heritage, Goustranville has theNotre-Dame church which dates from the twelfthe century and two private mansions. That of hamlet Saint-Clair is built of Caen stone, a typical material of the region. As to Manor, it is half-timbered, emblematic of Auge architecture.
The town was also the scene of fighting during the Battle of Normandy, before the liberation, on August 19 and 20, 1944. The English 1st Special Service Brigade under the command of General Derek Mills-Roberts had taken the Auge hills from the hands of Germans. A stele pays homage to this historic moment.