Beaufour Druval is a town of Calvados of about 450 inhabitants, located in the heart of Pays d'Auge. If you walk the paths of the Cider Route, you won't fail to stop off at one of Beaufour's three churches or to push the doors of local producers.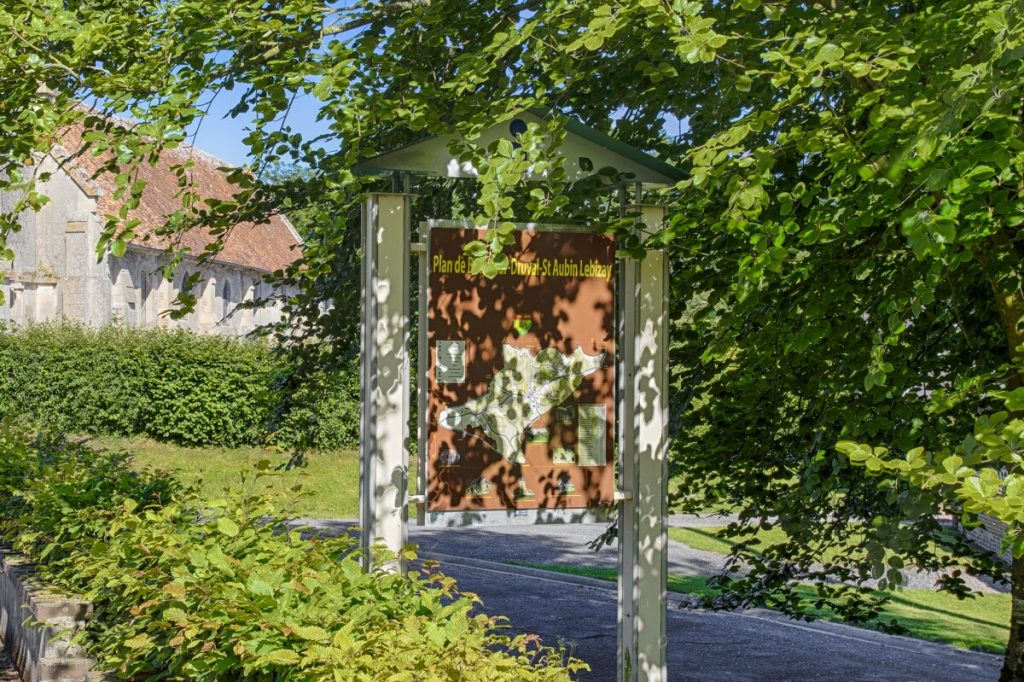 The churches of Beaufour-Druval
40 km from Caen and 20 min from the Côte Fleurie, Beaufour-Druval is a small village of 450 inhabitants which extends over 11 km2. Its particularity is undoubtedly to have three churches: the Church of Notre Dame de Druval, whose oldest parts date from the XIIthe, the church of Notre Dame de Beaufour and the church Saint Aubin. This is explained by the gathering of 3 towns in 1972: Beaufour, Druval and Saint-Aubin-Lébizay.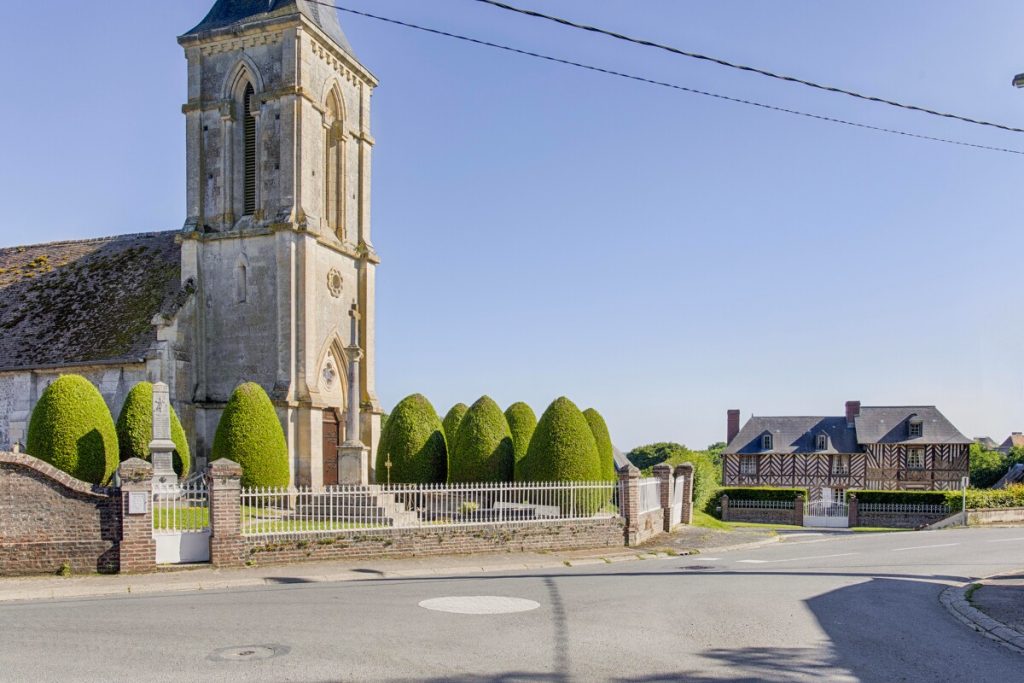 If you want to stretch your legs, a 6,5 km loop will guide you in the Aubergine countryside hilly. It takes paved but quiet roads. During this hike, you will pass in front of the various town halls of the XNUMXthe century and in front of the three churches of Beaufour-Druval, while enjoying the landscapes of Auger fields composed of cows and horses, apple orchards and half-timbered houses.
Meet the producers of Beaufour
Beaufour-Druval is also located on the Cider Route. Taking the tourist route that crosses the Pays d'Auge by small picturesque roads is an opportunity to visit authentic villages, but also to taste Norman regional products.
In Beaufour-Druval, you have a choice! Three cider houses open their doors to you. The Desvoye cider cellar welcomes you all year round to explain how its organic products are made: Pays d'Auge AOP cider, Normandy pommeau, calvados, farmhouse apple juice. The family farm of Saint-Aubin-Lebizay has existed since 1826. It also offers other local products in its shop such as jams, honey, and even caramel.
Further down the road towards Beuvron-en-Auge, Geneviève and Dominique Denis open the doors of their cellar, the old press and the granite tower. A the end of the tour, let yourself taste their products.
Finally, you will have to deviate from the Cider route for a few moments to meet Aurélien Lepage, another producer, leaving the village of Beaufour. He will tell you the history of the farm, its know-how and its little anecdotes.