Amfreville is a compendium of nature, heritage and war memory. Only 15 minutes from Caen, the village offers a privileged setting for its inhabitants: the countryside close to the city and the sea. Merville-Franceville-Plage is 10 min away and the bay of Sallenelles only 5 min. A visit of the town is a must for history buffs. You will know everything about the battle of normandy.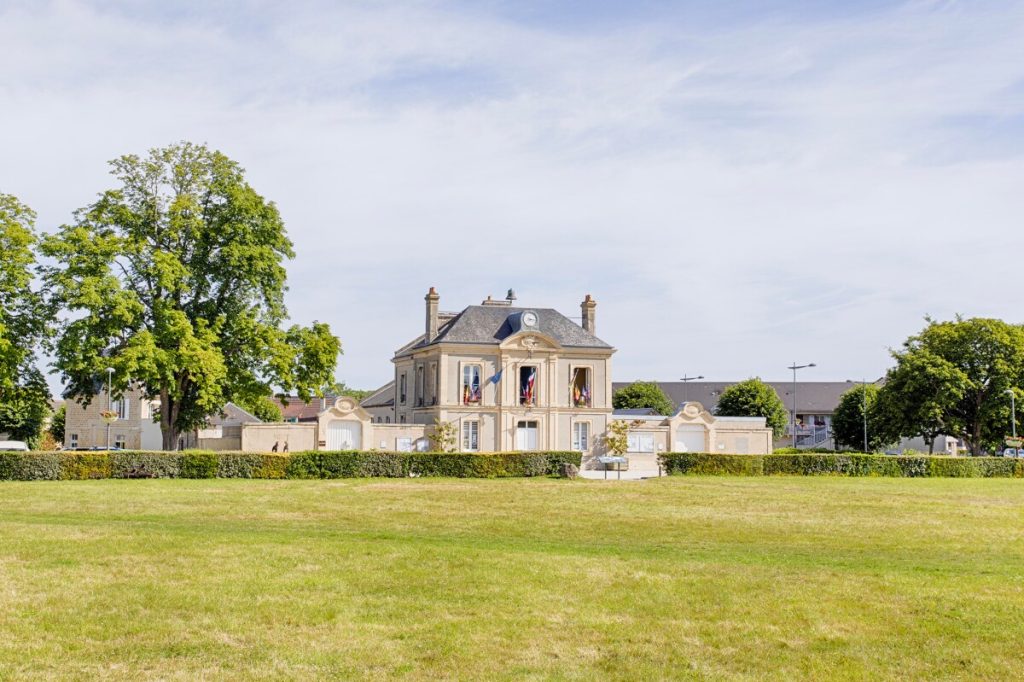 Amfreville, at the centre of the armed conflicts of 1944
This geographical situation made Amfreville an essential place in the military strategy at the time of the landing. Very close to Pegasus bridge, the town, placed in the British assault sector, was one of the priority objectives of the Allied command.
In the night of 5 to 6th June 1944, paratroopers from the 6e British airborne division are dropped on the plain of Amfreville and Ranville. Their mission: to secure the land for the armed forces which were going to land from the sea. At the same time, fighting and operations were carried out on all sides to liberate Caen: Lieutenant Colonel Otway took the Merville Battery, Major Howard the Pegasus Bridge.
A few steps from the central church, stone tablets and plaques commemorate this fatal moment. A remembrance route crisscrosses the streets and comes back in eight stages on all the historical details. The stops are an opportunity to pay tribute to the soldiers who gave their lives to liberate France. They also allow you to discover the built heritage of Amfreville : the town hall, the church, the Kieffer square, the commando farm, the Petit Plain, the Oger hamlet and the orientation table.
The Plain of Amfreville
By following the remembrance route, you will be invited to take a tour of the Plain, the large plot in the centre of Amfreville. It was, at the time of the Battle of Normandy, a rear base for the Allied armies.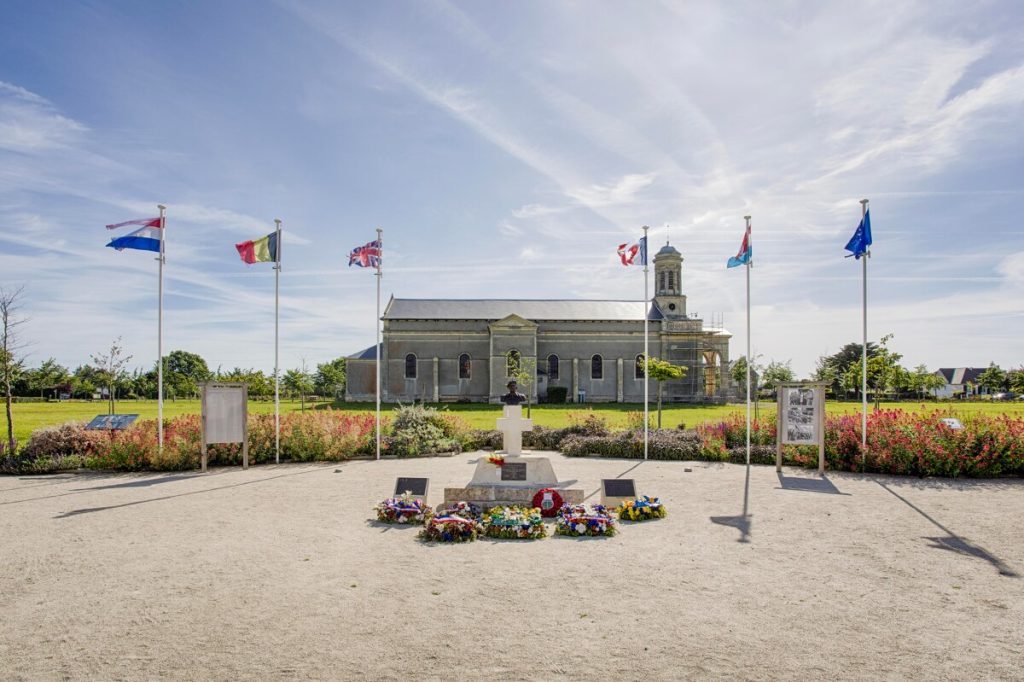 The Plain is today a vast natural area, a green setting for the XNUMXth century churche century. The two-hectare rectangle is bordered by 180 beeches, planted in 1997 to replace diseased poplars. A bit like the Roman forum, the Amfrevillais gathered here for festivals, fairs and other popular events. The inhabitants even had the right to take their herds there to graze. The Plain still occasionally hosts events.