Bavent is a town of Calvados, located between the plain of Caen and Pays d'Auge, at the limit of marsh of the Dives. The village does not lack of points of interest. Whether you appreciate nature and animals, whether you are a fishing enthusiast, a lover of heritage and know-how or simply curious, Bavent has some surprises in store for you.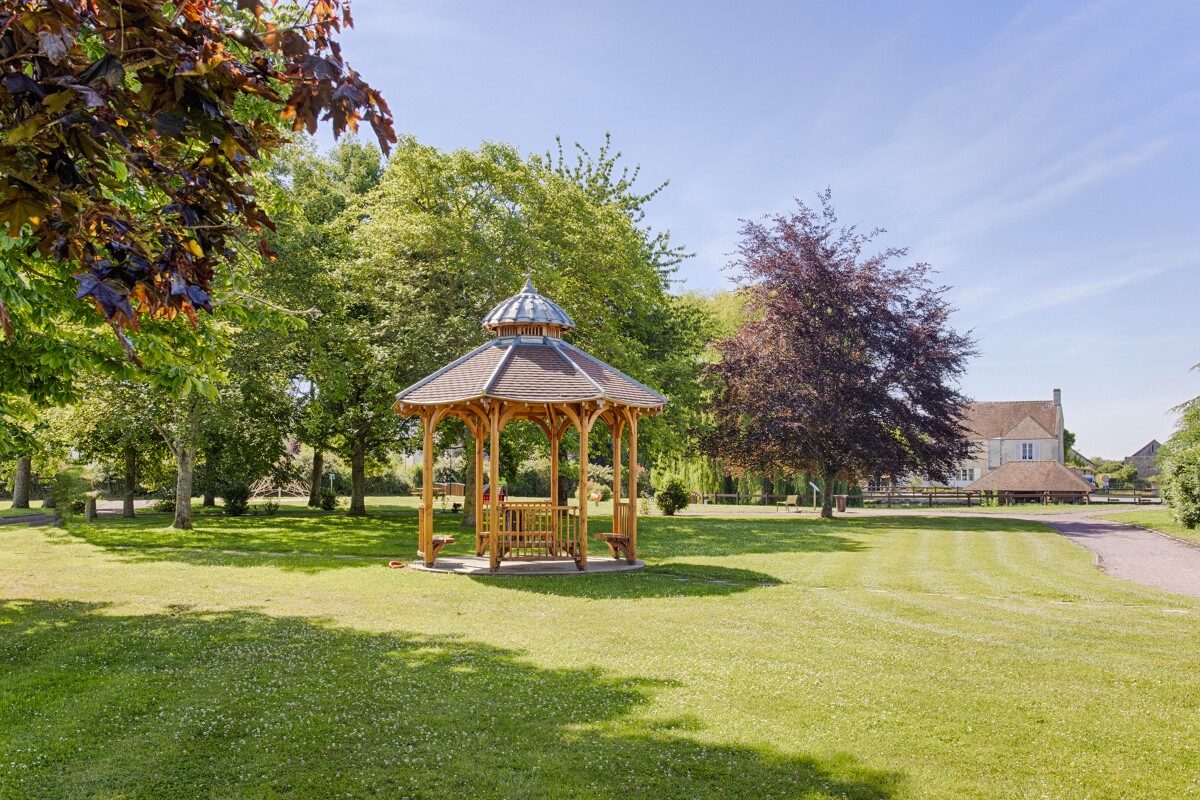 Roncheville orchard
If you are spending your holidays in Normandy with your family, visit the Roncheville orchard ! Young and old alike will appreciate the 400 varieties of apples in the conservatory orchard as well as the animal farm. 25 hectares of apple trees are worked organically by the owners who produce sweet apple juice, cider, perry, cider vinegar, pommeau and of course calvados! The animal park welcomes 26 exclusively Norman breeds of our animal friends: donkeys, sheep, pigs, goats, geese, ducks, rabbits, chickens, turkeys, pigeons and cows.
The pottery of Mesnil de Bavent
The Mesnil de Bavent potteryis another of the sites not to be missed. Located on the departmental road that leads to Caen, the superb half-timbered, brick and stone buildings invite you to push through their doors. You will then discover the work of the craftsmen-potters who create faience finials.
Initially, these terracotta decorations were created for the Auge residences, in order to protect their roofs from bad weather.
Having become true works of art, they are now used more as a decorative object. The pottery holds the label Living heritage company and its expertise is listed in the inventory of intangible cultural heritage in France. This unusual place, founded in 1842, is a little out of time. Stroll through the mansion and the craftsmen's village, observe the delicate gestures of the artists. You will come out conquered!
Colvert pond
Bordered by beautiful landscapes, thecolvert pond is a nice place to spend a friendly moment, with friends or family. The three-hectare estate welcomes fishing enthusiasts, in the heart of the Dives marshes. The ponds, filled with trouts, are fed by spring water. Picnic tables, barbecues, catering area invite you to make the most of it!
From the body of water, paths allow you to sink into the marsh of the Dives. Walking is indeed the best way to discover the flora and fauna. Keep your eyes peeled, you might be lucky enough to spot storks, one of the many animals that inhabit the wetland.