Basseneville is a humble place of 260 inhabitants. It is nonetheless representative of the typical towns of the community of communes Normandy Cabourg Pays d'Auge. Nature is omnipresent there. On one side, the preserved marsh of the Dives reveal a rich biodiversity, and on the other side, the Norman bocages welcome cows and horses.
The discreet heritage of Basseneville
Two religious buildings brighten up the heritage of Basseneville.
The Notre-Dame church, isolated from the rest of the village to the west, was built in the XIIIthe, XVthe and XVIIthe centuries. Recognizable with its bulbous dome, it holds an ogival-shaped and triumphal arch which separates the choir from the nave. An inscription on the altar dates from 1719. An altarpiece from the same century is placed on it, on which is represented the Assumption of the Virgin.
The chapel of Saint-Richerdates from the XVthe century. It is made of half-timbered pieces, in the Augeron style, on a flint base. A sculpture of the holy healer Riquier is still implored today by pilgrims to treat fever.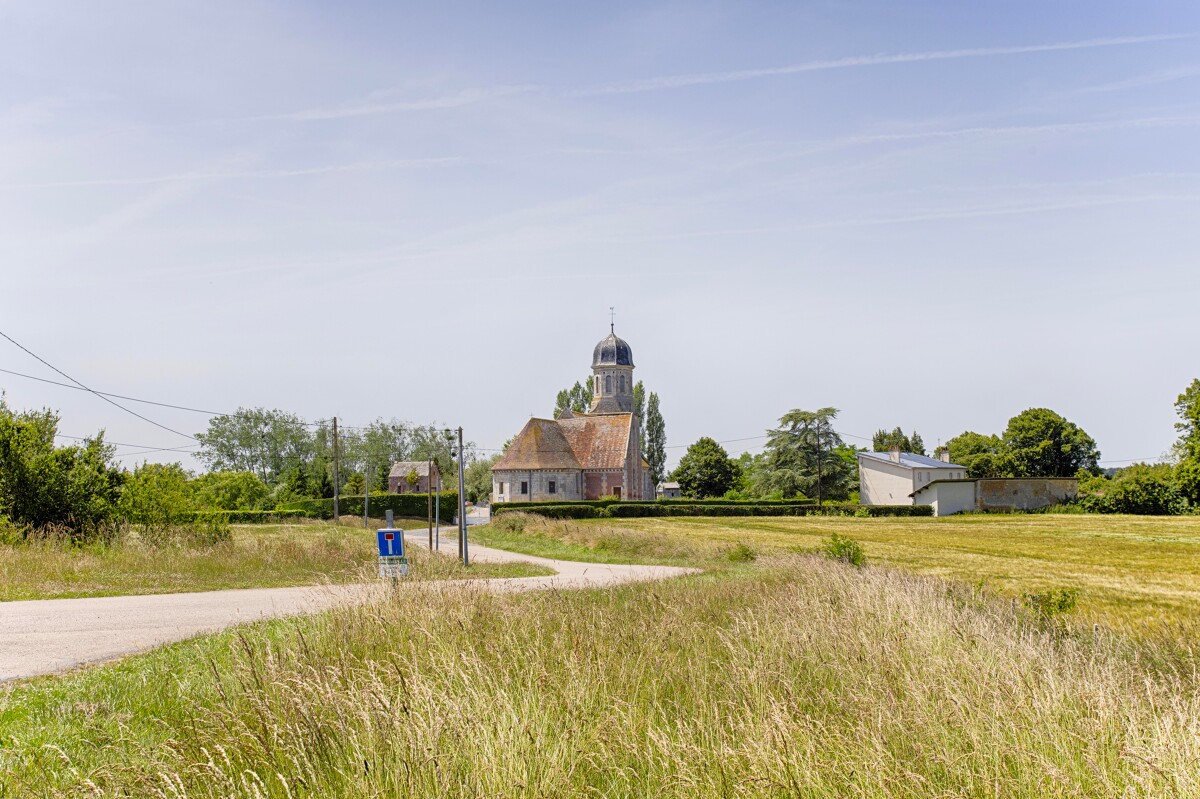 A stay in Basseneville
The Saint Richer courtyard is an accommodation that adjoins the chapel. You will stay in one of the five pretty Norman houses typical of the Pays d'Auge. Renovated by the owners, the old farmhouse is surrounded by a garden where animals have a field day. Chickens, sheep and ponies will accompany your stay in Normandy. 15 minutes from the beaches of Cabourg and Merville-Franceville-Plage, 10 min from the exit of and shops of Dozulé, this gite is ideally located to radiate in the Calvados.
Basseneville, a land of horses
The Pays d'Auge, as a land of horses, is well embodied in Basseneville. The town has a few stud farms, an equestrian centre and a place for equitherapy.
The Picotains equestrian centre was created by Ysoline Paignon, at the age of 20, on the family property. She's a passionate for horse riding and is a rider since the earliest age. She trained with the aim of opening this centre and sharing her taste for horses. The equestrian centre now offers an all level education, from baby pony to Galop 7 (highest level), as well as walks.
Another place, another equine specialty. Sophie Tiale and her husband settled in Normandy in 2017, 3 km away from the Picotains, to live with their horses in the middle of nature. Since then, they have developed an equicoaching centre. Do you know what ishorse therapy ? For Sophie, "it's a technique used to establish a relationship between man and horse in order to develop self-analysis skills and their relationship to others". If you are interested, do not hesitate to contact her, the young woman receives only by appointment.