10 hectares, concrete giants framed by grazed fields, the battery website carries the memory of paratroopers of 9e british battalion dropped in the middle of the night in a deluge of fire. Defying adversity, they neutralized the cannons facing the bay of Orne a few hours before the surge of thousands of soldiers on Sword Beach. Relive history through this historic site!
More than a museum, an experience to live...
It is 2 km from the beach of Merville-Franceville-Plage that the Merville Battery site, a formidable fortification of the Atlantic Wall. Partially built in 1941-42 and completed in May 1944, the battery was built by the Germans in anticipation of a Allied landing on the Atlantic coast.
Today, the Batterie de Merville has become a museum in memory of the 9e 6th British Battalione Airborne, the heroes of the night of June 5 to 6, 1944. By visiting it, you are invited to relive and understand the events but also to feel the emotions of the soldiers during this episode, the genesis of the Battle of Normandy.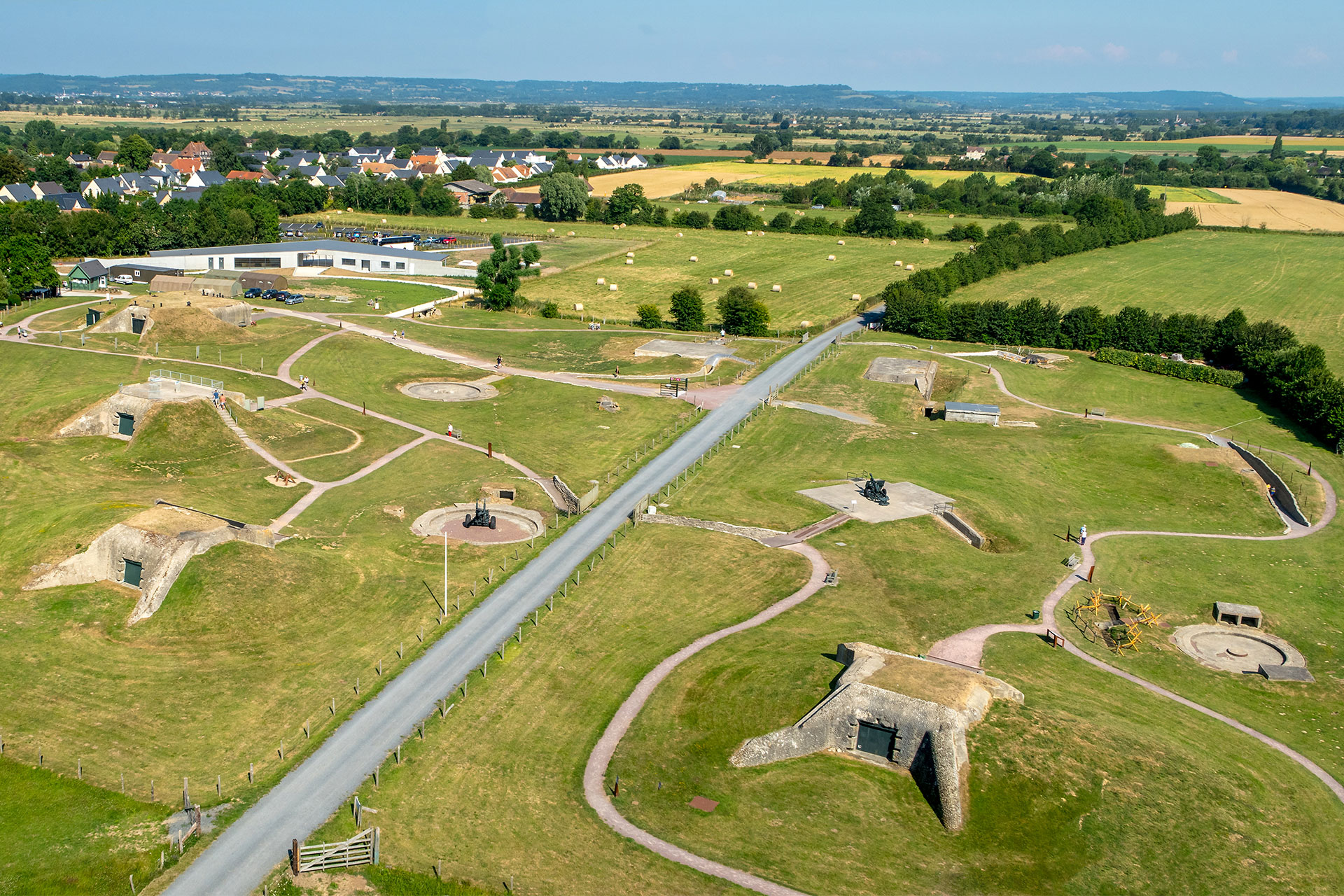 ©
The site includes an underground command post and four large pillboxes (blockhouse) equipped with anti-aircraft guns, an anti-tank ditch and a whole system of shelters, concrete trenches, ammunition bunkers.
An educational journey
Spread over several hectares, the educational trail takes you through the daily life of soldiers but also explains, with archive images and explanatory panels for example, the operation of an artillery battery and the roles of casemates or bunkers.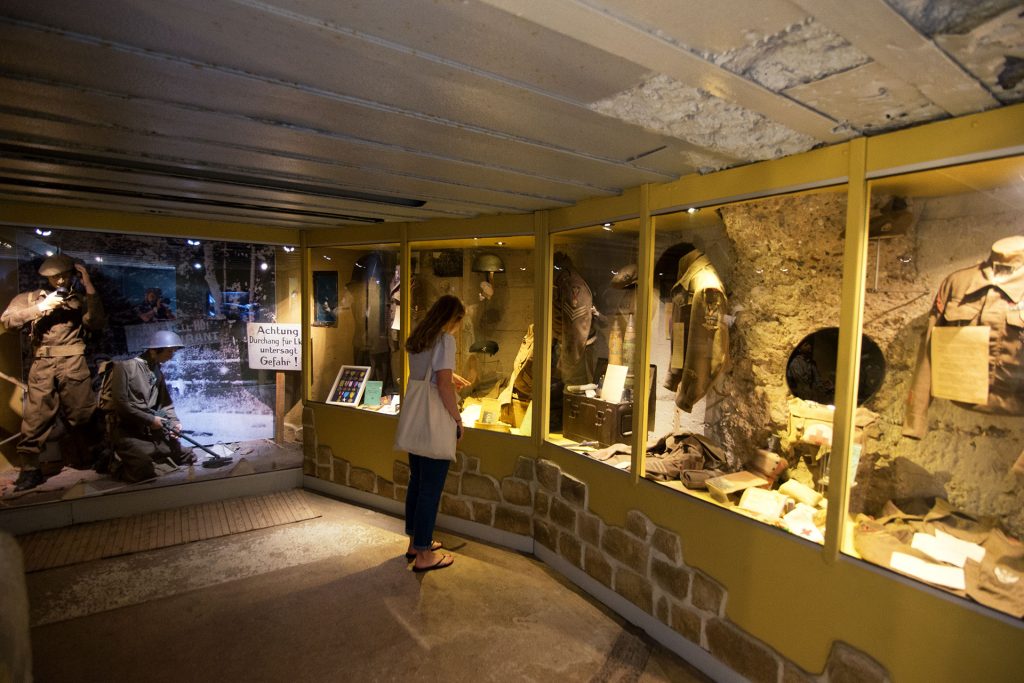 4 casemates and 1 ammunition bay
Museography, period objects, films, sound and light shows: the casemates or bunkers immerse you, each in their own way, as close as possible to the lives of the soldiers and in particular make you relive the perilous night of June 5 to 6, 1944.
A rather special plane
On the site of the battery sits another remnant of the Second World War. It's a SNAFU, a plane Douglas C-47 American who participated in the dropping of paratroopers of 9e british battalion during the Battle of Normandy in 1944.
Come and discover it on site and learn more about its rescue, led by a team of enthusiasts.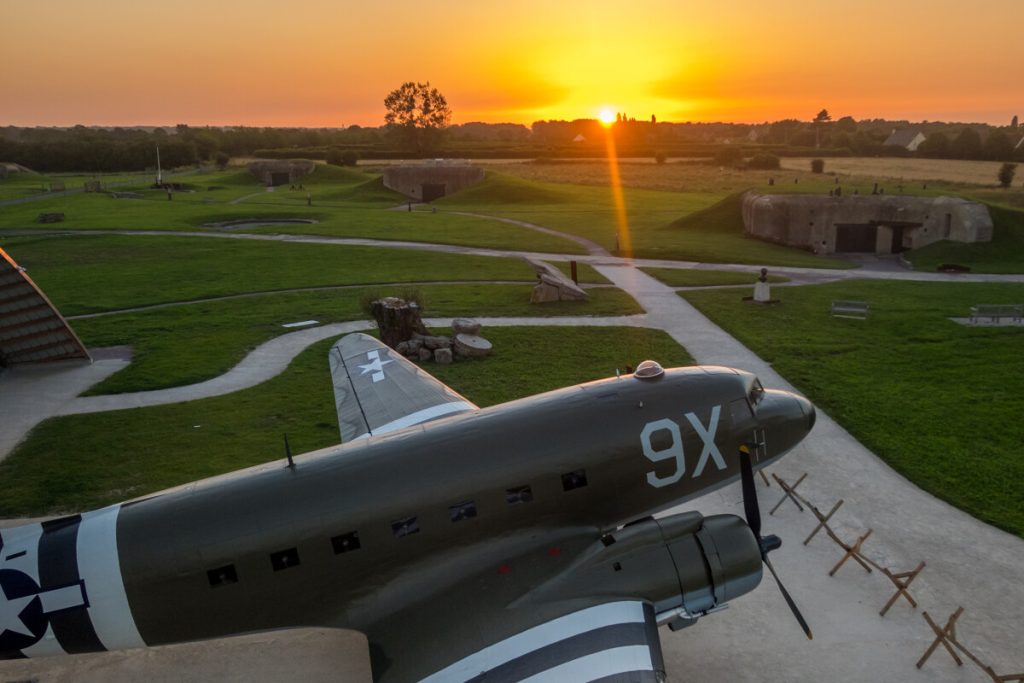 The Merville Battery and the SNAFU are listed as Historic Monuments.