Tall, impassive, he watches over the beach at Houlgate. Listed as a Historic Monument in 2000, the former Grand Hôtel de Houlgate, which has now become an apartment building, keeps precious memories within its walls, including the passage of a few crowned heads.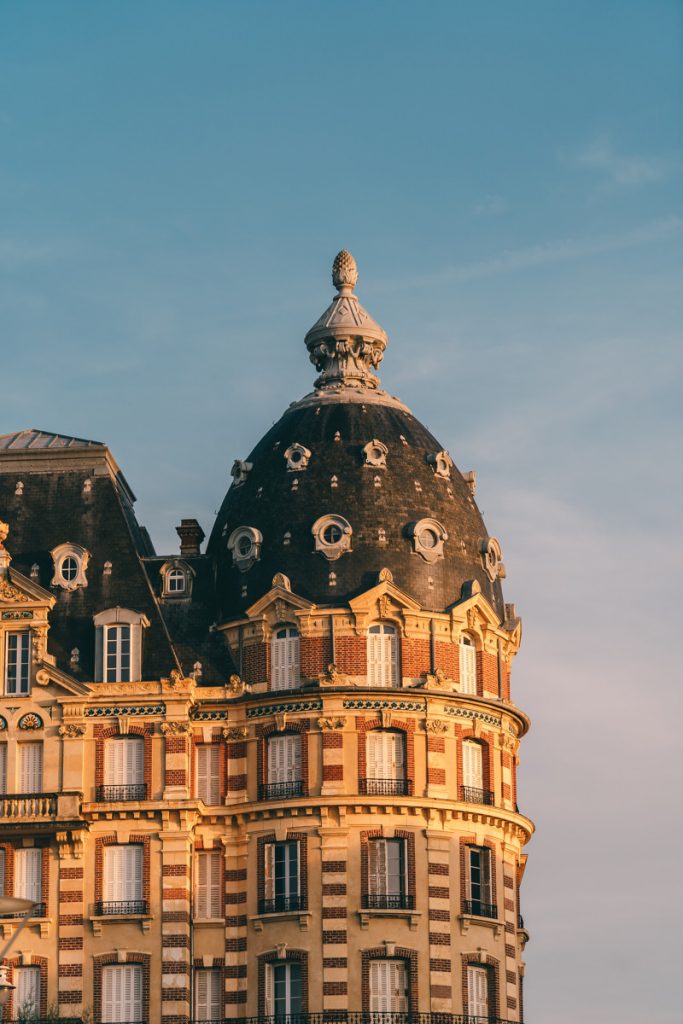 An emblem of the Belle Époque in Normandy
Proudly erected upstream from the beach, the former Grand Hôtel de Houlgate is a large structure that stretches along rue Baumier, parallel to the Roland Garros Promenade.
Recognized as one of the most remarkable buildings of the seaside heritage of the Côte Fleurie, it is visible from the top of the orientation table and even from the dunes of Cap Cabourg. It is easily recognizable by its facade, its many windows and its magnificent rotunda surmounted by a dome which continues, every day, to tickle the sky at the first light of day.
age-old foundations
The foundations of the old Grand Hotel were laid in 1859. The central body housed, at the time, 120 rooms, 1 restaurant and a lounge. In 1896, the hotel rises two stories and has two pavilions. Inside, a ballroom, reading room and conversation room are added to the lounge and the restaurant already present. The number of rooms increases to 350 with almost as many employees. It took nearly 40 years (1896) before being able to discern the shapes of a building similar to the one we know today. The remarkable character of its facade and its roofs earned it its registration as a Historic Monument in 2000, in the same way as the Grand Hotel and the Cabourg Casino.
Now transformed into a residential building, the former Grand Hôtel de Houlgate offers its residents a place of choice with close access to the beach, the miniature golf course and the town's casino.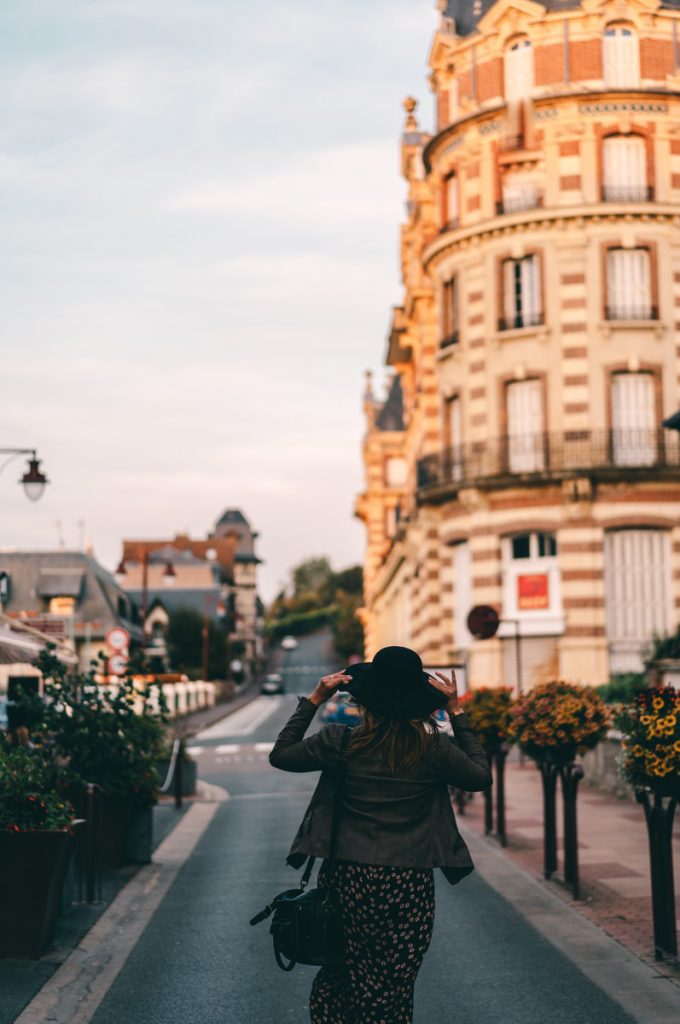 A hotel that has known royalty
What do Edward VII Prince of Wales, Princess de Broglie, Princess Orloff and the King and Queen of Naples have in common? All stayed in the former Grand Hôtel de Houlgate. But the crowned heads were not the only ones. Marcel Proust also stayed there during his childhood in 1884.
Did you know?
During the First World War, the former Grand Hôtel de Houlgate was transformed into a military hospital. It was rehabilitated in 1917, sold in 1928 then closed definitively in 1939.