Galloping with your hair in the wind, feeling the freshness of the bocage or the sea air caressing your face, living a moment in total immersion with nature and becoming one with your steed: it is not only in the movies that it is possible. And if for once, the hero was you?
Go on an adventure
Are you more of a campaigner?
Le Pays d'Auge will be perfect for a country walk between apple trees and cows. Do you prefer absolute calm? The marsh of the Dives will allow you to immerse yourself in unspoilt nature and observe migratory birds.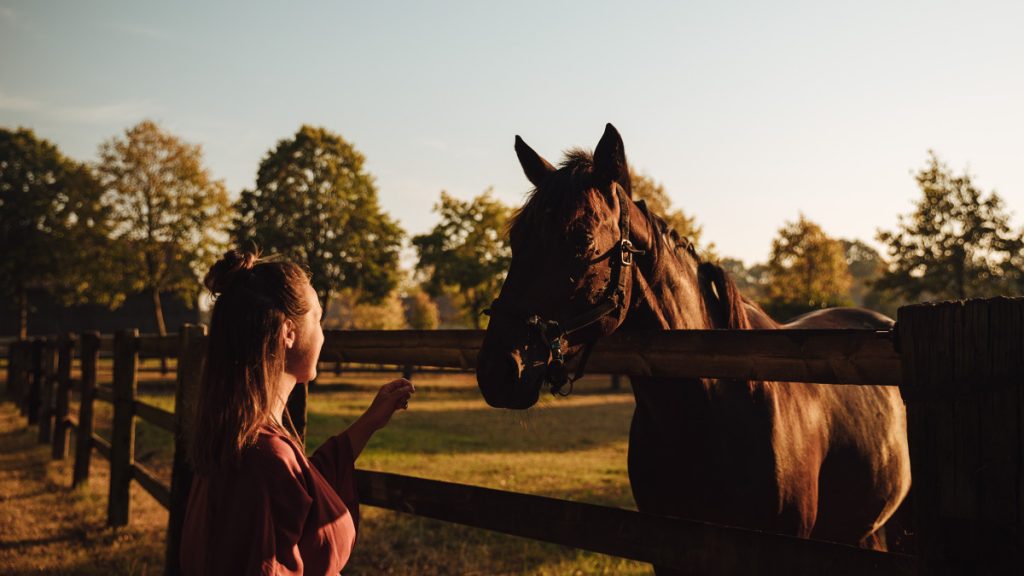 Are you more of a beach person?
Head to the seaside for a unique experience. At low tide, the long sandy beaches of our territory are conducive to superb walks on the wet sand.
Where to go horseback riding in Normandy?
From the Normandy bocage to the coast of Côte Fleurie, put your foot in the stirrup and discover the secrets of Mother Nature with our many equestrian centers.
Normandy, a horse story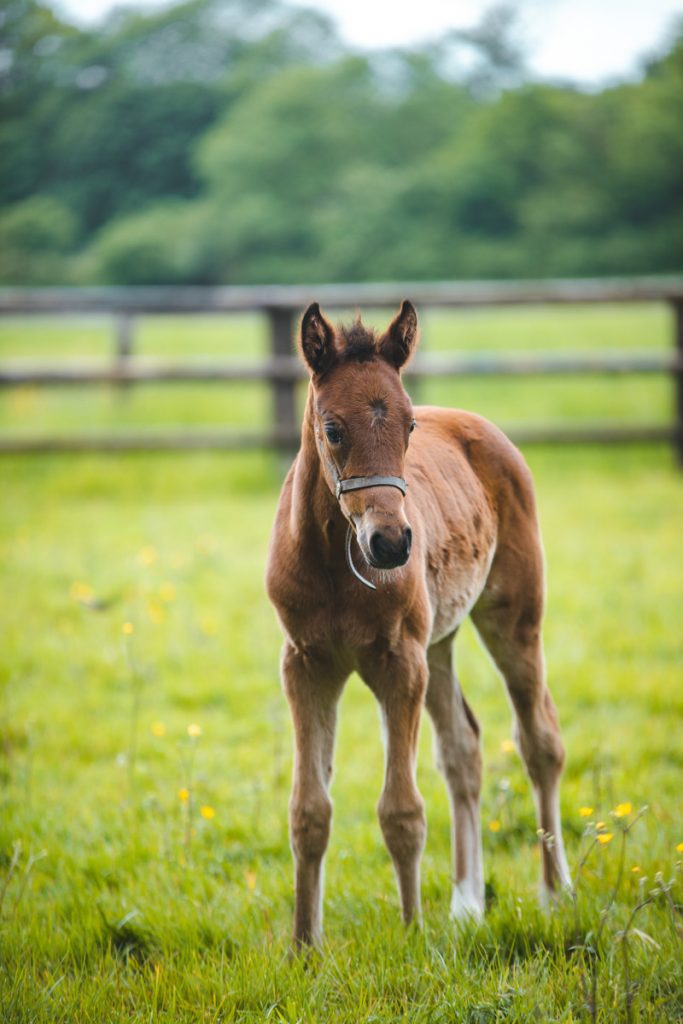 Horses, you will come across many on your way during your stay in Normandy ! Do not be surprised because our region is the first in France in number ofhorse farms and we are not saying this to be chauvinistic, but the Pays d'Auge is its cradle!
À Beuvron-en-Auge, there are more horses than inhabitants: a stud farm is located every 4 km2 !
The reason ? The climate. And for good reason, with its moderate winters, temperate summers and constant humidity, it offers grassland of very good quality for the breeding of horses. It is for this reason that the horse has found its place in our hilly, humid and bocage region for more than 1 years.
But it's from the XVIIIe century that this power of nature began to impose itself in the world of running and leisure. Nowadays, our beautiful Normandy welcomes important Horse races.
When clogs thunder in the stands
On our territory, two racecourses, that of Dozulé, in the municipality ofAngerville And the one of Cabourg, organize equestrian events. They are part of the habits and customs. at theCabourg Racecourse, 25 harnessed trot and mounted trot races are scheduled each year. Moreover, during the summer period, if after a day at the beach you want to have fun, opt for a night on a Tuesday or Friday evening during the Summer meeting and let yourself be carried away by the euphoria that emanates from it!
On the Angerville side, the racetrack hosts three events a year. If you plan to come to weekend in Normandy on Ascension Thursday, for example, be sure to book a ticket. The atmosphere is family, relaxed and rural. This will also be an opportunity, as during the Summer Meeting, to try your luck at equal. No need to be an expert to bet on the right horse!