Listed as a Historic Monument, the medieval halls of Dives-sur-Mer are, 500 years after their construction, still a place of excitement in the city of William the Conqueror. Animations, shows and weekly markets, come and meet this amazing building!
An emblem in the city center
It's close to Place de la Republique in the center of Dives sur Mer, less than 5 minutes from Cabourg, what are the medieval halls.
From the outside, admire the main vessel and the two symmetrically arranged aisles covered with old tiles made of local clay for the roof and made of cob (mixture of clay and straw) and stones for the partitions.
Inside, the structure gives way to an imposing wooden frame resting on a series of 66 oak pillars.
Did you know?
The frame is still in its original state. Moreover, dating records made in 2012 showed that the halls date from the beginning of the XNUMXth century.e century, between 1405 and 1423.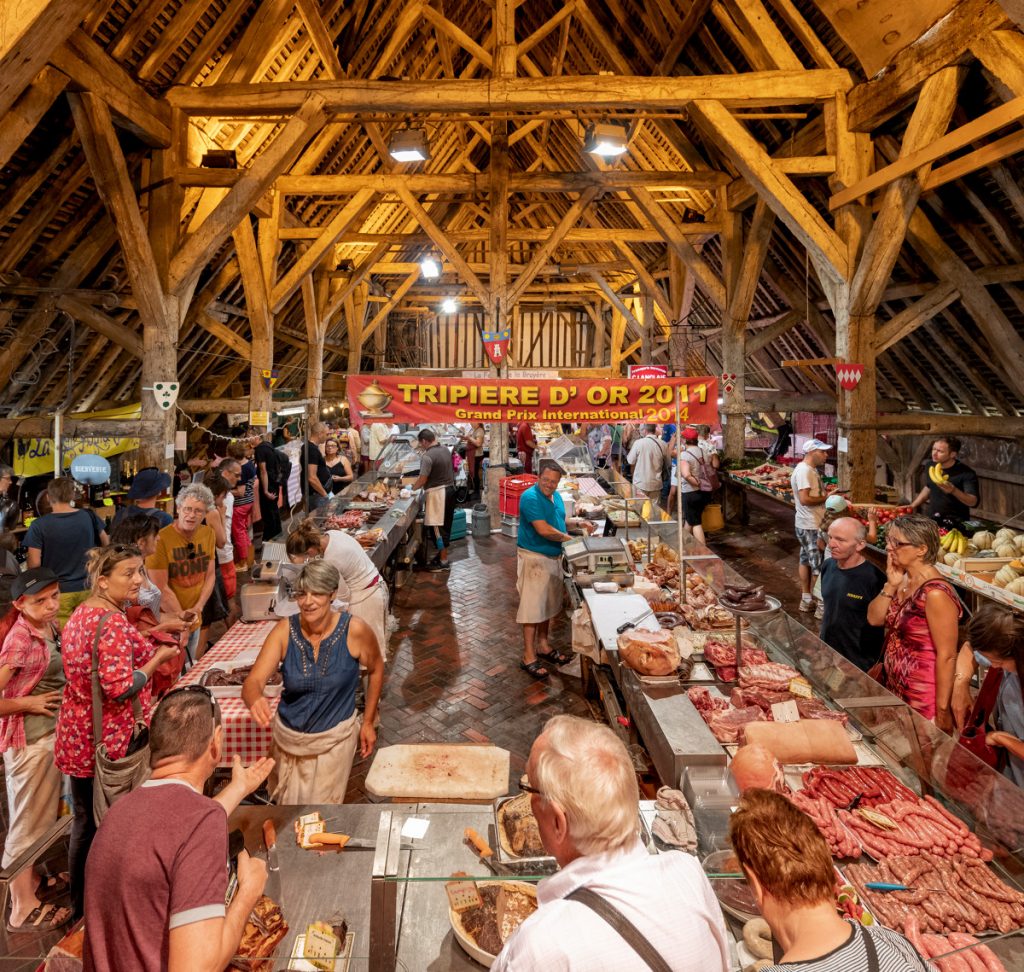 Over time, small improvements have been made to the halls. To learn more about their secrets and especially about the coats of arms that adorn the oak pillars, don't hesitate to register for one of the tours at the tourist office.
An effervescence that lasts
Nowadays, medieval halls are still home to many activities, including a market which is held on Saturday mornings, and which highlights the delicious products of our region.
Don't miss it!