If your stay takes you to Dives-sur-Mer, find here the few essentials not to be missed! Medieval halls, Maison Bleue de da Costa, Manoir de Bois-Hibout: the city of William the Conqueror's heart conceals many period treasures!
William the Conqueror Art Village
Go through the doors of a village open to the public free of charge and discover the medieval and Renaissance style inspirations that blend there. A real cabinet of curiosities!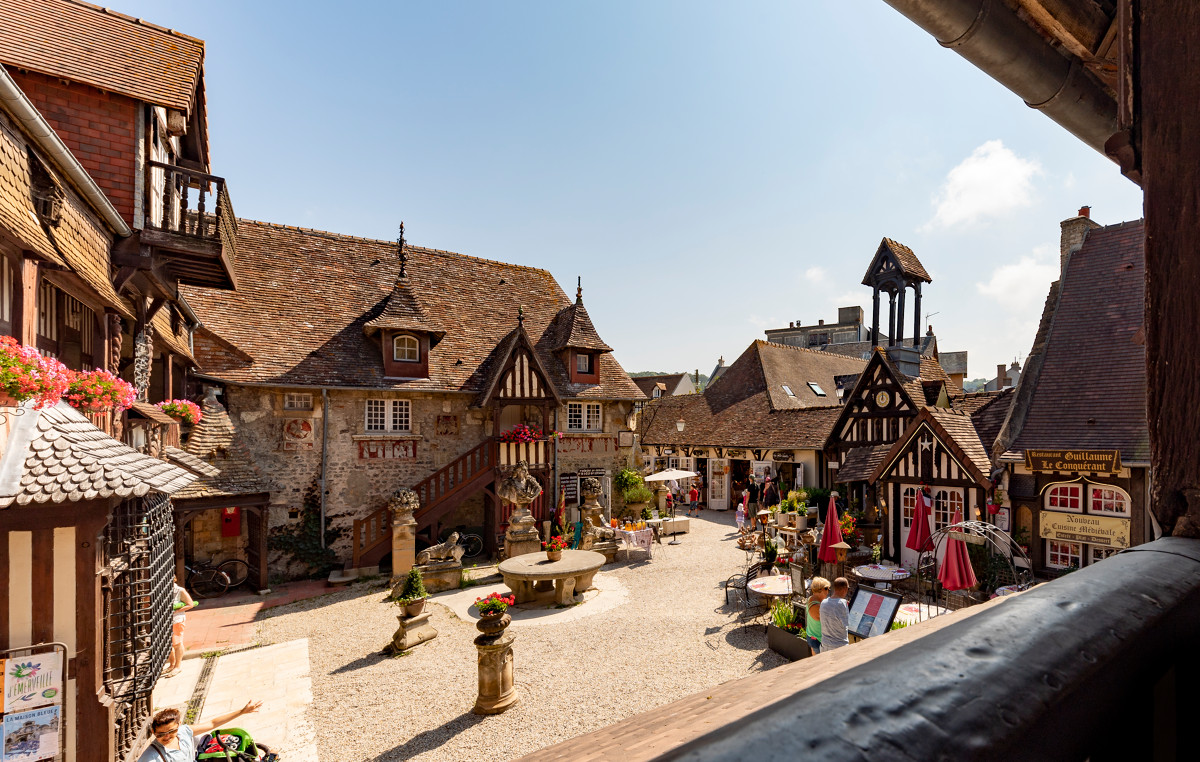 ©
Take the time to stroll between the shops to observe the work of women and men craftsmen and do not hesitate to push the doors of the tourist office.
Musician Angels
Visible in the offices of the tourist office of Dives sur Mer, the Musician Angels are stained glass windows over 500 years old depicting 8 angels playing different instruments.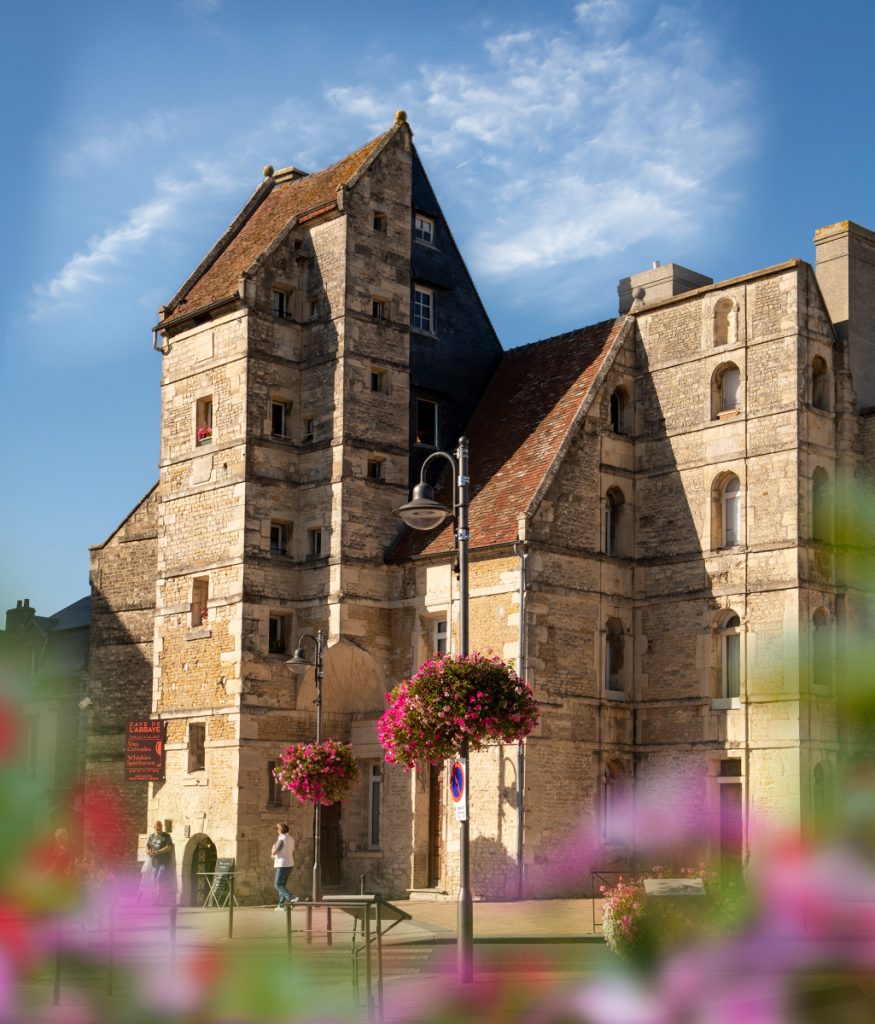 Manor of Bois-Hibout
Built in Caen stone on sandy ground, the Manor of Bois-Hibout is a mansion built in the XNUMXthe century by Leduc de la Falaise (valet of Louis XIV).
After becoming the property of a Sieur de Bois-Hibout to whom it owes its name, this building transformed into a gendarmerie in the XNUMXe century is, today, also known under the name of "lieutenancy».
Medieval halls
Turnkey halls listed historical monument whose frame rests on a series of 66 oak pillars. Come and visit them on Saturday morning, during the traditional market, to taste delicious local products.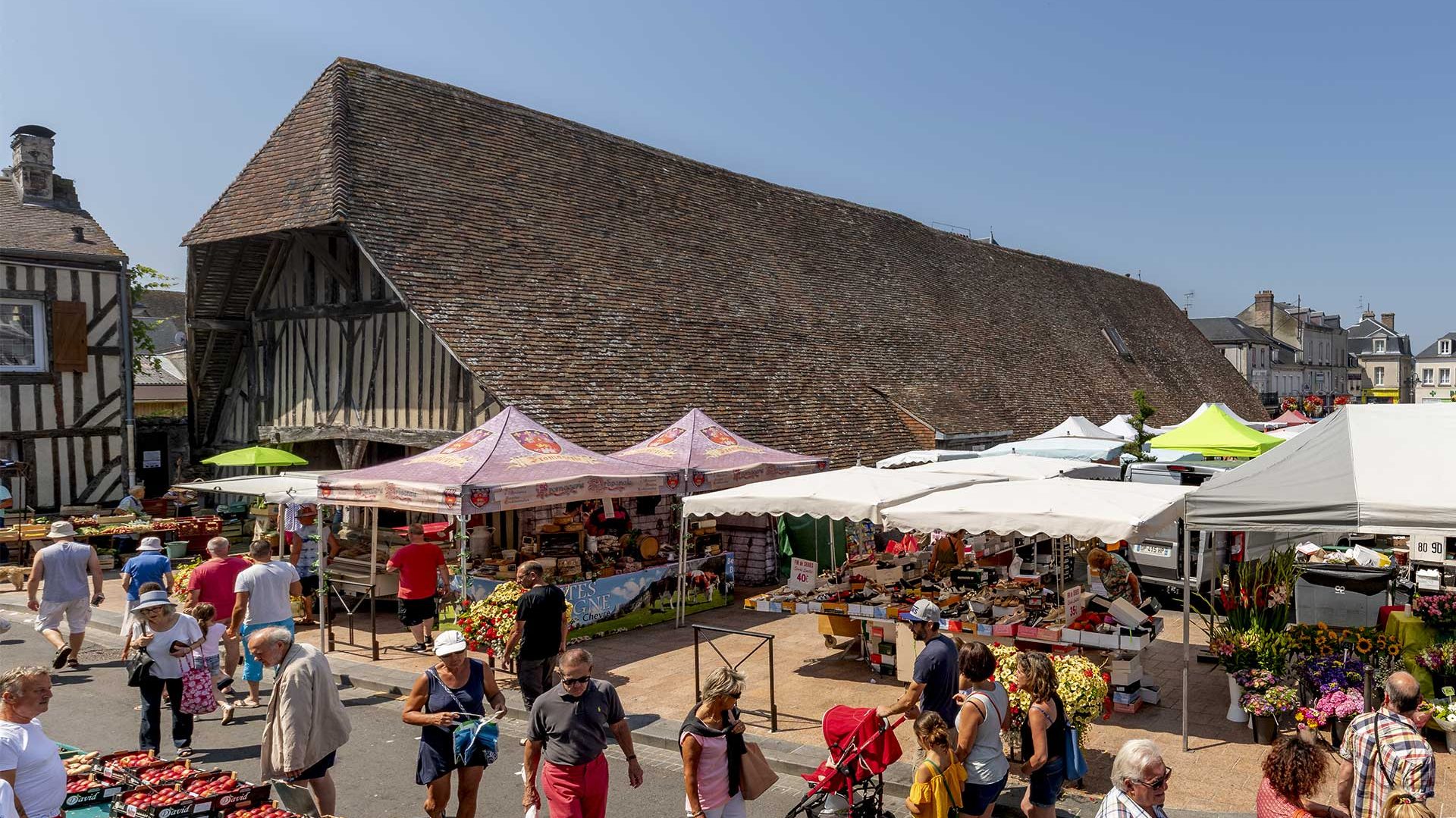 Legend of Christ the Savior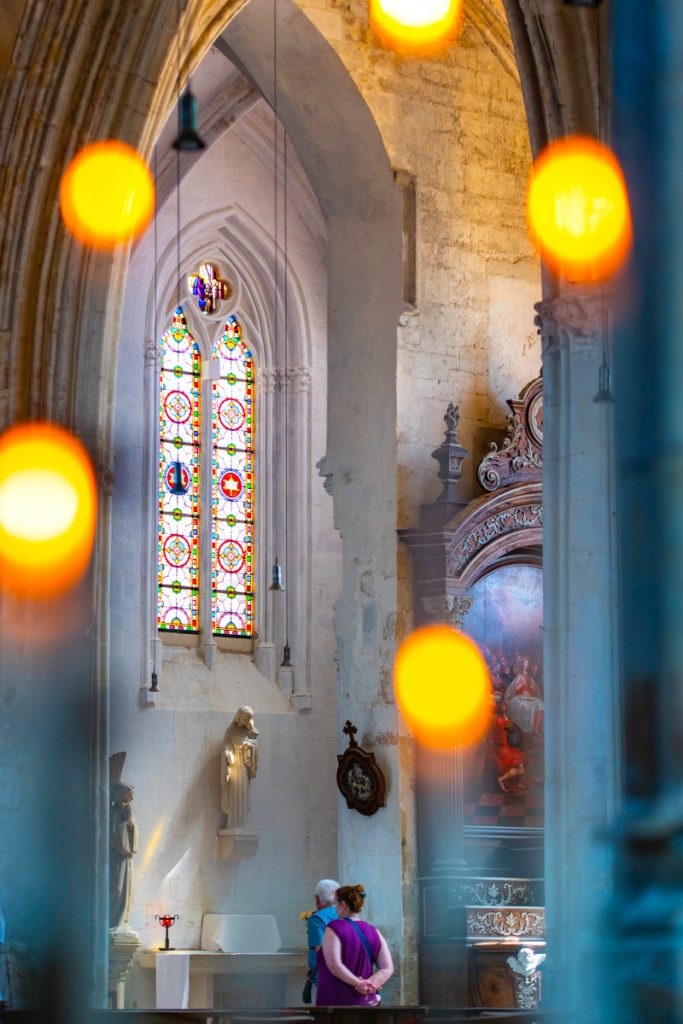 It dates from August 6, 1001. On this day, fishermen lifted in their net a Christ without a cross whose knee began to bleed under the blows of an ax from an unbeliever. A replica of the relic is visible in theNotre-Dame church, a religious building in the flamboyant and radiant Gothic style.
475 Companions of William the Conqueror
It's always in theNotre Dame Church, above the entrance porch, that is the list of the 475 companions of William the Conqueror, engraved by Arcisse de Caumont, in 1862.
Perhaps you will find the name of one of your ancestors there!
Port William
Anchored in the Dives estuary, the Marina is a space conducive to sea trips. At the end of the quay are the fishing port and the fish market, a first choice place to fill up on iodine.
Blue House of da Costa
Listed as a Historic Monument since 1991, the Blue House of da Costa houses the magnificent mosaic works of Euclids from Costa Ferreira. 27 years of creation that combine religious art, love of nature and life.