Barely 2 km from the centre of Cabourg, a visit to Dives-sur-Mer is a must! With a medieval past still very much in evidence today, William the Conqueror's favourite town boasts, in its charming centre, some architectural gems which are the envy of nearby resorts. Let's go and explore the only port town of our region!
A vitality born of a centuries-old heritage
Dives-sur-Mer, a port town with a medieval centre, is situated in Normandy, just 30 min from Caen and a few miles from Cabourg and Houlgate.
A former working-class town, Dives-sur-Mer has retained all its vibrancy. Its marina with its boats, old sailing ships and boat trips, its old medieval covered market, its art village, the Maison Bleu de Da Costa, its Le Sablier national puppet centre and its festivals: all conspire to put this little town on the map.
This energy which brings the heart of the town of Dives-sur-Mer to life has been felt for more than 1 years. In 000, Dives-sur-Mer was already a place of worship and pilgrimage surrounding the legend of Christ the Saviour. This led to its development and to the construction of the Notre Dame church. It's this same vitality that inspired William the Conqueror's fleet in 1001 as he set out from the port for England to assert his right to the throne.
Did you know?
In Dives-sur-Mer, seven monuments are listed or registered as Historic Monuments. Quite impressive for a little town of 8000 inhabitants!
Dives-sur-Mer, the only port town in our region
As a port town, the sea holds a prominent place in the heart of its inhabitants. Thanks to the water sports offered by our service providers, you can take a boat, a dinghy, a kayak, a catamaran, a sailboard or even a paddleboard to explore the Dives estuary or admire the coastline from the sea. And if you need to work on your patience, why not try your hand at sea fishing!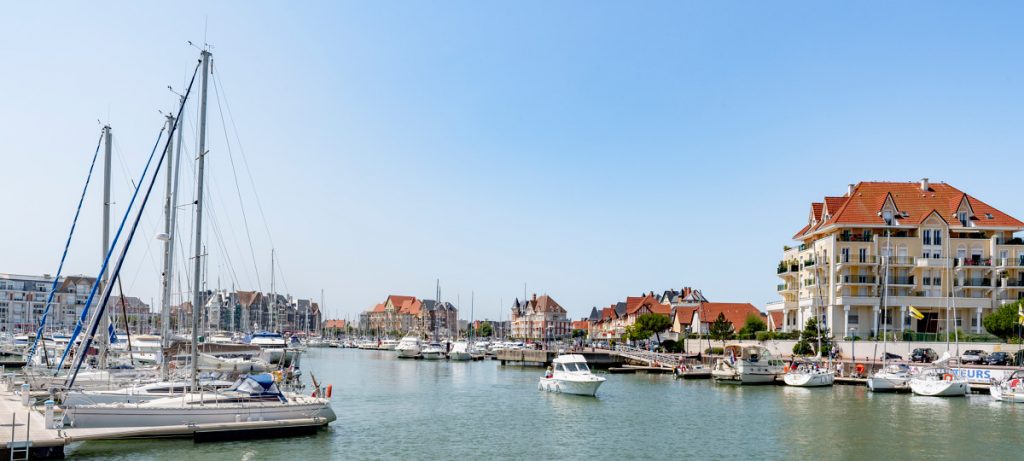 Unmissable events!
Every year, the port and town of Dives-sur-Mer provide the stage for a host of traditional events. So, come and join in with: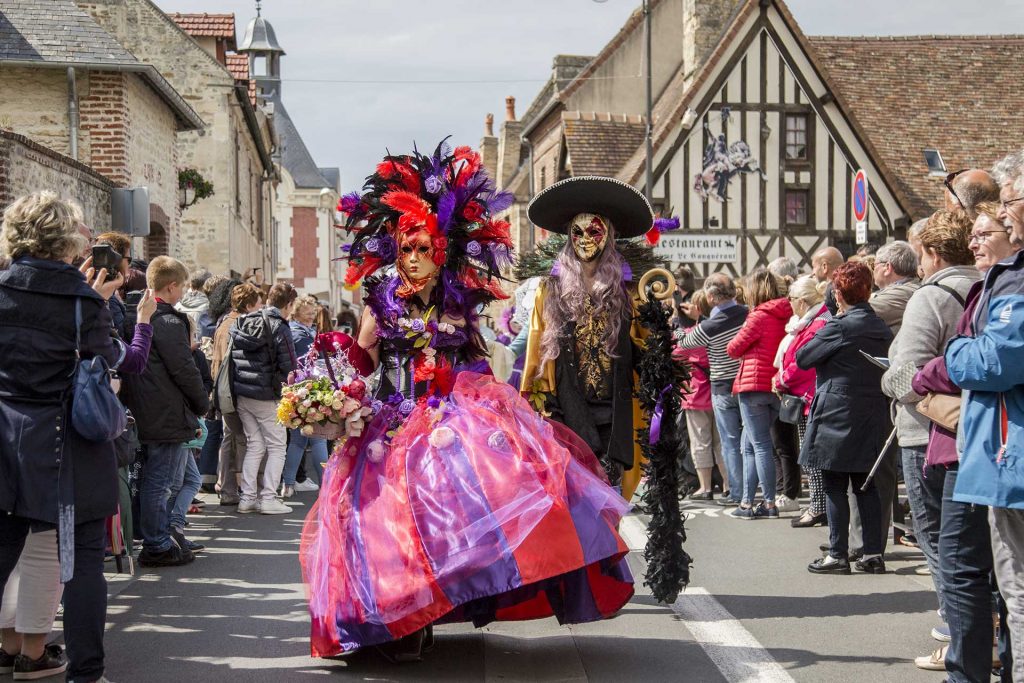 Féeries Vénitiennes : a carnival of Venetian costumes arriving on traditional sailboats and parading through the city center.
RéciDives : a 35-day festival of puppet theatre, which has been running for 4 years
Mackerel Festival : organized at the beginning of July by the Festival Committee of the city. A popular event with lunch on the port followed by musical entertainment in the afternoon.
Sea Festival : a moment of conviviality marked by the discovery of regional products and the parade of decorated boats in the harbor basin.
All the town's events can be found in our calendar. And all our region's highlights below:
Things to do in Dives-sur-Mer
Just for you, here is a small, non-exhaustive list, of things to see! So come and let yourself be swept up in the energy of our medieval town!
Are you looking for accommodation for your next stay?