The sea air knows how to boost moods and cajole hearts, as long as you allow yourself to breathe it. Indulge in the massages, treatments and swimming in heated seawater at the Hôtel les Bains de Cabourg Thalazur Thalassotherapy & Spa.
A luxurious cocoon of softness in Normandy
Located 2 hours from Paris, 25 minutes from Deauville and 20 minutes from Caen, theHôtel les Bains de Cabourg Thalazur Thalassothérapie & Spa is the ideal place to enjoy the benefits of "Sea Nature".
It is in a 6 hectare park, facing the sea and close to the Marcel Proust Walk, that the complex welcomes vacationers in search of rest. Hotel, restaurant, spa, thalassotherapy area: all the elements invite relaxation made in Normandy. And this atmosphere of serenity and softness, it is felt as soon as you enter the thalasso.
Upon arrival, you are greeted by friendly staff and check out the wellness program. I tour the facilities. The indoor pool and its marine area catch my eye, but not as much as the superb outdoor seawater pool and its breathtaking view of Cabourg beach!

Testimonial from a client after a stay at the thalasso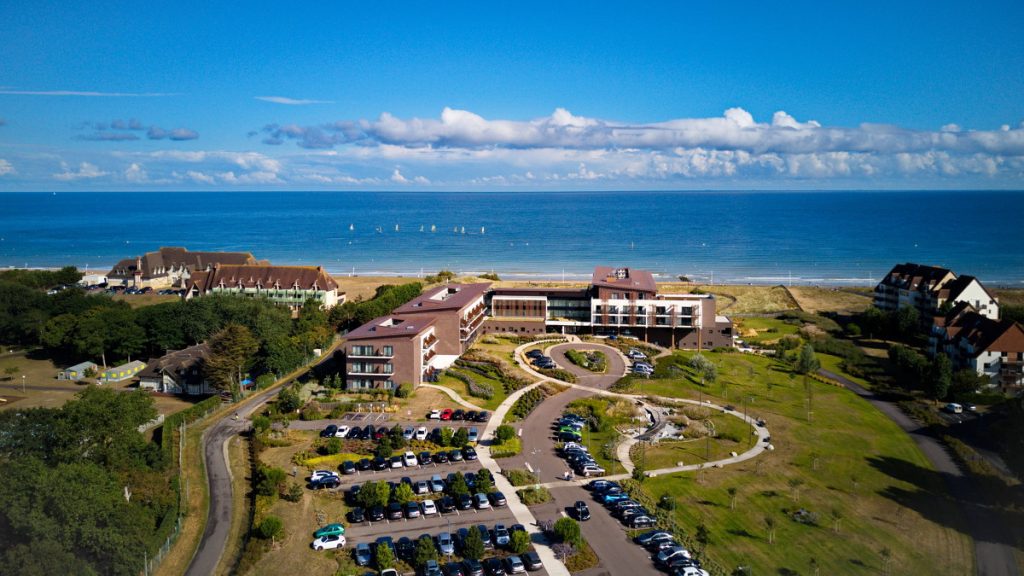 Decades of expertise
"The art of taking care of yourself", a phrase that makes sense when it comes to thalassotherapy. Seaweed wrap, relaxing hydrojet, massage under a fine rain of seawater, this is only a tiny part of the list of treatments that are offered as a formula or à la carte and provided by staff who are always smiling and welcoming. .
Good to know:
The thalasso has a sea course made up of sea water heated to 32°, over an area of ​​290 m². The course consists of a Jacuzzi®, a geyser, aquabeds, massage seats, underwater jets, pedijet, a counter-current walking corridor, a water slide "Cobra" and an outdoor solarium.
If you hear of the "Silver Fish", it is not a treatment that will make your skin luminous, soft and silky - for that, trust the power of sea minerals - but the name of the restaurant that will delight your taste buds. Applying the 5S concept (products of season filled with flavors, from circumstances exceptional geographical locations, cooked healthy with simplicity), the chef of the Poisson d'Argent offers gourmet dishes, cooked with local products.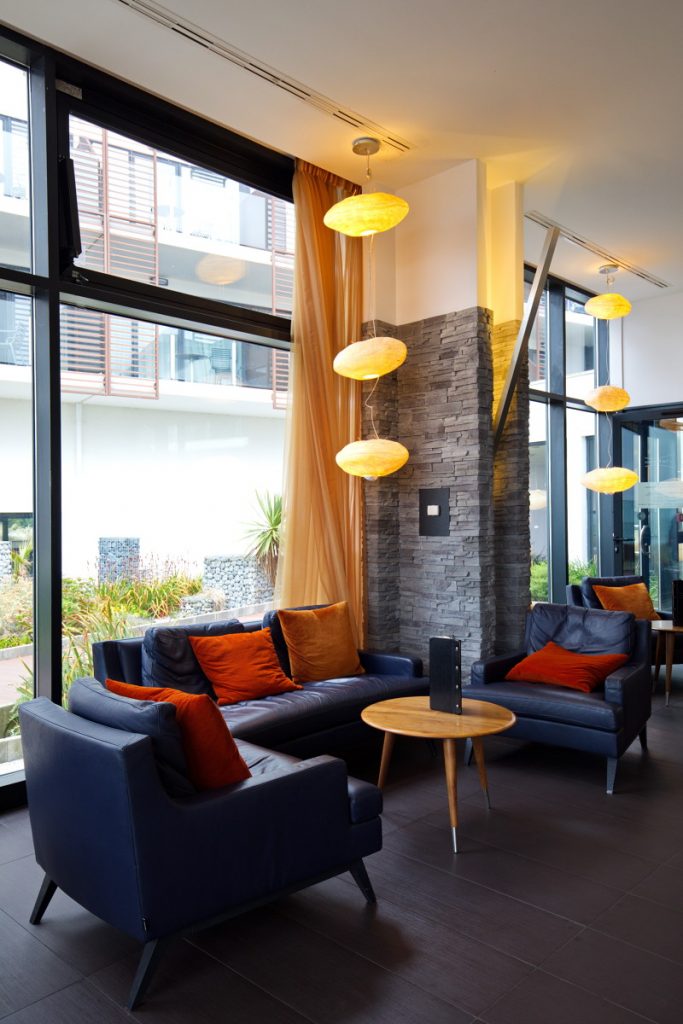 A 4-star hotel, facing the sea
Undoubtedly the best option to enjoy a proper wellness stay. Rated 4 stars, the hotel is made up of 165 rooms and 14 suites which all have a balcony offering a breathtaking view of the sea or the gardens of the park.