The Promenade Marcel Proust is the promise of a unique walk between Belle Époque villas with eclectic architecture and a beach with an infinite horizon, without a grain of sand in your shoes. If the 3,6 km don't scare you, put on tennis, trainers (or even tap shoes) for an invigorating stroll on the promenade which borders one of the most beautiful beaches in Normandy.
A panoramic walk of 3,6 km
For some diehards, the longest promenade in Europe is in Corunna, Spain. Of its 13 km, it connects San Antón to El Portiño. But we reassure you, the longest pedestrian promenade in Europe is indeed located in France and more particularly in Cabourg in Normandy.
Did you know?
From the Boulevard de l'Impératrice to the Promenade des Anglais, the Promenade Marcel Proust has had various names over time.
With its 3,6 km long, the Promenade Marcel Proust extends from the dunes of Cap Cabourg to the beach of Home Varaville. If you have an adventurous heart, do not hesitate to enter the alleys present around the promenade. Some of them will take you to discover small green settings, such as the Casino Gardens, or in front of Belle Époque villas, hidden out of sight.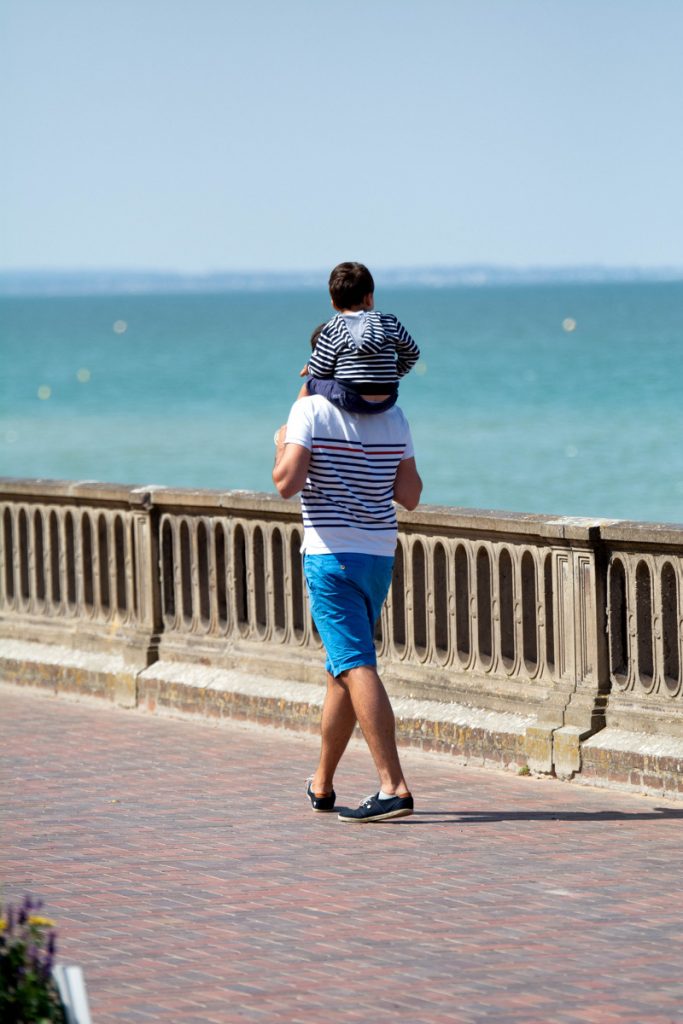 A walk that invites you to enjoy the moment
From east to west, the Promenade Marcel Proust takes you along the coast. Very popular with pedestrians, sometimes brave runners take the promenade for morning jogging. They sometimes come across dogs (always on a leash) accompanied by their master, who have also come to enjoy the view and the iodized air of the sea. However, cyclists must put their feet down because two wheels are prohibited on the promenade. . But don't panic, part of it is still passable.
We tell you everything here: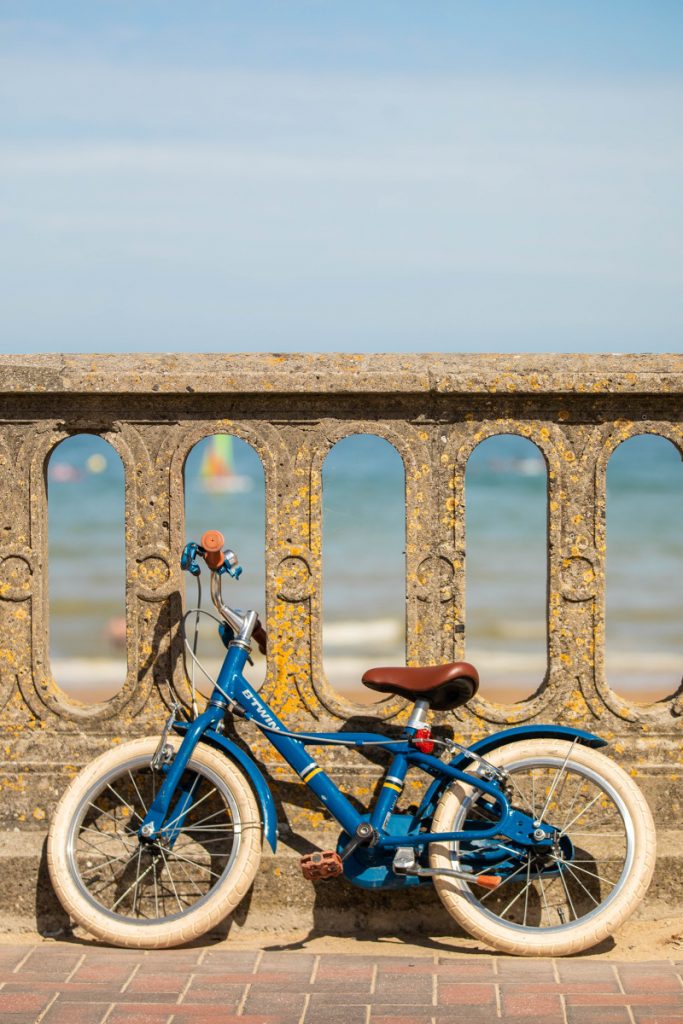 As you walk, you may wonder what are these nails adorned with two intertwined swans that mark your path? It is part of the whole work of the Meridian of Love, romantic neighbor of its more down to earth cousin, the Greenwich Meridian. You have under your feet a work unique in the world, an ode to universal love, which celebrates this powerful feeling that invites itself in all cultures. If you feel like it, take a break on one of the designated benches on the promenade. Sit down. Contemplate the horizon, and let the magic happen.
To sit on a bench, five minutes, with you
And look at people, as long as there are
Tell you about the good times, who died or who will return
By squeezing your little fingers in my hand

Renaud, Mistral winner.
But if the benches are already occupied by couples of chilled lovers, the terraces of cafes and restaurants present on the promenade will be pleased to welcome you. A madeleine, an apple juice, a bowl of cider (to stay local) or a coffee will go perfectly with this moment of communion with the Norman art of living.