Cabourg and its surroundings also have their share of famous people. This is particularly the case of Marcel Proust, a great French novelist of the XNUMXthe and XXe century and historical figure of the region.
In the footsteps of Marcel Proust in Cabourg
If you came to Cabourg to discover the sublime beaches and the alleys full of charm, stay to take a real step back in time. Whether Marcel Proust has not set foot in the city for more than 100 years, there are many monuments and places to pay homage to him. Here is a non-exhaustive list.
The Grand Hotel de Cabourg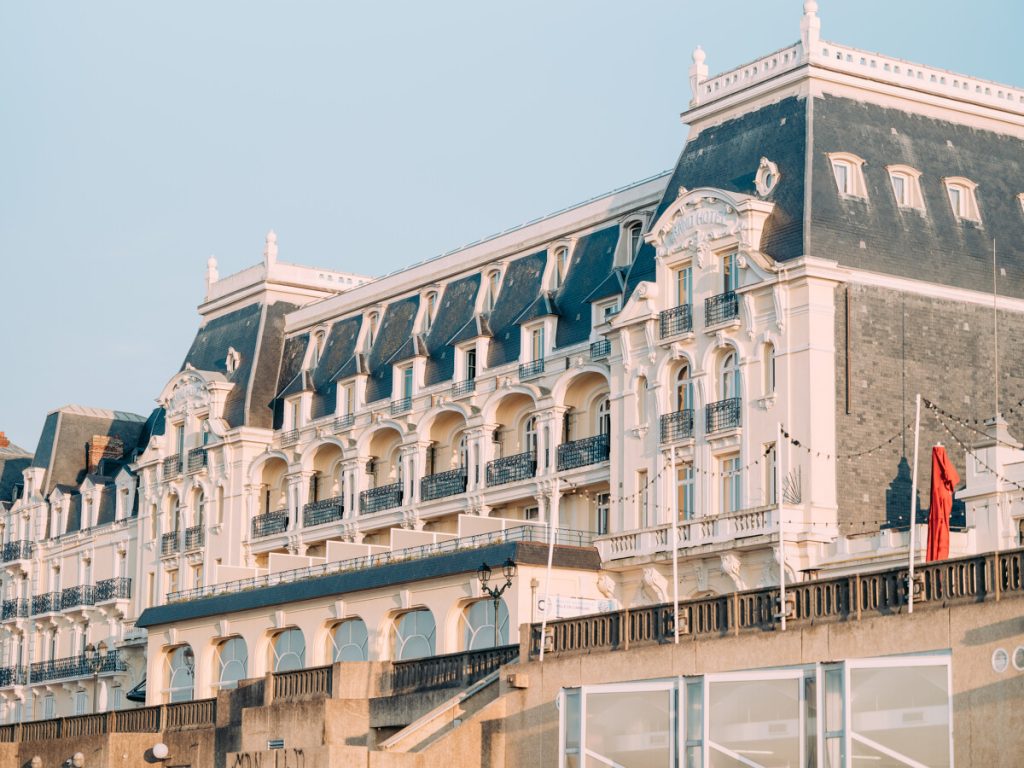 Here you may be lucky enough to sleep in the famous 414 room, whose decoration is inspired by the rooms rented by Marcel Proust when he was staying there. In this emblematic hotel on the Côte Fleurie, you will also have the opportunity to dive back into the Belle Epoque, famous for its particular architectural style (we told you about it in detail here).
The Marcel Proust Promenade
It's THE longest pedestrian promenade in Europe — yes, just that. This panoramic walk of several kilometers was formerly called Boulevard de l'Impératrice or Promenade des Anglais (as in Nice). Besides, we reveal all the secrets here, in one of our pages.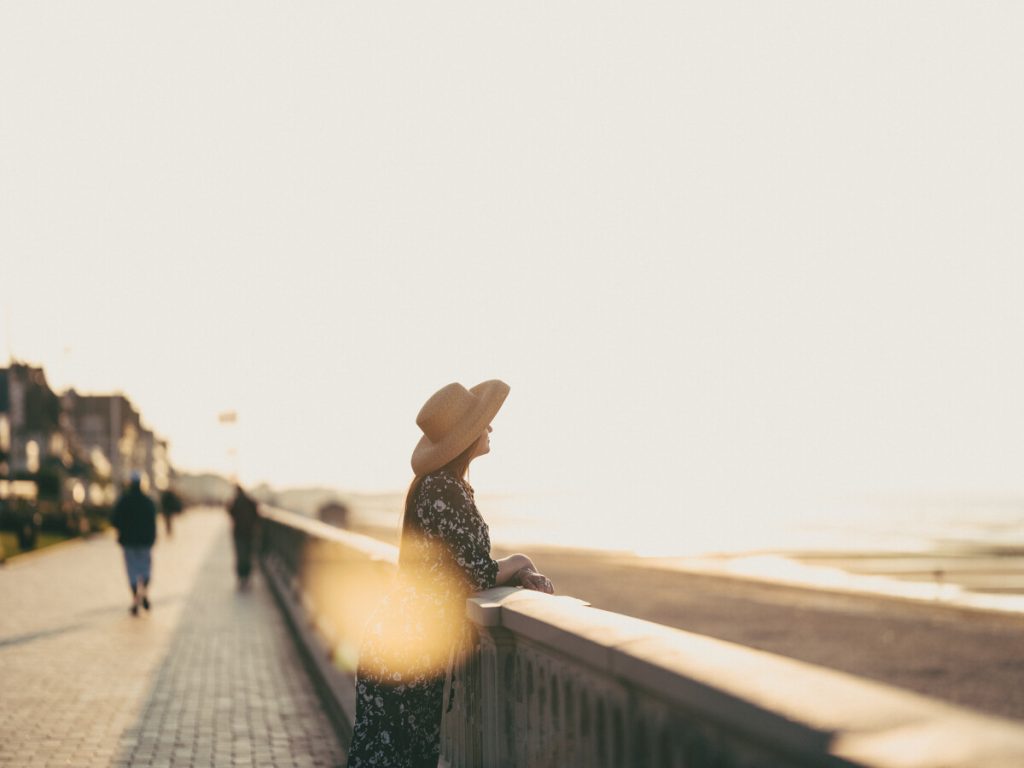 Villa Bon Abri
This villa (whose name may not tell you much) was built by (and for) Clément Parent. The latter's grandson, a certain Pierre, had befriended Marcel Proust : this is one of the reasons why it has today been transformed into The Villa of Time Regained, a museum. It is also in the gardens of this villa that you can admire the statue of marcel proust.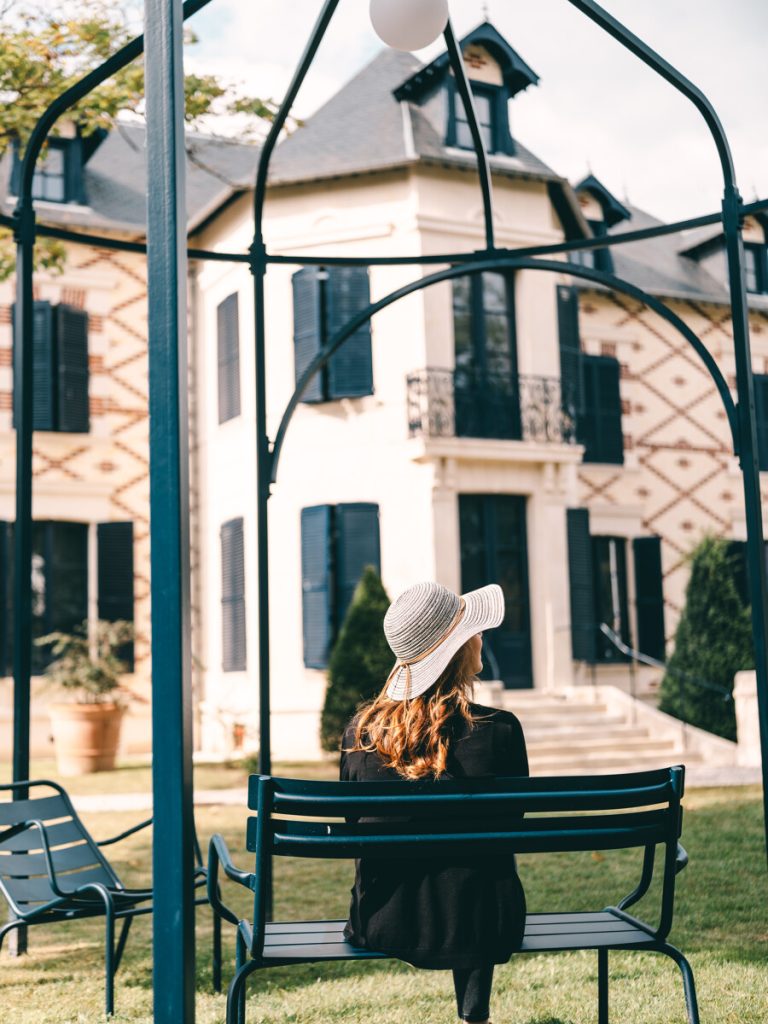 The links between Cabourg and Marcel Proust are numerous: so much so that in 2020, the author and former mayor Jean-Paul Henriet comes out (published by Gallimard) Proust and Cabourg. In this reference work, he recounts the life, work and very particular attachment of Marcel Proust to Normandy.
Marcel Proust in 6 key figures
138 : This is the number of books written about it. This is (much) more than the number of books he himself has published.
1 231 972 : This is the number of words it took to write In search of lost time.
6 000 : This is the number of letters written by Marcel Proust and digitized by the University of Illinois. The collection can be consulted online free of charge, thanks to the Kolb-Proust Archive for Research.
34 : This is the number of questions in Proust's famous questionnaire. Among them: "my main fault", "the color I prefer", "how I would like to die", "my favorite painters" or even "my heroines in history".
500 : This is the number of nights the writer spent at the Grand Hôtel de Cabourg.
1971 : This is the year the Cabourg dyke was renamed "Promenade Marcel Proust".
Cabourg and Marcel Proust: the story of a life
A bumpy start to a career
Marcel Proust was born in the middle of summer, on July 10, 1871 in Paris. It was during his very early childhood that he suffered his first asthma attack – a detail that is not one, since it will play a major role in his career. If his father encouraged him to become a diplomat, the young man stood out at school for his literary talents. However, it was not until 1896 that he published his very first book: Pleasures and Days. This collection of poems and short stories will unfortunately not have the expected success with literary critics.
A tragedy, then success
His father and his mother died at the beginning of the XXe century — in 1903 and 1905 respectively. Marcel Proust's state of health then worsened, in particular because of his asthma. Reading an article from Figaro of July 10, 1907, he discovers that an exceptional hotel has opened its doors in Cabourg : the new Grand Hotel.
"Having learned that there was a hotel in Cabourg, the most comfortable on the coast, I went there. Since I've been here, I can get up and go out every day, which hasn't happened to me for 6 years"

he wrote to Elisabeth de Riquet de Caraman-Chimay, in a letter sent in August 1907
The hotel in question then became his favorite vacation spot: so much so that he went there every summer until 1914 – at the dawn of the First World War.
Normandy in writing
During his many stays, he did not disturb his Parisian routine: he wrote at night, slept during the day. His daily life is punctuated by outings to the sea, where he spends his time observing the dike and the tides. Elements that will not fail to inspire him when writing his 7-volume novel In search of lost time — in this work, in particular, he renames Cabourg "Balbec".
"Only in the English Channel between Normandy and Brittany have I been able to make richer observations on this sort of plant kingdom of the atmosphere. Over there near Balbec, near these places so wild, there is a small bay of a charming sweetness where the sunset of the Pays d'Auge, the red and gold sunset, which I am far from despising moreover, is without character, insignificant; but in this humid and soft atmosphere bloom in the evening in a few moments these celestial bouquets, blue and pink, which are incomparable and which often take hours to fade".

he wrote in Du Côte de chez Swann
His dinners? He chooses to take them in the dining room, which he readily compares to an aquarium. He spends most of his evenings at the casino. Whenever he gets the chance, Marcel Proust explore the surroundings. Among his favorite destinations in the region are Benerville, Blonville, Trouville and even Houlgate — it was here, at Lerossignol's, that he regularly bought flowers.
Did you know?
Marcel Proust came 32 times to the Lerossignol store between 1908 and 1913. Still unknown at the time, his passage nevertheless marked the spirits of the store owners. Flowers (carnations, liliums, hydrangeas, roses, phlox and gladioli arranged in sheaves or bouquets), he bought none for himself. All were delivered, sometimes over long distances.
A meeting, then the end of a love
In 1913, he once again crossed paths with a certain Alfred Agostinelli, his former driver from Cabourg. Marcel Proust then falls in love with this man. He makes him his personal secretary and installs him in his quarters, alongside his companion. Very ill, he will be completely devastated by the death of this friend - a tragedy that will, however, inspire him The Prisoner and the Fugitive, one of the volumes of In search of lost time. After this tragic episode, he decides never to set foot in Cabourg. He died in 1922 from pneumonia, leaving behind him a literary heritage, each element of which seems to pay homage to his dear Cabourg.