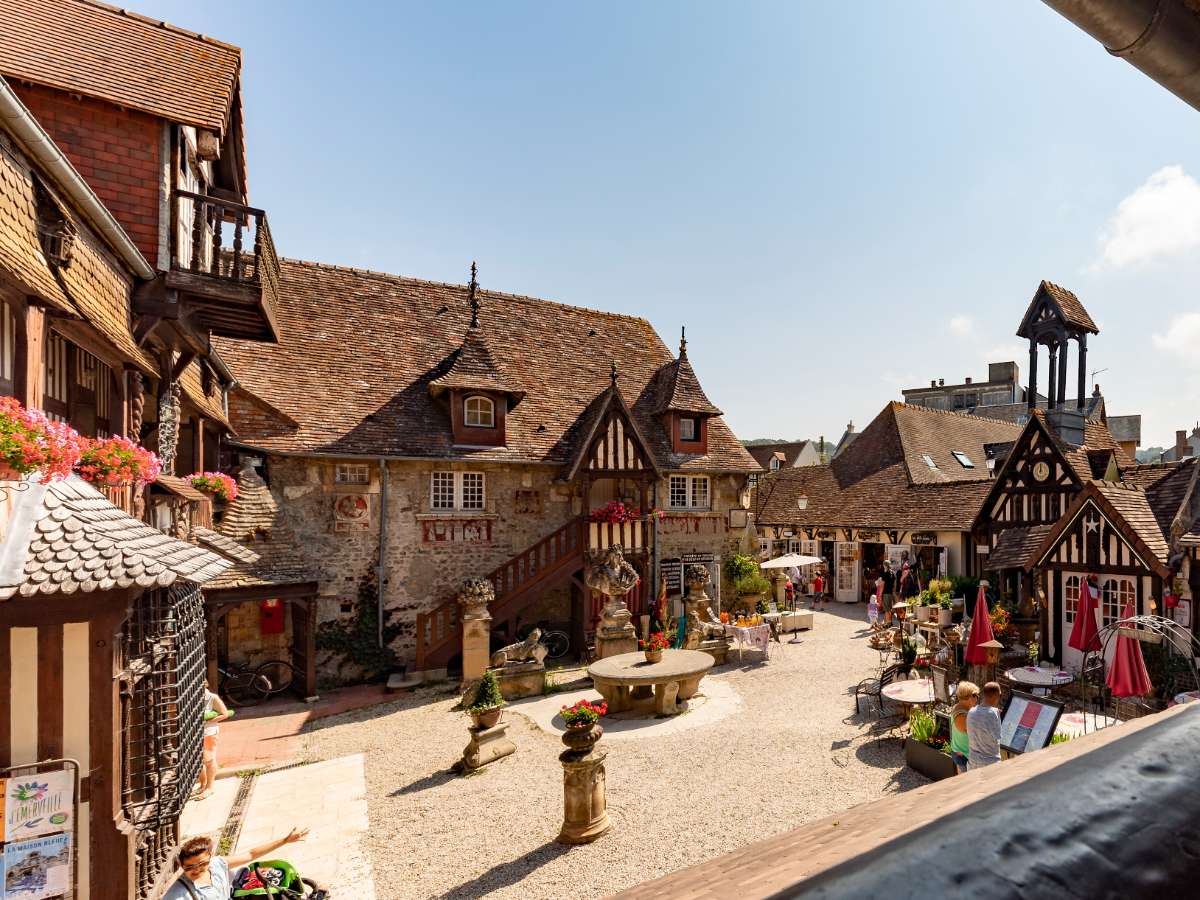 This former post house on the road from Caen to Rouen by the beach dates in part from the end of the 15th century. Many celebrities have stayed there.

At the end of the XNUMXth century, with the fashion for sea bathing, a wealthy clientele settled and the inn was to experience its period of splendor with Monsieur Le Rémois. A great lover of art, he adorned Norman buildings with wood carvings in the medieval or Renaissance style. He acquired statues, vases and busts from the XNUMXth and XNUMXth centuries, which he installed in the courtyard.

The village of Art is open to visitors with free access, 24 hours a day. You will find the Dives-sur-Mer tourist information office there, in which 24th century stained glass windows are on display: the Musician Angels.