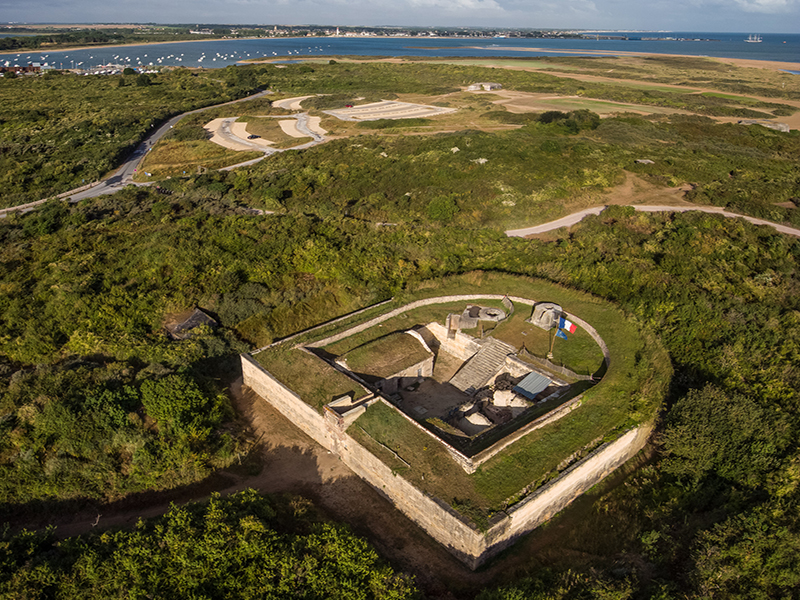 CURRENTLY CLOSED TO THE PUBLIC.

The redoubt of Merville, built on the principles of Vauban, is located in the dunes at the mouth of the Orne. Built on the orders of Louis XVI, it was equipped with three pieces of 24 cannon and a mortar weighing 3,5 kg: its role was to protect "the bay". Listed as a historic monument, this small horseshoe-shaped fortress belonged to a set of three artillery-carrying works, built in 1779-1780 around the estuary to strengthen the defenses against England. The redoubt was then surrounded by the sea at high tide.

Alternately occupied and abandoned, inserted into the Atlantic Wall system then abandoned and buried under the sand, it is the subject of an ambitious restoration program by the Association for the Defense of the Environment and Heritage of Merville-Franceville. It can only be visited during open days organized in summer.