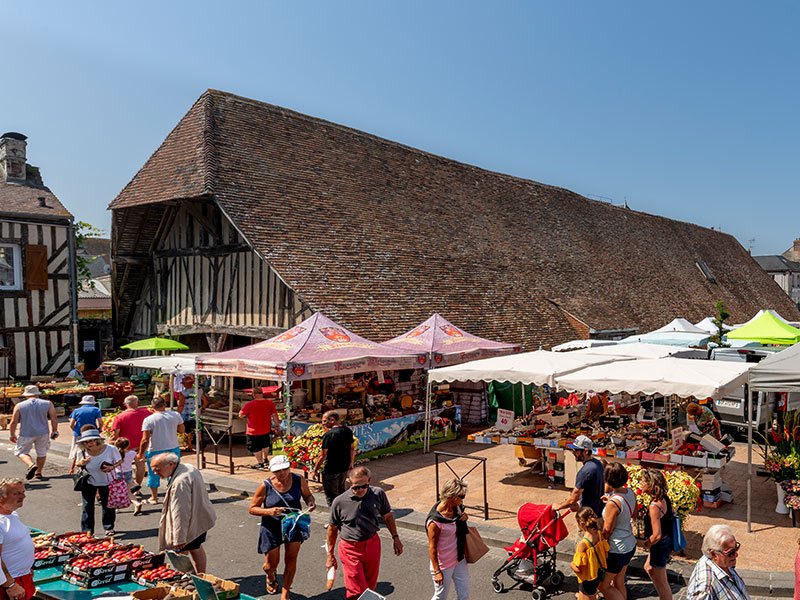 The halls of Dives-sur-Mer testify to the important activity of a market, certainly prior to the 2012th century. Datings of the structural parts made in 1405 have established that their construction took place at the beginning of the 1423th century, between XNUMX and XNUMX.

The halls consist of a main vessel and two symmetrically arranged aisles. The framework rests on a series of 66 oak pillars, like all the important constructions of this period.

They were originally fully open until the beginning of the XNUMXth century. The current side aisles were recently added, in the style of the timber frame typical of the Pays d'Auge, which uses wood for the framework and cob (clay mixed with straw) for the partitions between the columns. The roof is made of old tiles made of local clay.

The frame remained in its original state. In the 1950s, the eastern part of the halls was closed. Paving has been laid, raising the ground by around twenty centimeters, and windows have been opened on the roof to let in daylight.

A very famous market is held there on Saturday mornings, with excellent local products.