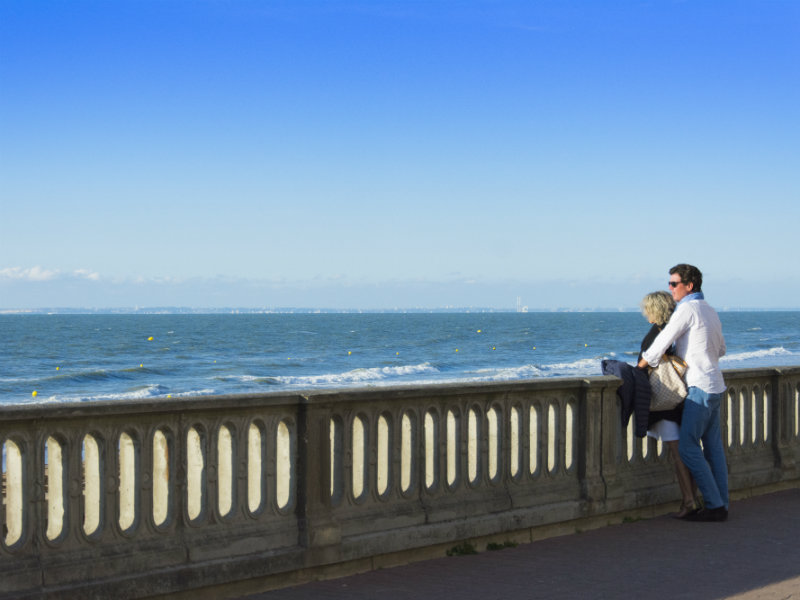 If you like walks by the sea, you will love the Cabourg sea wall!

The famous Marcel Proust promenade, a few meters above the beach, offers a magnificent view of the hills of the Côte Fleurie to the east, the Côte de Nacre to the west and, weather permitting, Le Havre and its Alabaster coast opposite!

Lined with Belle Époque villas with eclectic architecture, this pedestrian-only promenade is 3,6 km long, making it the longest pedestrian promenade in Europe!