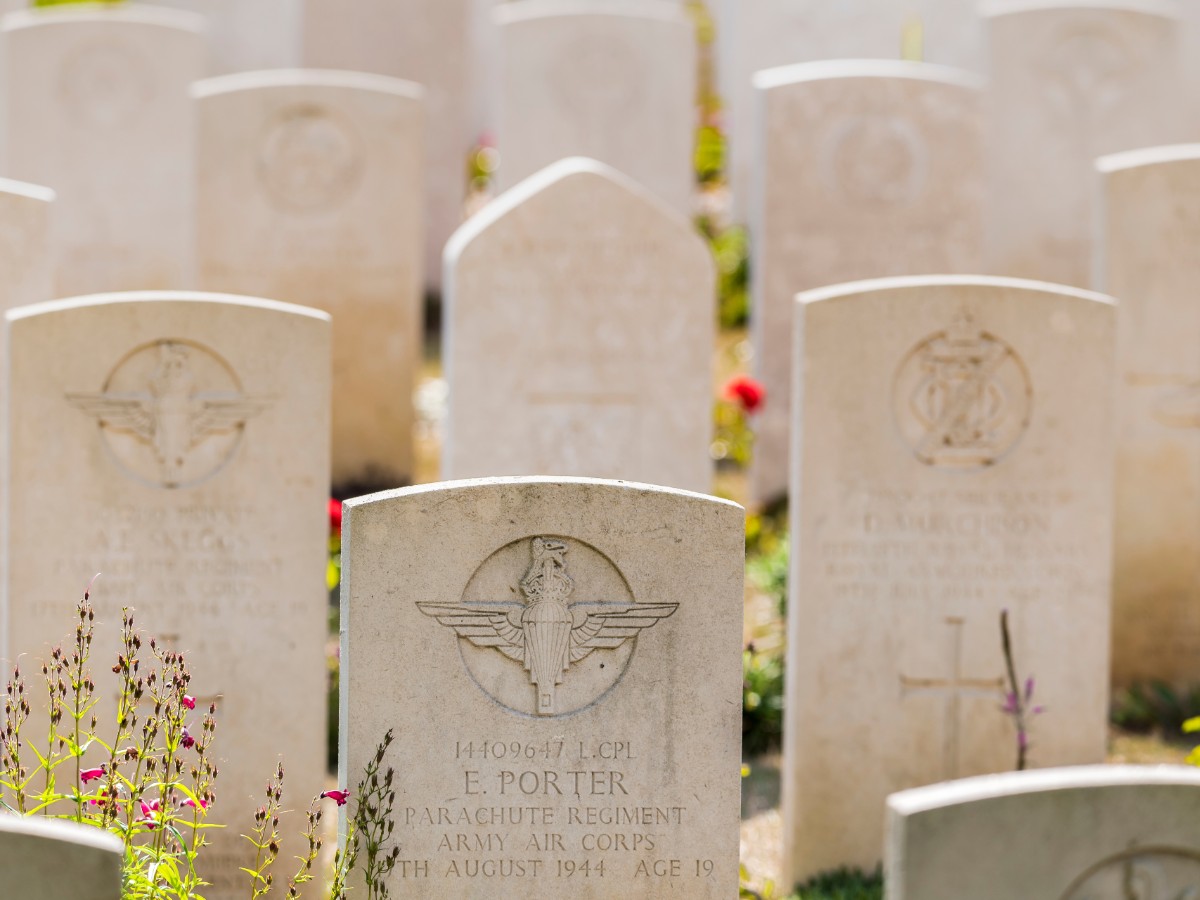 Of the sixteen British military cemeteries in Normandy, that of Ranville is ranked second by the number of its graves. Indeed, 2 soldiers from 564 nations rest in this cemetery designed as a garden.

Designed by the architect and landscape architect Philip Hepworth, the place is laid out in compliance with prescriptions themselves in accordance with a royal charter of 1917. An essential principle is respected, that of individual commemoration: each soldier is honored by a rectangular stele in white stone on which appears the emblem of his regiment, his serial number, his rank, his name and his unit. At the bottom is engraved an inscription chosen by relatives. For the unknown soldiers, the stelae are marked "Known unto God" (= known only by God).

A large white cross, the cross of sacrifice, stands in the cemetery.
Opening
From January 01 to December 31
Monday
Open
Tuesday
Open
Wednesday
Open
Thursday
Open
Friday
Open
SATURDAY
Open
Sunday
Open
From January 01 to December 31
Monday
Open
Tuesday
Open
Wednesday
Open
Thursday
Open
Friday
Open
SATURDAY
Open
Sunday
Open