Perhaps you will have noticed, while strolling along the beaches of the Côte Fleurie, these pretty beach "huts" striped in blue and white? These are the famous baskets, ideal for relaxing in the sun during the holidays!
"Strandkorbs"…
À Merville-Franceville-Plage, on sunny days, the beach baskets are all the rage! Arranged directly on the sand, these pretty wicker cabins allow you to comfortably enjoy the sun, stretched out on an armchair, sheltered from the wind. This rather clever invention comes to us from the countries of the North Sea and the Baltic Sea where Elfriede von Maltzahn solicited Wilhelm Bartelmann, basket weaver of the imperial court, to create a comfortable beach chair which would protect it from the wind, the sun and the bad weather. The first beach basket was born!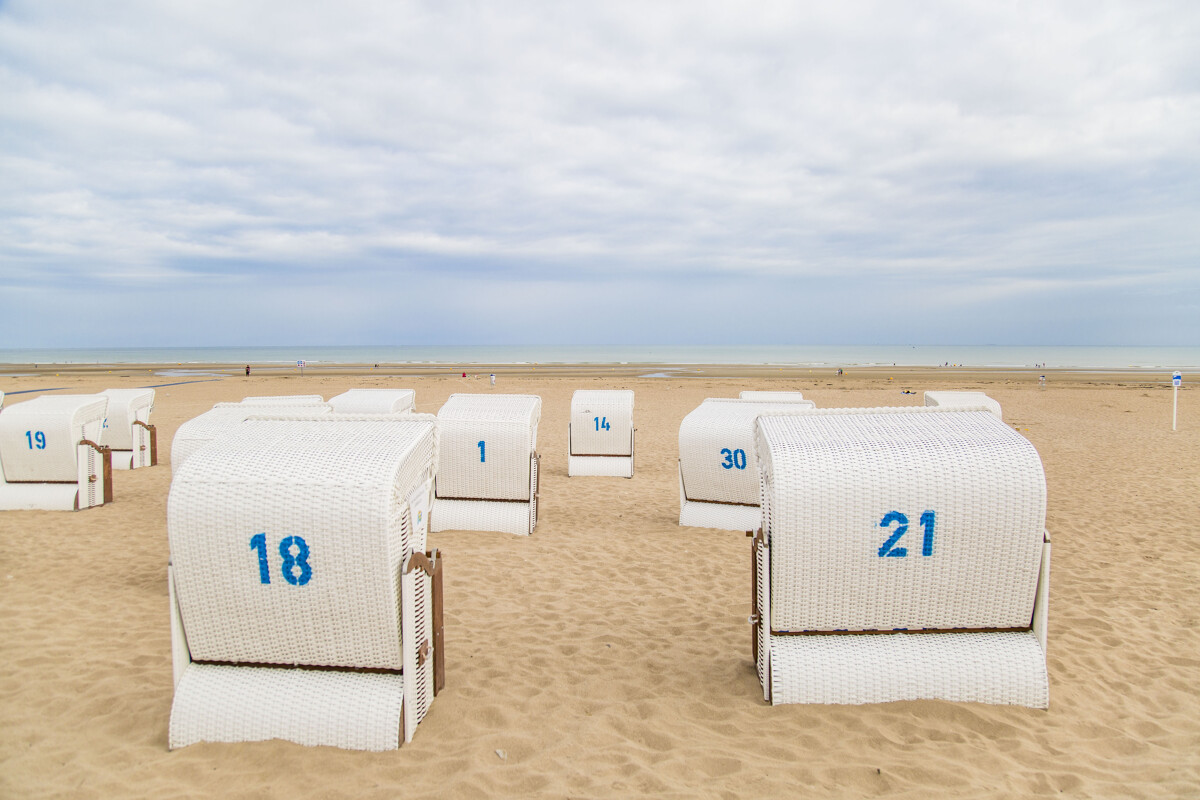 … to our beach baskets!
It was during a trip to Heringsdorf in 2017, a seaside resort on the shores of the Baltic with which Merville-Franceville-Plage is twinned, that the mayor and his assistant had the idea of ​​importing these baskets on the Normandy coast.
« beach chair literally means "beach basket" in German.
Since then, these soft deckchairs are experiencing real success! Whether it's reading quietly in the sun, enjoying a family picnic sheltered from the wind, or cooing together; them beach baskets represent the ideal hiding place. In Merville-Franceville-Plage, it is possible to rent them for half a day, a day, or even a week.
Cabin or umbrella?
If you're on the side of Cabourg beach or Houlgate beach, you can relax in the shelter of pretty cabins and parasol-tents. Recognizable by their plain colors or blue and white or orange striped patterns, you will be calm there, to enjoy the sun in peace. Like the beach baskets, these are rented by the day, or more if you like.