Saturday June 24, come and celebrate romanticism on Place Vermughen in Beuvron-en-Auge on Romantic Night. A national event organized by the Les Plus Beaux Villages de France label, and jointly coordinated by the town hall and the Normandie Cabourg Pays d'Auge tourist office.
Program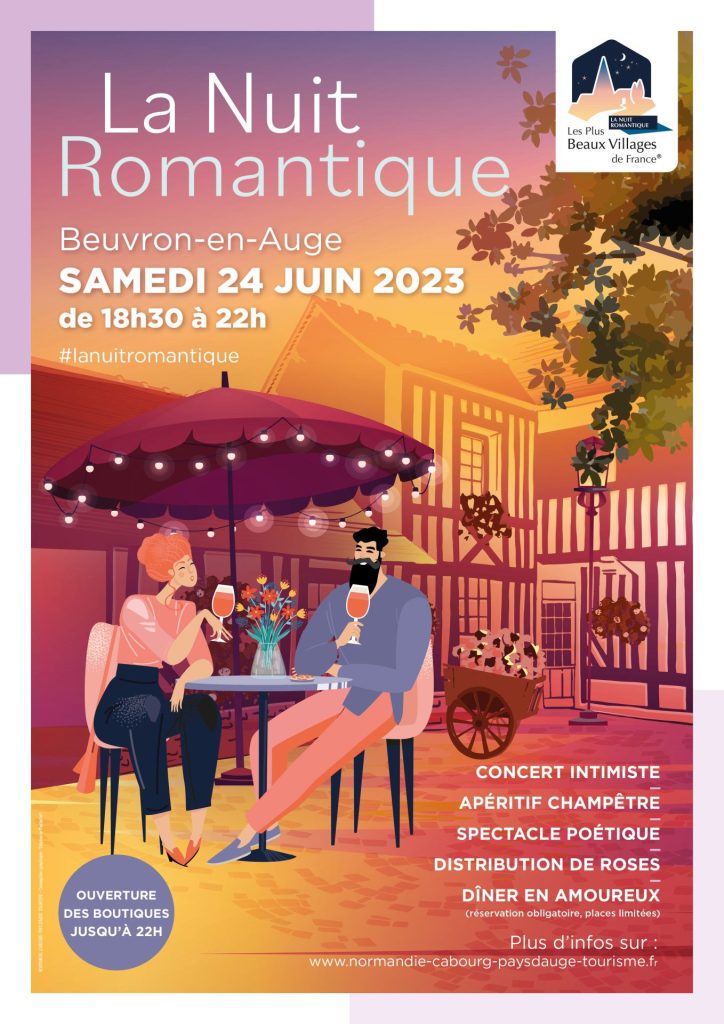 From 18:30 p.m. to 22 p.m., one of the Most Beautiful Villages of France offers you a romantic getaway for a country evening:
local aperitif offered
jazz music atmosphere
soul and French varieties by Paul-Arsene Houet on piano and Laïka on vocals
ambulatory show the Poetic Clique
roses given to the ladies
romantic dinner
shopping in boutiques
Photo souvenir
An unusual moment not to be missed on the Place Michel Vermughen.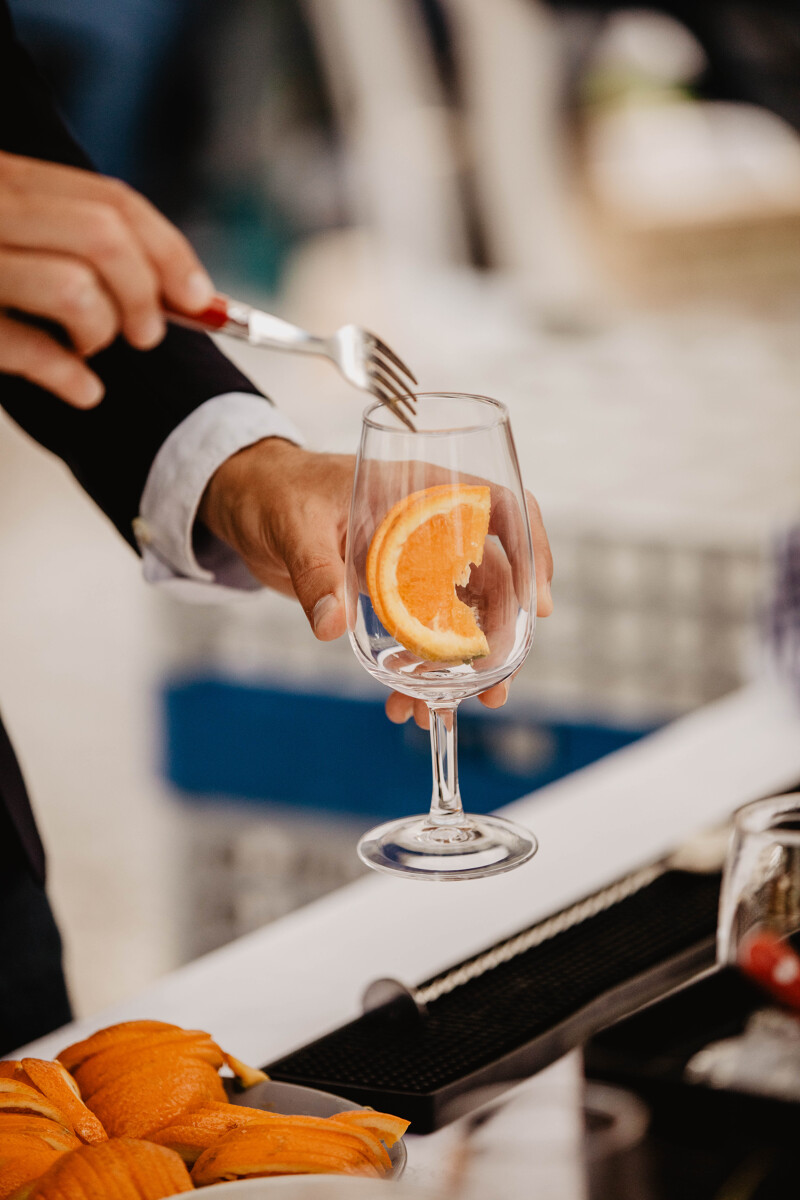 5 special offers offered
The restaurateurs of the village square of Beuvron-en-Auge offer you their menus or romantic and rural suggestions.

1. Le Pavé d'Auge: gourmet restaurant, cozy atmosphere and refined meal
Chef Adrien and Solène suggest:
The dish "Veal sweetbreads roasted in butter, button mushrooms, parsley and walnut praline.
booking:
2. Le Café Forges: traditional restaurant and cooking over a wood fire
Special menu (valid Saturday 24 and Sunday 25 June):
Gazpacho, mackerel in white wine, stuffed mussels
Grilled piece of beef for 2 people
Heart of Neufchâtel and salad
Roasted apricots with honey and sorbet
booking:
€31 per person drinks included with a cocktail, Huppé rosé wine, Domaine Malavieille, coffee
€ 25 per person excluding drinks
02 31 74 01 78
3. La Piazza: Italy on your plate in Beuvron-en-Auge!
Antoine concocts succulent heart-shaped pizzas cooked over a wood fire.
Suggestion: La Foresta with fresh cream, mozzarella, arugula, coppa, parmesan
booking:
4. Antoine & Lucil: cozy and relaxed atmosphere with chic and bohemian decoration.
Lucil is preparing a love bowl for you: falafel, salad, carrot, grilled eggplant, radish, cucumber, red cabbage.
booking:
5. Chez Priscus: a cheese specialty restaurant
In a wooden atmosphere, part cottage, part chalet, Alexandre and Charles offer you a platter of charcuterie: cooked ham, smoked ham from La Manche, Rosette de Lyon and the heart of Neufchâtel, salad and 2 glasses of champagne.
booking: