The first site of the office dedicated to tourism at the scale of the territory
Since 2019, one of the objectives of the communication strategy of the Normandy Cabourg Pays d'Auge inter-municipal tourist office has been to standardize print and web media across the territory.
In 2022, this change management led us, as a tourist office, to equip ourselves with a new website with the aim of promoting, through our municipalities, the tourist assets of our destination.
Our requirements for the design of the website were as follows:
Respond to our 3 values ​​which are elegance, modernity and conviviality;
Propose an innovative digital experience of the promotion of the territory with the aim of making people love to make people come;
Strengthen tourist attractiveness outside coastal areas by combining cultural, heritage and landscape enhancement initiatives;
Promote the development of the notoriety and brand image of the tourist office and the territory;
Allow the highlighting of the different municipalities;
Highlight our partners and highlight those who make up our territory, through various types of content (mapping, blogging, interviews, etc.).
For this project, it is the agency interactive iris which was selected for its creative and technical expertise, particularly with flow management tourinsoft.
A website that combines responsive design and user experience for a better discovery of the territory.
The new Normandy Cabourg Pays d'Auge tourist office website was launched in April 2022.
A LEADER grant awarded
For this subject, a grant application has been submitted. Our website was funded at 80% of the total cost.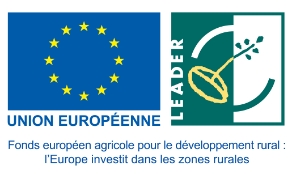 LEADER, what is it?
LEADER stands for Liaison Between Actions for the Development of the Rural Economy. This is a European program that promotes local development by local actors. The projects supported must be part of the local development strategy defined by a Local Action Group (LAG), in this case the LEADER LAG of the Pays d'Auge.
To know more : https://agriculture.ec.europa.eu/common-agricultural-policy/rural-development_en#leader