Go for a walk around Normandy? Yes, but not without tasting the specialties that the region has to offer. A short gastronomic tour of the best (and where to find these nuggets).
No, gluttony is not always a bad thing. Traveling also means taking the time to discover a rich, sometimes little-known gastronomy. To save you endless research, we have drawn up a non-exhaustive list of products that any self-respecting Norman will recommend you to try once in your life.
1. Cider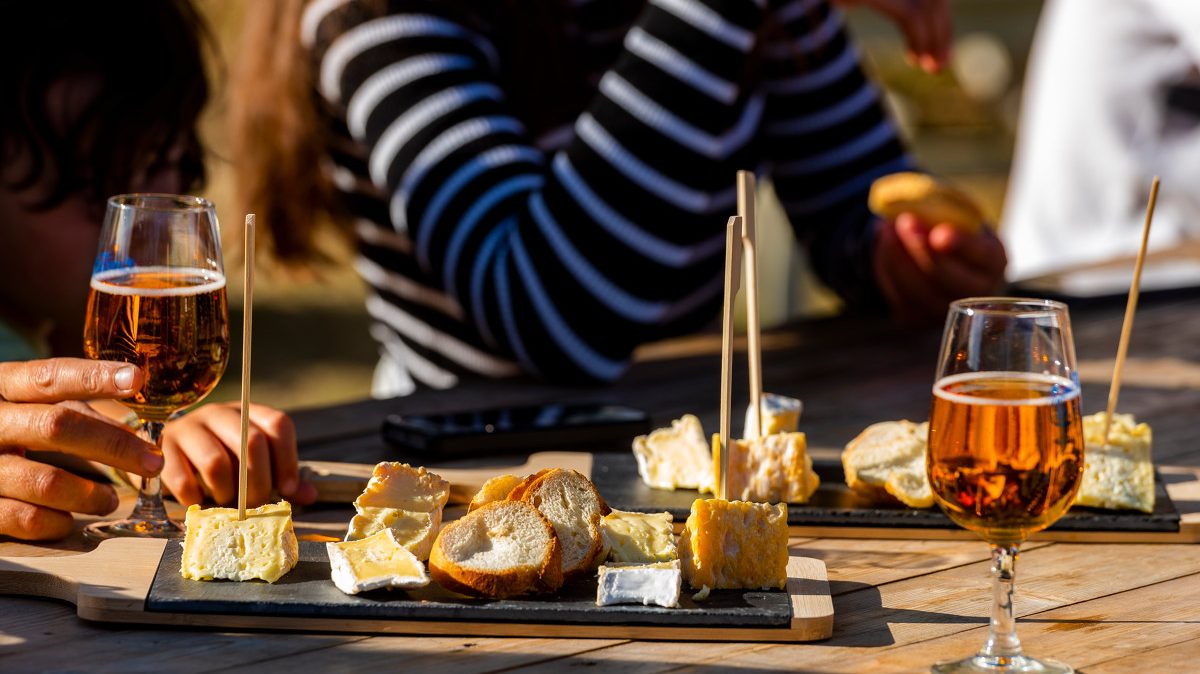 "Normans, all of us have cider in our veins"
If we are to believe this quote from Gustave Flaubert, cider* is a must when visiting Normandy. To discover local products from the Pays d'Auge (the best in the region), head to the Beuvron-en-Auge office shop. You will find cider there, yes, but also apple juice: everything for young and old alike. And to discover the small producers who make great juices, take the Cider Route !
* Alcohol abuse is dangerous for your health, consume in moderation.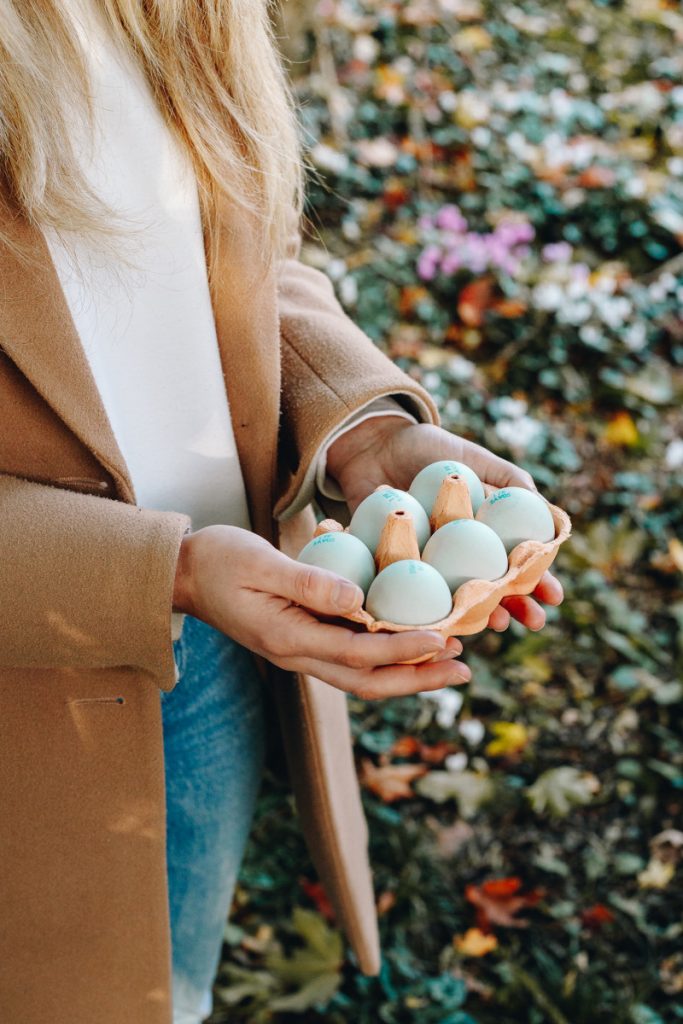 2. Blue eggs
This product is probably the most technical on the list. Here, blue eggs are just what you think. Their azure color is due to a pigment (oocyanin), contained in bile. This attaches to the cuticle of the egg during its formation, about two hours before it is expelled (this is called oviposition). The shell (very difficult to break) is thus blue, inside and out. Inside, the yolk is creamy to perfection: ideal for certain recipes. The best of the Pays d'Auge can be bought at the New Ferme Cocotte, run by Sylvie and Gérard Tellier, a couple from Calvados.
3. Proust's Madeleine
I lifted to my lips a spoonful of the tea in which I had left a piece of madeleine to soften. But at the very moment when the sip mixed with the crumbs of the cake touched my palate, I shuddered, attentive to what was happening extraordinary in me.

Marcel Proust, 1913 in Du Côte de chez Swann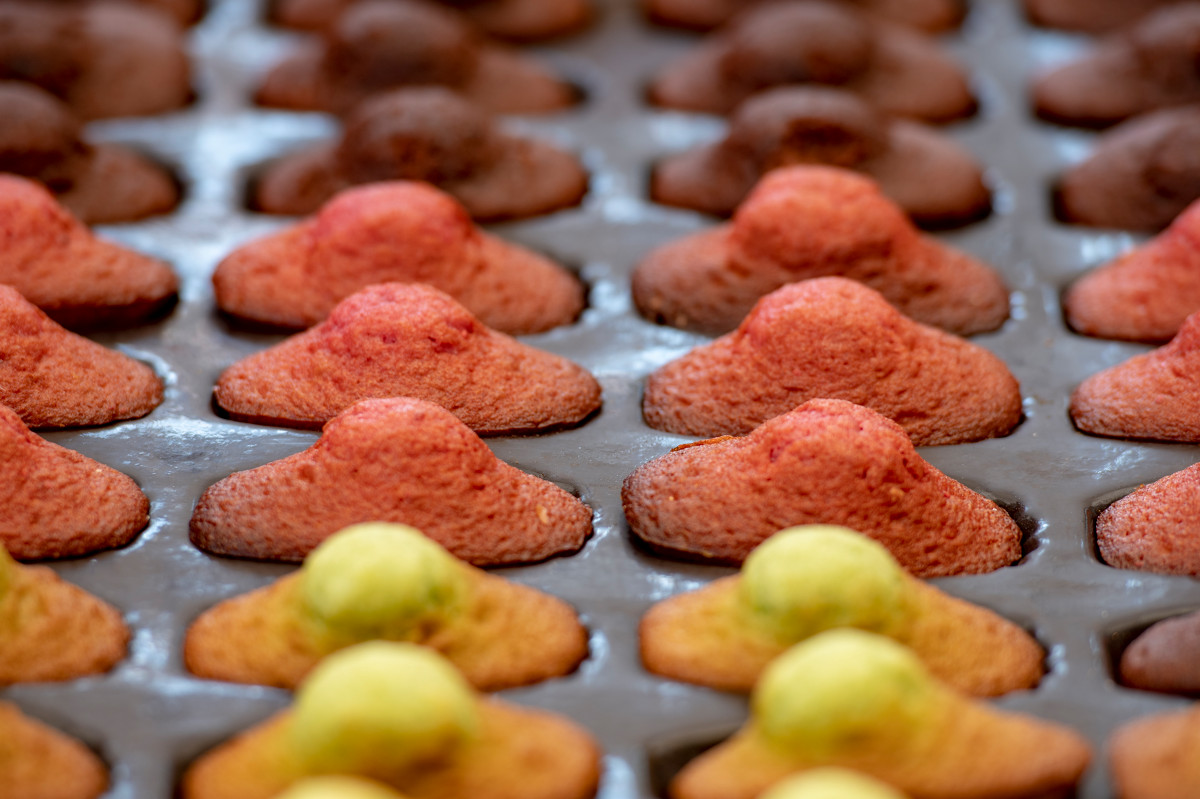 ©
Proust's famous Madeleine was born.
And it is because the author stayed in Cabourg every summer between 1907 and 1914 that we find the best in France there. Next stop : Dupont tea room which, for nearly 100 years, has been making locals happy. We wash it all down with a tea (to be chosen from the dozens of references), at teatime.
4. Apples
Many Norman specialties come from the apple, their main ingredient, so it's no surprise that we decided to include it in this list. To discover all the complexity of this ingredient (which no longer presents itself), head to Bavent, where you can visit the Verger de Roncheville . The farm offers a wide choice of varieties (granny, melrose, belchard-chanteclerc, charden or even elstar). The staff on site will be able to advise you which one to choose, depending on your menu.
5. Les Coques de Cabourg
At first glance, these little shells are nothing special. But bite into one and find out what's hidden inside. The tasting is done in three stages. First, the crunch (of the shell, of course). Second, the meltingly-soft chocolate. Third, the crispness "like a nod to the sand of the beach", as the locals like to say. Just like more classic chocolates, the Coques de Cabourg contain several flavors: fleur de sel, caramel or even teurgoule. Ultra-realistic, these trompe-l'œil are mainly found in an eponymous store, which likes to remind you that these little treats benefit from the "Saveurs de Normandie" brand. We leave with a box revisited by the Norman painter Pascal Benoît.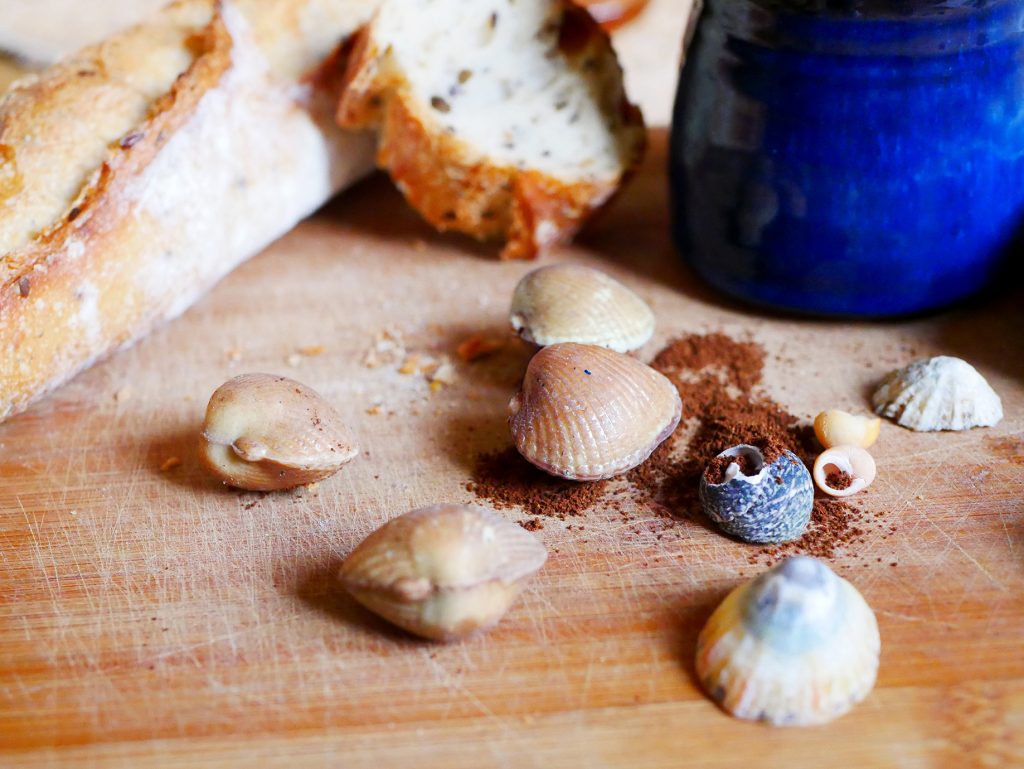 6. The Teurgoule
You thought that the name of this specialty was a phonetic shortcut of a Norman expression? Bingo. Teurgoule actually means "twist the mug" in Norman — "the mug", la goule in French, meaning "the head". It was given this name because it is eaten hot, and has a pronounced taste of cinnamon. It consists of only a handful of ingredients: rice, milk (whole, very important), sugar and cinnamon. But you will have to be patient to taste it: cooking can last up to 6 hours! Served in a huge dish, it is eaten with a Norman brioche, la faulte (for gourmets). The best teurgoule in the region? It's at the Ferme du Bois Aulnay (farm products) that you will find it.
7. Cheese
It is a must in Normandy! During your stay, if you don't have time to visit our producers to discover their delicious products, take a look at La Boîte à Meuh (cheesemonger) ou La Fraîcheur en direct . They sell a selection of products chosen with love. For gourmets, go to the page of local products !
8. Beer…100% local
We started our list with cider*, we will end it with another colorful drink: beer*. heading for the Brasserie des 9 mondes (brewery) , located near Caen and the Pegasus Bridge. Held by two passionate brothers, the establishment gives pride of place to artisanal and local products. Between guided tour and tasting; this is an opportunity to discover all the stages of beer production. Blondes, brunettes, reds and amber: they will have no more secrets for you!
* Alcohol abuse is dangerous for your health, consume in moderation.
NORMANDY IS ALSO…
Andouille de Vire
Impossible to make a list of Norman products to test absolutely without mentioning this minced cooked sausage. It is also so emblematic in the region that a competition is organized each year to crown the best of them. And it's House Asselot which was crowned in 2020. To prepare it, nothing could be simpler: slice it, and grill it. To be enjoyed with an apple compote (local, of course).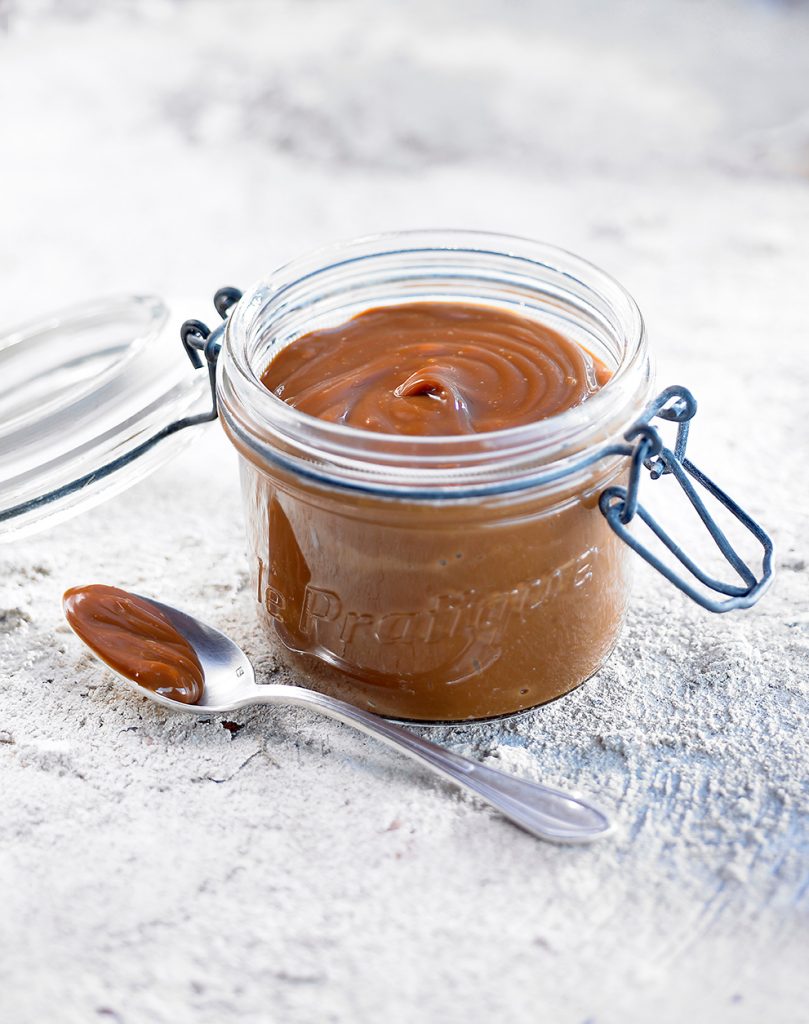 Dulche de leche
Swap your honey or fruit jam to dulche de leche, made from farm milk. The process: a natural caramelized paste is heated for a long time, then different flavors are added to it – dark chocolate, coffee, hazelnut or even pistachio. To taste one of the best, head to La Fontaine à Confitures , a company created in 1989 by Éric Ribot, on the family farm of Garnetot in Normandy.
The trou normand
In Normandy, this specialty is generally served as an appetizer, or between two copious dishes – to digest, they say. So called because it stimulates the stomach, it is generally prepared from calvados*.
The traditionnal recipe: drizzle a liqueur or eau-de-vie on a scoop of apple sorbet or ice cream. It can be found on the menu of many restaurants in the region. So you will have no trouble trying it out.
* Alcohol abuse is dangerous for your health, consume in moderation.
Other addresses to note in your notebook
I'll go see my Normandy / Regional products. 22 rue des Bains, 14510 Houlgate
The Chocolate Trunk / Chocolates. 2 route de Cabourg, 14810 Merville-Franceville-Plage
La Fournée des Délices / Sweet biscuits. Rue de l'Artisanat, ZAC des Capucines, 14860 Ranville
Abbey Cellar / Wines and spirits. The Lieutenancy, Place de la République, 14160 Dives-sur-Mer
The poor man's son / The cellar. 31 avenue de la Mer, 14390 Cabourg